In 2020, at the peak of the market, we wrote a blog on both the private and public companies in the healthcare 3D printing space. After two years of manias, panic, and crashes, a pandemic, and the start of a new war in Europe, there is plenty to talk about. We will split this market summary into two pieces, part one focusing on the private, early-stage startups ("Newborns" and "Warriors"), and part two focusing on the larger late-stage and public companies with significant stakes in healthcare and life sciences ("Unicorns" and "Winners"). For details about the categorization, please see our earlier post. Here we will also include highlights on fourteen 2022 Pitch3D startups and notable updates from the other thirty-plus startups Pitch3D has hosted since 2018.
The Big Picture
The big picture of short-term early-stage startups in the healthcare 3D printing space is more influenced by the larger healthcare industry than the much smaller additive manufacturing industry. For example, the current total U.S. healthcare industry market cap is around 808 billion dollars, as opposed to the total worldwide market cap of the additive manufacturing industry, which hovers from 14 to 22 billion dollars. While the absolute numbers can be debated, the magnitude of scale is apparent. General and healthcare economics and policies will drive the development of AM industry as opposed to the other way. There are three main components to the Big Picture: 1) the General economic environment 2) Government policy changes, and 3) the Venture capital market. To understand these components, we have referenced the latest Silicon Valley Bank Healthcare Investment Trends 2022 Annual Report and the latest data from PitchBook (NVCA Venture Monitor First Look), as well as 3DHEALS internal proprietary data.
1. General Market Environment: Recession and Its Silver Lining
The central banks, inflation, and interest rates grabbed the headlines in both the United States and Europe. I won't bore you with my own forecast, however, the latest Wall Street Journal survey of economists suggests a 61% probability of a recession in the next 12 months of this article. Forecasters can be wrong, but when there is an overwhelming majority predicting a certain outcome that is also often influenced by the majority that can change the course of an event, one must pay attention and be cautious. The result of this precaution can be a general slowdown in consumption, hiring, budget cuts, and risk asset investment (including funding venture capital firms and startups). That said, the healthcare industry as a whole is relatively resilient against inflation and therefore market volatility. It is relative, however.
If the recession becomes a reality in 2023, layoffs, bankruptcies, and business consolidations are bound to happen. Since many startup founders are already predicting this scenario, many are ramping up their fundraising activities and tightening their belts to get ready for the "winter".
Also, if the recession does happen, it is Not the first time we experience it. While each downturn is unique, the crisis also breeds opportunities. A Google search that was not available twenty, or thirty years ago can find articles with ample wise advice to startup founders on how not only to survive, but also to thrive, beat rivals, and capture new markets. There is always a silver lining!
2. Government Policy Changes
Since most healthcare 3D printing startups fall into the MedTech and Biotech sectors, policies that impact these general categories will also significantly impact the Pitch3D companies. More noticeable are the impacts on pharma companies from the late Inflation Reduction Act and the EU's Medical Device Regulation (MDR).
Inflation Reduction Act
For those who are interested in a more in-depth discussion about this very important new law just passed by Congress in August 2022, please refer to this more thorough description and analysis by L.E.K. Consulting. The aim of this law is to increase the affordability and access to innovative treatments, in particular, Medicare recipients, which is 30% of the U.S. retail prescription drug expenditures in 2020. However, many experts in the biopharma industry think there are unforeseen consequences underestimating the negative impact on the industry, which could in turn decrease pharma investment in developing new drugs in the long run.
What is apparent for the industry is that there will be an immediate decrease in revenue for many pharma companies due to shortened negotiation period (to a lower price by Medicare, and often also by insurance companies). This in particular impacts small molecule drugs (9 years to negotiation). This could move the pharma industry away from certain small molecule development, and hence, fewer needs for bioprinted drug discovery tools and tissue. In other words, there is a potential contraction of the future market for bioprinted drug discovery and development tools. Also because the new law heavily impacts the Medicare population, this could also move companies away from drugs treating elderly disease, namely cancer, heart disease, cerebrovascular diseases, chronic lower respiratory disease, and Alzheimer's disease, which altogether comprised nearly 60% of U.S. deaths in 2019.
However, the verdict on the final outcome of the new law is still out there, since there are many players in this complex market. It is hard to predict how affected pharma companies will truly behave, ranging from pricing strategies to developing competitive advantage, which will impact both drugs directly regulated by the new law, and the ones not. For example, companies can consider a shift in investment in precision medicine or single-disease orphan medicine, which are excluded from pricing negotiation eligibility. Or, the companies can shift more on biologics, which has a longer negotiation window (15 years) than small molecules.
This new law can conceivably negatively impact some of the existing partnerships between some of the bioprinting startups we know and large pharmaceutical companies. It remains to be seen how they can maintain the partnerships and pivot to create revenue favorable products. More importantly, how they can navigate this upcoming change to produce the best for humanity. On the other hand, because the penetration of bioprinting in pharma is still very limited, a simple pivot in strategy is perhaps all that is needed for startups.
Medical Devices Regulation (MDR)
The EU's Medical Devices Regulation (MDR) came into effect in May 2021, and our Expert Corner blogs have written about its effect on 3D-printed devices years ago, before the pandemic by Rui Coelho. Under this law, all medical devices, from implants and prosthetics to blood glucose meters and catheters, must meet stricter safety criteria, sometimes with expensive and time-intensive clinical trials. While the intention of the law is to protect patients, the newly implemented law generated confusion and chaos in the European device market, which ultimately negatively impacts patients due to the discontinuation of previously approved critical devices and a dramatic slowdown in the commercialization of new devices in Europe. Adding to the fiasco, 3D-printed medical devices are not technically "custom-made" devices under the new law. Some argue that the new EU law makes regulation of 3D-printed medical devices harder, not easier, as opposed to EU's counterparts like TGA in Australia or FDA in the United States.
The end result of the more complicated, ambiguous, and expensive new regulation on higher-class 3D printed devices is that the cost of obtaining the CE marking begins to outweigh the benefit. More EU companies could begin to directly obtain regulatory approval in the most profitable device market, the United States, forgoing the CE mark first.
3. Venture Capital Funding: It's not that Bad…Yet.
While the downward trending curve in both VC fundraising, IPOs, M&A, and deals in 2022 was very noticeable, the overall picture is not that bad yet. This is pointed out by both the SVB and PitchBook reports that healthcare VC raised the second largest amount of funding in 2022…ever. In addition, the valuation for early-stage startups, especially for biopharma and medical devices appears to stay steady for 2022. With so much cash on the VC's hand, there is still plenty to go around for early-stage companies for the next 1-2 years. Yes, with all the major banks and investors shouting "recession" and war still ongoing in Europe, the capital market could be a lot worse next year this time, but we are not there yet. If you want to raise money for your next 12 months, now seems to be a good time.
When the VCs eventually tighten their belts, it is like that they will:
A. Negotiate more favorable term sheets, including lower valuation, more preferential clauses, etc. This is understandable as the exit time horizon increases (i.e. risk increases) in a down market, evidently by the significant reduction of IPOs and MA in 2022 in certain sectors.
B. More scrutiny of your data room, which includes but is not limited to research data, clinical trials, IP portfolio, financial spreadsheet, etc.
C. Have less time for you, as more deals will come through investors' dashboards because everyone could be in a capital crunch.
2022 Pitch3D Newborns and Warriors:
In 2022, we had fourteen early-stage companies pitched through our Pitch3D program. Some were raising their first rounds or seed rounds ("Newborn"), and others were raising their bridge rounds or series A rounds ("Warriors").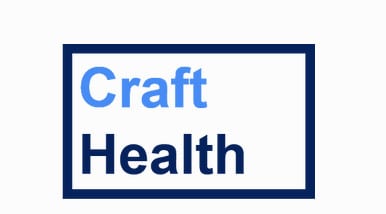 Craft Health is a personalized nutrition and medicines platform, using extrusion-based 3D printing technologies to create innovative new medicine, polypills, and nutraceuticals. The team was busy building new partnerships in 2022, resulting in a new portfolio of innovative products in both the prototype phase and production phase. The company is in the process of upgrading its facility to a GMP facility, making it one of a few 3D printing-focused pharma manufacturers in Asia.
Categories: 3D printed medication
Website: crafthealth.me
LinkedIn: co.linkedin.com/company/craft-health
Fundraising: Completed Seed Round in 2022; Raising Series A in Jan 2023
CEO: Wei Jiang GOH PhD, MBA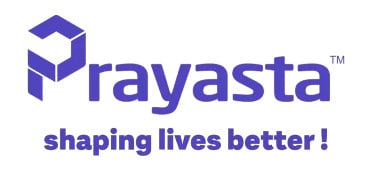 Prayasta 3D develops silicone-based personalized breast prostheses which are uniquely customized to every patient in terms of size, shape, and weight.
Categories: Medical Devices, Medical Implants
Website: http://www.prayasta.com/
LinkedIn: https://in.linkedin.com/company/prayasta3d
CEO: Shilpi Sen
Fundraising: Bridge from Seed to Series A round in 2022
VoxCell is a tissue engineering company responsible for truly biomimetic solutions for the drug development industry and the field of oncology research by creating vascularized cancer tissue models. The company will soon have validation data comparing its product against animal testing. We are all very excited to see this result, as it will not just validate this particular company, but a whole industry as well.
Categories: Bioprinting /Biofabrication
Website: www.voxcellbio.com/
LinkedIn: www.linkedin.com/company/voxcellbio
CEO: Dr. Karolina Valente
Fundraising: VoxCell successfully completed its 2 M USD pre-seed round in 2022.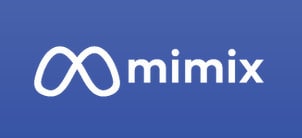 MimiX develops and commercializes a proprietary technology to foster scientific discoveries and clinical translation. Its main technology used is the acoustic 3D bioprinting technique. In terms of specific clinical applications, Mimix is currently going through FDA clearance for its bioprinted skin product for wound healing. In 2022, Mimix won several startup awards in Europe and officially launched its cymatiX (see video below).
Categories: Bioprinting /Biofabrication
Website: www.mimixbio.com
LinkedIn: https://www.linkedin.com/company/mimixbiotherapeutics/
CEO: Marc Thurner
Fundraising: MimixBio just started its series A fundraise, aiming to close the round summer 202
Founded by a 3D bioprinting industry veteran in 2022, Biorealize designs and sells its proprietary bioreactors that are more affordable and accessible to designers and researchers.
Categories: Bioprinting /Biofabrication, Bioreactor
Website: www.biorealize.com/
LinkedIn: www.linkedin.com/company/biorealize/
CEO: Ricky Solorzano
Fundraise: Pre-seed round in 2022

Architected Biomaterials that Heal
Categories: Artificial Intelligence, Bioprinting /Biofabrication, Electrowriting/electrospinning
Website: biolattice.ai/
LinkedIn: www.linkedin.com/company/biological-lattice-industries/about/?viewAsMember=true
Fundraise: Pre-seed, 2M USD. Closed in 2022
Data-driven in silico clinical trials on virtual patients
Categories: Simulation software
Website: www.virtonomy.io/
LinkedIn: www.linkedin.com/company/virtonomy-io
CEO: Dr. Simon J. Sonntag
Fundraise: Series A in 2022
FabRx is a specialist biotech company, focused on developing 3D printing technology for fabricating pharmaceuticals and medical devices. The company was created by leading academics at University College London (UCL), with a passion for developing better medicines using 3D printing.
Categories: 3D printed medicine
Website: www.fabrx.co.uk/
LinkedIn: www.linkedin.com/company/fabrx-ltd.
CEO: Prof. Alvaro Goyanes
Fundraise: Series A
The next step in real, end to end digital manufacturing
Categories: Artificial Intelligence, Pitch3D, Software
Website: am-flow.com/
LinkedIn: www.linkedin.com/company/am-flow
Fundraise: Series A
CEO: Stefan Rink
Building the additive manufacturing platform for 3D printing silicone, 3D bioprinting, and more.
Categories: Bioprinting /Biofabrication, Pitch3D
Website: www.fluidform3d.com/
LinkedIn: www.linkedin.com/company/fluidform/
CEO: Mike Graffeo
Fundraise: Series A
Check out @3dheals' webinar TOMORROW at 8:30 AM EST on 3D Printing for Cardiovascular System featuring @FluidForm3D's CTO Adam Feinberg @RegenBio!

Register: https://t.co/Wuj5EUp2oV— FluidForm (@FluidForm3D) May 25, 2022
Check out @3dheals' webinar TOMORROW at 8:30 AM EST on 3D Printing for Cardiovascular System featuring @FluidForm3D's CTO Adam Feinberg @RegenBio!

Register: https://t.co/Wuj5EUp2oV

— FluidForm (@FluidForm3D) May 25, 2022
ClexBio is a biotech company creating breakthrough solutions for tissue engineering and single-cell techniques by combining advanced microfluidics with its proprietary hydrogel technology CLEX. The CLEX technology allows hydrogel formation with, both, precise control and exceptional biocompatibility. This enables the company to use microfluidic devices to form hydrogel microstructures containing delicate biological cargo such as living cells.
ClexBio owns the patents for a highly innovative method for creating biocompatible hydrogels as well as the technology to grow large tissues from healthy human cells in complex geometric shapes.
In 2022, the company achieved many milestones, including biovalidation work, commercial strategy (IP, regulatory, clinical network), team & office/lab expansion, and plenty more. The team ended the year strong as winners of the DnB Healthcare 2022 prize where it was rewarded 1M NOK and had our moment of fame on the Times Square billboard (see photo below).
Categories: Bioprinting /Biofabrication, Materials, Pitch3D
Website: www.clexbio.com/
LinkedIn: www.linkedin.com/company/clexbio
CEO: Armend Håti, PhD
Fundraise: Series A, ongoing
Treat your customers as individuals with personalized products. 3D printing solutions. Food. Pharma. Skin Care.
Categories: 3D Printed Food, Pharma
Website: www.naturalmachines.com/
LinkedIn: www.linkedin.com/company/natural-machines/
CEO: Lynette Kucsma
Fundraise: Series A
Ossiform uses proprietary technology to 3D print patient-specific, natural, and resorbable bone implants. This enables fast ingrowth of bone tissue, remodeling into real living bone, and results in fewer complications. The technology is also used to provide 3D-printed R&D products for enhancing research in human physiology and pathology. In short: We Print Bone™
There were quite a few updates in 2022 for the company:
First, it went through a successful rebranding, changing the company name from Particle3D to Ossiform. In 2022, it also successfully raised its £6 million series A round from West Hill Capital in order to enter the U.S. market and to establish the production line for the fully patient-specific P3D Bone PSI.
The safety- and performance studies for the P3D Bone Void Filler wedge are soon finalized and the FDA 510(k) application is expected to be filed in Q1 2023, with the approval expected by mid-2023. The First in Human study is expected to take place in the USA in the second half of 2023.
The P3D Bone PSI – which will be based on the patient's own CT/MRI scan data – is expected to be launched in 2024 and will require further and larger clinical trials, a bigger sales budget, and broader market access. Therefore, Ossiform is preparing for a series C funding round of USD 13.3 million which is expected to be closed at the end of 2023 or early 2024 and will finance the introduction of the P3D Bone PSI into the US orthopedic surgery market.
Categories: Bioprinting /Biofabrication, Medical Device
Website: ossiform.com/
LinkedIn: www.linkedin.com/company/ossiform
CEO: Thea Wulff Olesen
Fundraise: Completed Series B, aiming for Series C soon.
The AI treatment platform for cerebral palsy.
Categories: Healthcare tech, medical device
Website:andiamo.io/
LinkedIn:www.linkedin.com/company/andiamo/
CEO:
Fundraise: Completed seed round in 2022.
Other Pitch 3D Company Updates:
Currant 3D uses its proprietary first full-color food 3D printing technology to create stunning culinary experiences. In 2022, one major milestone achieved was the successful acquisition of core 3D printing technology from Rise Bakery.
Check out how Currant 3D works to make amazing edible 3D printed art here:
Quantica is a manufacturing firm that offers voxel-level 3D printing of multi-material, multi-color, multi-functional parts, and products. Quantica had a busy year in 2022:
Open R&D system to be released by the end of this year. Stay tuned
In terms of funding, the company raised €2,15m last year and is about to close 12 M Euro Series A round by the end of Q1.
iDENTICAL is leveraging the latest 3D technologies to end toothlessness worldwide. More specifically, the company is developing a drill-free, non-invasive dental implant system that can be placed by any family dentist, making tooth replacement more accessible and affordable for everyone. The team has achieved quite a few remarkable milestones in 2022:
1. Initiated our first-in-human pilot clinical study
2. Received IDE approval from the FDA for our pivotal clinical study
3. Its first patent was granted to protect the key enabling features of our technology
4. Closed $1.5M Pre-A financing
5. Welcomed Jim Mosch, former President and COO of Dentsply Sirona, to our Board of Directors
Axolotl Biosciences provides turn-key reagents such as functional bioinks, 3D tissue models, and consulting services in the field of 3D bioprinting. Its goal is to improve human health through novel 3D printing technologies.
In 2022, the team has been recognized in 14 local and international competitions-presenting the company with some amazing publicity. Notably, the team was selected to join the Creative Destruction Labs 2022 Advanced Therapies Cohort and will continue this program into 2023.
The company has grown to 8 employees who are fully funded with non-dilutive funding. We are looking forward to finding our first key hire of a Business Development Officer (BDO) in 2023 to help with growth. Please email Stephanie if you think you know someone who would want to take on this challenge!
Related Articles:
3DHEALS 2023: The Magic of Compound Interest
Angel Investor in Life Sciences: Putting Our Money Where Our Passions Lie
Newborns, Warriors, Unicorns, Winners: Commercialization of Healthcare 3D Printing In 2020
Fundraising in Healthcare 3D Printing, Part I: So, You Want to Pitch?
Fundraising in Healthcare 3D Printing, Part II: Are you Printing Money?
Fundraising, Venture Capitalists, Angel Investors in Healthcare 3D Printing (On Demand, 2022)