Successful commercialization of healthcare 3D printing applications to improve human lives is not only the driving force behind startup founders but is becoming a reality with more market maturity. Over the past several years of Pitch 3D events, it is my observation that startups in healthcare 3D printing, bioprinting, and related 3D technologies are becoming more mature and more "fundable". This trend is likely a result of the continued growth of the overall 3D printing industry, continued growth in healthcare technologies, as well as a more mature ecosystem that can support entrepreneurs in the space. (I'd like to think 3DHEALS is part of that ecosystem.) In this post, I will provide some reviews and updates from both public and private 3D printing companies, especially past Pitch 3D companies. Just for fun, I have grouped these companies into four categories: winners, unicorns, newborns, and warriors.
Winners: Public companies that have done well in 2020 with a stock price increase of more than 50%.
Unicorns: These are companies that have gone public through IPO or SPAC in 2020.
Newborns: These are early-stage Pitch 3D startups (pre-seed, or seed) that were founded in 2020.
Warriors: These are Pitch 3D startups that have successfully completed their latest funding round.
If a company not mentioned in this article, it just means they are heads down, working hard.
Since April 20th, 2018, 3DHEALS has hosted regular online and offline Pitch3D sessions, which introduced 30+ startups from all over the world to institutional investors in an exclusive and private setting. Currently, this online pitch occurs every other month or quarterly. ( To pitch in our future sessions, the application is here. To be included in our investor invitation. You must be qualified institutional investors, please email us directly: info@3dheals.com.)
Public Market : Winners and Unicorns
The road to Rome was not built one day. While the public sector functions very different from the private sector, the two are very much related in several ways:
1. Public companies set examples of pathways to success for early-stage startups.These could include regulatory, fundraising, team building strategies that startups can learn and use.
2. Public companies could be potential exit for startups through merger and acquisition, which is the strategy for a majority of startups. Alternatively, an even more fantastic exit is through IPO (or SPAC) to enter the public market directly.
3. Public company performance data could be used to assess product-market fit and timing of an emerging technology.
2020 was a tough year for the 3D printing industry as a whole, but depending on how you define "3D printing industry". I have curated a list of public companies that are considered relevant to healthcare 3D printing. Stock prices and changes in 2020 for these companies are listed in the spreadsheet below.
(Please note that this discussion should not be used as any stock buy/sell advice.)
Winners
For the more traditional sense of 3D printing companies like 3D Systems and Stratasys, the pandemic had a definite negative impact on their Q2 and Q3 earning reports. Nonetheless, about one third of companies listed above increased stock prices by more than 50% in 2020, which I call the Winners.
There are several trends that notable from the public sector:
Software continues to "eat the world". 3D printing design, simulation, and testing software (a.k.a. SaaS, TaaS) companies did incredibly well. In particular, Materialise stock price increased around 190% in 2020, possibly a result of continued revenue increase (~200%) in the past five years. Synopsys increased approximately 80%. (Synopsys acquired UK's Simpleware in 2016.) Autodesk's new SaaS model is also gaining traction and profitability, ending the year with a 62 % gain in stock price.
Killer applications rule. Align Technology stood apart from the rest of the medical sector, gaining 88% in stock price in 2020.
Bioprinting companies including Cellink, Collplant, and bioprinting related pharmaceutical company United Therapeutics all did incredibly well despite the pandemic in 2020.
Obviously, one year's stock price change is only one aspect of a company and does not necessarily has long term predictability. However, external crisis (pandemic) , beyond the stop-gap solution to PPE shortage, has definitely accelerated public's interest in investing and adapting emerging technologies in general.
Unicorns:
Perhaps the holy grail of all startups is to have a successful IPO one day. One of the most exciting news is that Desktop Metal, a metal 3D printing startup completed a merger and SPAC, and is now publicly traded on the New York Stock Exchange (NYSE) under the stock ticker "DM" in December.
Another privately-held 3D printing company with a billion-dollar valuation is Carbon 3D, which was rumored to be close to IPO in 2019. Maybe this is something on the horizon for 2021.
Private Market: Newborns and Warriors
Newborns:
Axolotl
Axolotl Biosciences provides turn-key reagents such as functional bioinks, 3D tissue models, and consulting services in the field of 3D bioprinting. Our goal is to improve human health through novel 3D printing technologies. The company was incorporated in March 2020 after being spun off from the Stephanie Willerth lab at the University of Victoria. They currently have their novel bioink out in beta testing. C.E.O, and co-founder Dr. Stephanie Willerth successfully completed the W Venture program sponsored by the Digital Supercluster in Fall 2020. They look forward to networking at the JPM-Bio conference in January 2021 and pitching their company at the Ontario Business Investment Summit in February 2021. They are raising a 1.5 million seed round.
Related links:
3D Bioprinting Glioblastoma Models for Drug Screening
3D Bioprinting Personalized Brain Tissues
Interview with Stephanie Willerth, Bioprinting Brain (Video / Podcast)
Brinter
Brinter is a bioprinting startup focusing on modular 3D bioprinter. It provides a comprehensive 3D bio solution offering variable printing modalities in a single printing platform.
Some of the major 2020 updates from the company include the following:
Brinter is now a completely independent legal entity company starting Jan 1st, 2021. (Previously Brinter was part of 3D Tech.)
The company announced a number of new tools enabling science from cooled to heated ones and from single head to triaxial head with the integrated led modules
Brinter plans to expand its US presence in 2021.
The company has subcontracted the Brinter manufacturing which means that it can be done in the US as well in the future with the right partners
The company is looking for 1 million investment for growth and internationalization among the funding that we already have for the continuation of R&D
Brinter will bring its own materials and applications to the market in 2021
MIX Surgical Technologies
MIX Surgical Technologies aims to create patient-specific heart valves using its proprietary 3D Voxel printing technology and biomaterials. It is currently raising a 2.5 million seed investment. Interested investors can contact: tom@mixsurgical.com (CEO, Tom Lamb)
Related links:
MIXIN' It Up: A Designer's Approach to 3D Printing
Parametric Design Software for Healthcare 3D Printing
Implant 3D
Implant 3D aims to revolutionize on-site surgical implant manufacturing. It currently seeks seed round funding. It aims to achieve the following goals:
Providing easy access to patient-specific implants, many of which have been shown to be associated with better clinical outcomes, simplified surgical procedures, and reduced recovery times.
With the manufacturing, operations, and clinical support so close, the entire surgical team has more control and access, resulting in an improved workflow. Surgical teams can communicate faster and be more engaged while being supported by a clinically trained lab manager.
By providing the on-site space, hospitals are part of the manufacturing process and generate revenue through rent. With manufacturing, operations and clinical support in a single location, expenses can be consolidated and optimized, resulting in lower overall costs.
Interested investor can contact: rakesh@implant3dinc.com
Dr. Albert Woo is also a co-founder of the company, and here is a blog he wrote for us on Challenges Facing 3D Printing in Reconstructive Surgeries.
Warriors
Prellis Biologics
Prellis Biologics, a bioprinting startup in California, is building human tissues for drug development, and ultimately, developing human organs for transplantation.
In 2020, Prellis Biologics, Inc. has made significant advancements including the commercialization of the first synthetic tissue used for de novo therapeutic discovery, lymph node organoids (LNOs). LNOs are fully human organoids that replicate the human immune response in vitro yielding high potency therapeutic antibodies in a matter of weeks. Based on this discovery platform Prellis Biologics has built an internal pipeline including SARS-CoV-2, Influenza, and Cancer check-point inhibitor antibodies while engaging in multiple external partnerships in the infectious disease and cancer immunology space. In addition, Prellis continues to advance its bioprinting technology and has recently completed the development of a novel laser system that improves further upon the speed and print size of biomimetic human vascular systems. "Despite the challenges of 2020, I am incredibly proud of our team," says CEO Melanie Matheu, Ph.D. "we have continued to make significant advancements in the field of organ and tissue engineering and our current system puts us in striking distance of producing large solid organs for transplant."
Prellis Biologics, Inc. is located in Hayward CA. Contact info@prellisbio.com or go to www.prellisbio.com for information on biomimetic tissue scaffolds for research and human antibody libraries for clinical applications.
Related link:
3D Bioprinting Organ Shortage: Putting Bio back into Bioprinting
Printer Prezz
PrinterPrezz brings polymer and metal 3D printing, nanotechnologies, and surgical expertise to the design and manufacture of next-generation medical devices. In 2020, the company completed a $16 million Series A financing round. D. One Vision Management through its DOV Singularity Fund served as the largest financial investor and co-lead, Boutique Venture Partners served as the investment syndicate organizer and co-lead, Berkeley Catalyst Fund served as co-lead investor and Solvay Ventures as a strategic investor. The funding will be used to expand PrinterPrezz's engineering teams and to ramp development efforts in specialized materials and technologies to improve medical device innovation. After receiving 510(k) clearance for a new family of 3D printed spine devices, PrinterPrezz also announced strategic collaborations including one with Solvay Specialty Polymers to bring to market 3D printing medical solutions for the orthopedic market based on the use of polyaryletherketones (PAEK).
Dimension Inx
Dimension Inx, a next-generation bio fabrication company developing regenerative medical implants that repair tissues and organs, announced that it has raised $3.175M to close its Series Seed financing round, led by KdT Ventures, a leading early-stage science venture firm, along with Better Ventures and Revolution's Rise of the Rest Seed Fund participating.
Carlsmed
CARLSMED is focused on building a platform that allows surgeons to harness this data to design patient-specific, and surgical plan-specific, cages and instrumentation plans using software algorithms.
Carlsmed's Aprevo™️ was granted first-ever Breakthrough 510(k) clearance by FDA for an implantable device. Carlsmed closes $10M Series A round, led by Silicon Valley Medical Device and IT veteran US Venture Partners.
Here are two more relevant 3DHEALS articles in 2020 from Carlsmed:
Orthopedics: The New Automobile?
Orthopedic Surgery in the Era of Industry 4.0 – An Interview with Carlsmed CEO Mike Cordonnier
Volumetric

Volumetric Biotechnologies Inc. is a spin-out of Rice University's Department of Bioengineering and successfully completed its Y Combinator seed round in 2020. While some of its proprietary technologies are already generating revenues, the company hopes to commercialize bioprinted tissues and even organs as early as 2021. Investors of Volumetric include Silicon Valley-based Sand Hill Angels and the Methuselah Fund.
Volumetric Biotechnologies Inc. recently leased 11,200 square feet at the East End Maker Hub to serve as its new headquarters and manufacturing center. Jordan Miller, co-founder of Volumetric, says one of the benefits of being located at the hub will be access to a cleanroom operated by Alchemy Industrial, a 3D manufacturer of medical devices. This new expanded manufacturing capability signals the company will increase its revenue target and closer to the next funding round.
Other related recent links:
From Academia: 3D Bioprined Dendritic Vascular Networks, Cornea, Alternative Drug Delivery
Engineering Vasculatures: Interview w/ Dr. Jordan Miller
iDentical – the drill-free tooth implant company
iDentical's patent-pending technology enables dentists to create a 3D personalized dental implant model from the patient's own tooth, enabling a drill-free implant. The company successfully raised $4.5M in Seed financing in 2020, which positions it for strong progress in 2021. Its key investors included Creative Ventures, Life Science Angels, MD Angels, and Tech Coast Angels. iDentical plan to raise Series A in Q2 2021, which will support their clinical study. Additionally, the company has completed the first two pilot studies (comprising the entire workflow from tooth extraction to implant insertion) with a dog cadaver jaw and a human cadaver jaw, respectively. The company has filed a pre-submission meeting package with the FDA, which positions it for a Pre-submission meeting with the FDA in Q1 2021.
Aspect Biosystems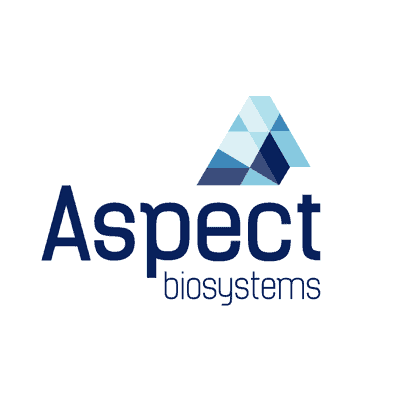 Aspect Biosystems is a 3D bioprinting and tissue engineering startup. It is possibly the largest privately held bioprinting company after it successfully completed a 20 million series A round. Radical Ventures, a venture capital firm investing in entrepreneurs developing and applying deep tech to solve global problems and transform massive industries, led the round with participation from existing and new investors, including Pangaea Ventures, Pallasite Ventures, and Rhino Ventures. Aspect Biosystems will use this capital to advance multiple tissue therapeutic programs, expand its technology platform capabilities, and grow its world-leading team.
Kumovis
Kumovis is a Munich Germany based startup that develops 3D-printing systems for medical-grade high-performance polymers to enable the manufacturing of customized medical products and implants. One of the biggest news from Kumovis in 2020 was that it successfully completed €3.6 series A funding round. The round was led by two additional partners in Renolit SE, the manufacturer of thermoplastic films, and Solvay Ventures, the Venture Capital fund of Belgian chemical company Solvay.
Related links:
Interview with Stefan Leonhardt, Kumovis (Video and Podcast)
Sira Medical
Sira Medical (formerly HoloSurg3D) began with an idea conceived by founder Jesse Courtier, MD, a UCSF radiologist who noted a recurring challenge in surgical planning conference: that surgeons had difficulty translating radiology information into real-world patients for surgical planning.
The team at Sira Medical published a study in JMIR (https://periop.jmir.org/2020/2/e18367/) demonstrating that the precision and accuracy of its holograms meet the gold standard relative to CT scans. This is its second accuracy and precision study – its first involved MRIs where they also meet the gold standard. Sira Medical is the only participant in the market to have published accuracy and precision data in peer-reviewed academic medical journals. It is currently seeking 3 million in seed round funding. For interested enterprise partner and investor, contact: rick.beberman@siramedical.com
Axial 3D
Axial3D is a MedTech company, based in Belfast, UK, specializing in medical 3D printing solutions. From online orders for a single complex case to flexible managed service packages as well as enterprise software.
Some of the biggest news from Axial3D include the following:
A major milestone in machine learning/artificial intelligence development for the company. In 2020, Axial3D was awarded "Most Innovative Artificial Intelligence or ML Solution 2020 in the AWS Public Sector Partner Network (APN), for its groundbreaking medical 3D printing solution which is powered by Amazon SageMaker.
The key partnership with Corazon, a national leader in program development for the Heart and Vascular, Neuroscience, Spine, and Orthopedic service lines.
About the Author: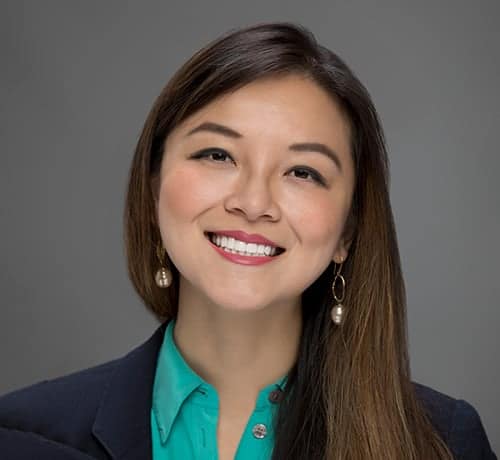 Jenny Chen, MD, is currently the Founder and CEO of 3DHEALS, a company focusing on education, networking, and investing in the space of bioprinting, regenerative medicine, healthcare applications using 3D technologies (3D printing, VR/AR, etc). Jenny invests in and mentors relevant startups, especially companies pitching through Pitch3D. She believes a cheaper and more decentralized and personalized healthcare delivery system will better our future.
Related Articles:
Pitch3D January: Intrinsik, SmileStyler, Sira Medical, Brinter
Angel Investor in Life Sciences: Putting Our Money Where Our Passions Lie
Pitch3D May 2019: Deep Health; Kumovis; PrinterPrezz; Fluidform
Pitch3D July 2019 Nanochon, Revital Therapeutics, Volumetric, iDentical
Pitch3D October: Anatomiz3D, Carlsmed, Particle3D
Fundraising in Healthcare 3D Printing, Part I: So, You Want to Pitch?
Fundraising in Healthcare 3D Printing, Part II: Are you Printing Money?
3DHEALS PITCH3D Barcelona – During IN(3D)ustry 2018
3DHEALS Boston Pitch 3D
Pitch3D! Startup Summaries and Contacts (3DHEALS2018 Global Summit)
Pitch3D! Boston, June 18th, 2018- See Who Is Pitching