Some of the most exciting aspects of working at 3DHEALS are discovering early-stage startups, and their founders, seeing new trends and visions, and learning about adjacent technologies, and the forces behind them. However, changing the world is not easy, and fundraising remains one of many challenges founders in healthcare 3D printing will meet. The aim of Pitch3D is to save founders time. Since April 20th, 2018, 3DHEALS has hosted numerous online and offline Pitch3D sessions, introducing 50+ startups from all over the world to over thirty institutional investors who are interested in healthcare 3D printing, bioprinting, and adjacent fields including AI/ML, relevant engineering/workflow software, 3D scanning, VR/AR, 3D Visualization, materials, robotics, data management, and regenerative medicine. However, beyond the technological appeal, the goal of Pitch3D is to accelerate healthcare innovations focusing on a decentralized healthcare delivery system of personalized solutions. That is our vision for the future.
The format is very simple:
30 minutes on Zoom at a predetermined time after our initial screening call. Ideally, founders will spend 15 minutes going through the pitch deck, which will be recorded and shared with our investor pool. The remaining 15 minutes will be live QA directly with investors on Zoom. If you are an institutional investor who wants to receive our deal flow, please contact info@3dheals with an email titled "Pitch3D Investor Connection".
Institutional investors whom we are connected with include (not a complete list):
KYTO Technology and Life Sciences (angel group)
SheIsIndependent (angel group)
Past Startups: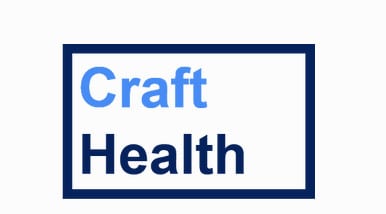 Relevant Write-ups:
Angel Investor in Life Sciences: Putting Our Money Where Our Passions Lie
Newborns, Warriors, Unicorns, Winners: Commercialization of Healthcare 3D Printing In 2020
Pitch3D January: Intrinsik, SmileStyler, Sira Medical, Brinter

Pitch3D May 2019: Deep Health; Kumovis; PrinterPrezz; Fluidform
Pitch3D July 2019 Nanochon, Revital Therapeutics, Volumetric, iDentical
Pitch3D October: Anatomiz3D, Carlsmed, Particle3D
Fundraising in Healthcare 3D Printing, Part I: So, You Want to Pitch?
Fundraising in Healthcare 3D Printing, Part II: Are you Printing Money?
3DHEALS PITCH3D Barcelona – During IN(3D)ustry 2018
3DHEALS Boston Pitch 3D
Pitch3D! Startup Summaries and Contacts (3DHEALS2018 Global Summit)
Pitch3D! Boston, June 18th, 2018- See Who Is Pitching