In 2021, 3DHEALS helped eleven early-stage startups in healthcare 3D printing, bioprinting, adjacent 3D technology space with raising seed to series A rounds through the Pitch3D program. Pitch3D is a fundraising platform facing selected institutional investors so that founders can save time on fundraising and focus more on creating values in their startups. This program does not charge the startup nor the investor any fee through the process, aiming entirely at the mission to accelerate innovation in the space. Since the pandemic in 2020, the selection and pitch process has been completely virtual. While our program only captures a small percentage of early-stage companies, at a glimpse, it seems the most active areas of innovations include: 3D printed orthotics and prosthetics, 3D bioprinting, dental 3D printing, machine learning /artificial intelligence, AR/VR. This observation could be very well related to the overall technological undercurrent, which we will expand on below. This blog aims to summarize the investment trend we observed in 2021 and list individual startups that pitched through our program. Founding and growing an early-stage company are arduous endeavors even for serial entrepreneurs. With emerging technology like 3D printing, many startups have first-time founders, who have nonetheless demonstrated incredible creativity, resilience, and agility. We want to give them some shoutouts and kudos at the beginning of this exciting new year.
Disclaimer first: The author is not a certified financial planner/advisor nor a certified financial analyst. The contents on this site are for informational and entertainment purposes only and do not constitute financial, accounting, or legal advice.
The Big Picture of the Market
2021 has been a volatile year for the public market, although the S&P 500 has increased by 26.9%, another record high. Meanwhile, smaller growth technology companies, especially the emerging technology sector have achieved a lackluster return, after a homerun in 2021. This can be seen by many pandemic favorites in the public market, including PRNT (3D Printing Index Fund managed by ARK Invest), which returned 8.9% for the year. Overall, however, many agree that we are probably in a bubble with market exuberance, pending inflation crisis, and an uncertain financial future due to the variable nature of a pandemic, internal and external geopolitical conflicts. While I personally enjoy looking at individual stock performance as a hobby, I believe it is more important to observe and understand the macroeconomy. For those who are interested in learning more about macroeconomy in relation to recent world affairs, I recommend Ray Dalio's recent book "Principles for Dealing with the Changing World Order: Why Nations Succeed or Fail".
Trend in healthcare
When it comes to investing in Pitch3D startups, I am biased. I believe that the healthcare investing trend matters more to the future of healthcare 3D printing and bioprinting companies than manufacturing and other macro elements. Every year, Silicon Valley Bank will produce a high-quality annual report on healthcare venture investment activities. In its 2022 report, there are several notable trends:
US Healthcare VC raised the most amount in 2021 in history, totalling 28.3 billion, about 68% more than 2020.
A total of 86 billion US and European VC dollars were put into healthcare.
42 healthcare tech unicorns were created, which is 4x that of 2020
The pandemic is directly driving more investment into non invasive (remote) monitoring and anti-infectious biopharma companies.
Computational biology is now in venture investment focus (last year was China). Leveraging a combination of machine learning and artificial intelligence and biological data, 80% of biopharma R&D investment was in the space of computational biology in 2021.
While the market was hot in 2021, the winter may be coming based on H2 venture activities in some healthcare sectors.
For those who are interested in the full report by Silicon Valley Bank. Here is a link for download.
Trend in Manufacturing
Continued digital transformation of the traditional manufacturing industry has been the overarching theme in the last decade. Additive manufacturing, part of digital manufacturing, has grown significantly proportionally with a projected doubling rate of every three years. However, in 2021, the industry faced the same challenges in the pandemic as the rest of the manufacturing industry, which included supply chain challenges (especially raw materials), shortage of talents, logistics/transportation, and longer-term sustainability issues that the industry must address.
Here are several general trends based on reports from Deloitte, Gartner, and HUBS reports:
Do you have a data strategy? With digital transformation, there is an accumulation of data. There is an active market for data exchange to generate meaningful information to enable the manufacturers to either increase productivity or direct monetize the data they have accumulated, or both. If you are interested in adapting machine learning/artificial intelligence in your production in the near future, it is time to seriously to consider your data strategy, which could be very costly if you are not prepared.
Automation, artificial intelligence/machine learning, and more bots to solve the labor shortage. It is our observation that few successly AI/ML products are success with the sole purpose of replacing a segment of labor force. Rather, it is often driven by a lack of available labor force or increasingly unaffordable price tag to meet current demand (for example, in the case of healthcare). The pandemic labor shortage has been an accelerating factor in more innovation in automation and AI/ML developement in both manufacturing and additive manufacturing space to increase existing labor force' productivity while decreasing cost of such productivity behind the scene. Interestingly, from a survey conducted by Netline, more than 124% healthcare responded that Automating Routine Tasks with AI was more important to their profession compared to the Telecommunications field. For more information on innovations in healthcare 3D printing AI/ML space, we have on demand recording of a past event here. There are also quite a few Expert Corner blogs on the subject.
Equipment as a service (EaaS) -"Gartner predicts that by 2023, 20% of industrial equipment manufacturers will support EaaS with remote Industrial IoT capabilities up from a current base of near zero."
Are you prepared for future cybersecurity issues? In fact, the top AI/ML application based on PwC survey was assessing and mitigating risks, frauds, and cybersecurity threads. For those in healthcare 3D printing industry, there is a unique set of issues, which we have presented in a past 3DHEALS virtual event and here is the write up.
Regenerative medicine, biotechnology, and synthetic biology are the next frontiers of next generational manufacturing markets. This belief is manifested by the 2021 healthcare 3D printing and bioprinting merger and acquisition activities summarized here.
For those who are interested in learning more, you can read the following report through the links:
40+ 3D Printing Industry Stats You Should Know [2021]
Gartner Identifies Top Five Business Trends in Manufacturing for 2021
Deloitte 2022 manufacturing industry outlook
PwC: How to navigate the top five AI trends facing your business
A look back at Pitch3D startups
All companies can also be found in our curated Company Directory. Please feel free to give these startups a Kudo, high-five, funding, and advisories. Learn more about Pitch3D here.
A streamlined solution for the development of custom-made immobilization devices
Spentys offers a complete, efficient, and clinically-validated 3D scanning, modeling, and printing platform that enables healthcare providers to create high-quality, patient-specific orthoses faster and at lower costs.
3D printed food, stored and distributed from the cloud.
Here is a great interview with its founder Kyle Von Hasseln on 3D printing food.
Here is a beautiful 3D printed dessert using Curran3D's technology:
A new way forward in 3D bioprinting by creatingTruly Biomimetic tissue models.
VoxCell is a tissue engineering company responsible for an extraordinary line of Truly Biomimetic solutions for the drug development industry and the field of Oncology research by creating vascularized cancer tissue models.
Medical modeling in virtual reality. Medical modeling made easy. The most innovative platform to effortlessly turn medical images into 3D medical models.
Realize Medical is the creator of Elucis, the first platform for building 3D medical models based entirely on virtual reality. Elucis makes it effortless to turn medical images into 3D models for medical 3D printing or use in mixed reality systems. Our medical image viewing, modeling, and communication platform combine novel 3D visualizations with the familiar and intuitive input of a hand-held stylus on a writing surface.
iDENTICAL is leveraging the latest 3D technology to end toothlessness worldwide.
Our drill-free, non-invasive dental implants can be placed by any family dentist, making tooth replacement more accessible and affordable for EVERYONE.
Shapeshift 3D is an online software platform that helps O&P and sports equipment businesses simplify, streamline and scale their custom-fit production.
FIND Surgical Sciences is developing a software-based platform that integrates and visualizes neuroimaging data to improve surgical outcomes.
Superior solutions for treating joint injury.
Our company, Nanochon, is developing an implant that is designed to not only replace lost and damaged cartilage, but also to encourage new tissue growth. Using 3-D printing and a novel material, the Nanochon implant is a sturdy medical advancement that is both an orthopedic load bearing implant as well a tissue growth scaffold. The Nanochon implant has the potential to deliver faster and more successful recoveries for patients, while reducing costs to health providers, payers, and patients. Nanochon's aim is to set a new clinical standard for cartilage restoration.
The Andiamo Treatment system corrects the gait and creates a better measuring and fitting experience for both the family and clinician. The AI treatment system creates the patient measurement and prescription, creates a digital twin that simulates the prescription outcome, designs a safe medical device and digitally manufactures, using 3d Printing, a splint called an ankle foot orthosis or AFO.
Osseoprint 3D has developed a proprietary platform to design and 3D print patient-matched bone scaffolds for fast and simple bone reconstruction surgeries. Orthopedic, dental, cosmetic and other surgeons can for an outside lab to create and ship patient-matched bone scaffolds. Surgeons can augment and reconstruct bone defects with precision, speed and safety with this chair-side 3D printing technology.
Addiguru provides in-situ monitoring technology for the Additive Manufacturing (AM) processes.
About the Author: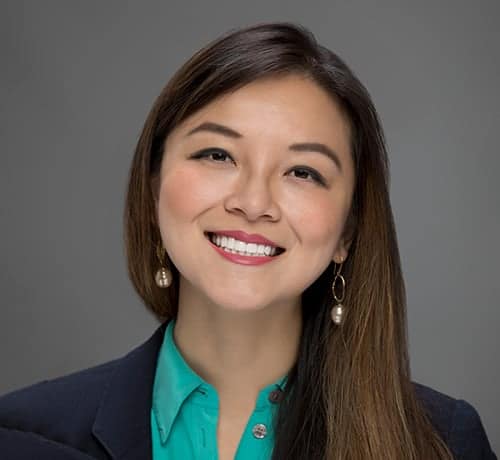 Jenny Chen, MD, is the Founder and CEO of 3DHEALS, a company focusing on educating, connecting, and discovering innovators and entrepreneurs in the space of bioprinting, regenerative medicine, healthcare applications using 3D printing. She is also a practicing neuroradiologist and holds degrees in both medicine and radiology from the David Geffen School of Medicine at UCLA. She has completed fellowship training in neuroradiology at Harvard Medical School/MGH. She has served as Adjunct Clinical Faculty in neuroradiology at Stanford University Medical Center between 2013 through 2021. With a focus on healthcare technology, Dr. Chen serves as a startup mentor and advisor to 3D technology startups as well as Kyto Life Sciences and Technologies. She created the Pitch3D program that connects early-stage startups to various fundraising strategies and directly to 35+ institutional investors in the space of healthcare 3D printing and bioprinting. Her interests lie in automated biology, patient-specific medicine, biofabrication, and has a vision of a decentralized and personalized healthcare delivery system for our near future.
Related Links:
Healthcare 3D Printing Mergers and Acquisitions: 2021 Review
Twelve Viral Healthcare 3D Printing Instagram Posts in 2021 We Shared
Designing 3D Printed Medical Devices
3DHEALS Startup Showcase: Singapore (on demand)
3D Printing Bioelectronics: A Guide
Angel Investor in Life Sciences: Putting Our Money Where Our Passions Lie