The M&A and IPO markets have been flourishing for the last two years. Part of this increased activity is due to an overall market tailwind as a result of pandemic financial markets, stellar earning reports, and overall speculative and growth-bullish investor mentality. However, one advantage of the high valuation of companies in the public market is the increased financial power to make bigger moves to scale, accelerate, and redefine a more ambitious growth goal. This article reviews some of the major mergers and acquisitions in 2021 in the healthcare 3D printing industry and illuminates some of the potential driving forces behind these activities. This article does not aim to provide any investment advice, and if you find this list to be incomplete or inaccurate please feel free to email the author at: info@3dheals.com
1. Which 2021 mergers and acquisitions in healthcare 3D printing are worth knowing? In chronological order:
BEAMIT Group, which is the final entity after the merger between ZARE srl, Boretto, Italy, and BEAMIT SpA in 2020 has acquired a majority stake in Proxera®, a dental 3D printing company. BEAMIT Group is an additive manufacturing service hub, and this move expands BEAMIT group's healthcare portfolio.
Perhaps the highest value acquisition in 2021 was the acquisition of EnvisionTEC by Desktop Metal, Inc. (NYSE: DM). Desktop Metal focused primarily on metal 3D printing technology, but this acquisition allow it to expand its photopolymer-based 3D printing portfolio significantly. This allows Desktop Metal to build a formidable healthcare portfolio, including regenerative medicine.
"As the original inventor of digital light processing (DLP) 3D printing technology, EnvisionTEC has one of the strongest intellectual property portfolios in the area-wide photopolymer 3D printing market, counting more than 140 issued and pending patents. The company has in excess of 190 qualified materials for its platforms and more than 5,000 customers across a broad range of industries, including automotive, aerospace, medical devices, jewelry, and biofabrication, as well as over 1,000 dental customers.
The company is a pioneer in digital biofabrication additive manufacturing with its Bioplotter platform, which supports the production of biocompatible parts for medical applications such as bone regeneration, cartilage regeneration, soft tissue fabrication, drug release, and organ printing. In addition, Desktop Metal adds EnvisionTEC's robotic additive manufacturing (RAM) digital casting capabilities, which it plans to significantly advance using its proprietary and patent-pending Single Pass Jetting™ technology originally developed for the Production System™ to drive productivity enhancements and improve part economics."
Finnish company Ginolis Oy ("Ginolis") focuses on diagnostics automation and advanced robotics solutions for medical and diagnostic industries. Under the initiative of "bioconvergence", BICO considers this a synergistic acquisition that will allow its expansion from bioprinting and bioink, to full service and equipment providers to the R&D industry in biopharma. According to BICO CEO Erik Gatenholm, "The cutting-edge modularity of the Ginolis robotics makes the platforms ideal for scale-up of bioprinting systems and product offerings, enabling strategic and industrial expansion of our bioprinting capabilities to pharma and biotech customers."
BICO acquired MatTek Corporation (3/22/2021)
MatTek Corporation, a Boston-area life sciences company specializing in lab-engineered human tissue production. This acquisition solidifies BICO's vision to dominate the 3D human tissues and disease models for the pharmaceutical industry and eliminate future animal testing, which has gained much momentum in the last decade driven by multiple government policies.
In January 2021,3D Systems announced its regenerative medicine program, targeted toward the printing of solid human organs (e.g., lungs) through a partnership with United Therapeutics. One of its first acquired bioprinting companies to expand its foothold in regenerative medicine was Allevi3D, which was also one of the first desktop bioprinting companies (originally called "Biobots"). This acquisition primarily aims to leverage Allevi's existing technologies (bioprinters, materials, protocols), its deep distribution network, especially in the research communities globally to expand 3D Systems' healthcare portfolio one step further towards the biopharma sector. First in the lab, then with higher impact human applications.
Restor3D (Durham, NC), a startup founded with a mission to enable surgeons to repair and reconstruct the human body using 3D printing, advanced materials, and artificial intelligence have emerged with a leading total ankle replacement medical device company, Kinos Medical, also located in Durham, NC. In 2018, Restor3D invested in significant infrastructure and in-house manufacturing capabilities to expand its offering of implants in orthopedic and spine indications. With a robust pipeline of products slated for regulatory submission, recent FDA clearances include osteotomy wedges and cervical interbody fusion implants. The merger with Kinos Medical (Wayne, PA) will accelerate restor3d's expansion into the high-growth foot and ankle market in the U.S with hyperfocus.
Founded in 2016 by entrepreneurs out of Rutgers University, Visikol is a contract research services company focusing on accelerating the discovery and development of therapeutics by providing pharmaceutical and biotech companies with best-in-class 3D cell culture, 3D tissue imaging, multiplex imaging, and digital pathology services. Many of these services leverage the proprietary Visikol® HISTO™ tissue clearing reagents as well as Visikol's proprietary software platform, 3Screen™ which is built on advanced machine learning evaluation to provide customers in-depth analysis of their tissue and cell culture samples. Today, Visikol counts half of the top twenty pharmaceutical companies as customers. This acquisition is in alignment with the late BICO "bioconvergence" strategy, adding new toolsets to enable the acquirer to provide more comprehensive services and products for biopharma R&D.
Nanoscribe, a German company, focuses on the development of high-precision 3D printers based on Two-Photon Polymerization technology ("2PP"). Microfabrication and/or miniaturization are a growing trend in both the manufacturing sector and life science sector. In the words of BICO CEO, Erik Gatenholm "The life science industry is currently going through a very exciting transformation where many processes and technologies are being miniaturized to increase throughput and to reduce costs, where the price of reagents is a major bottleneck for sequencing. One example is the sample preparation steps for single-cell genomics applications. With Nanoscribe's technology, we stay competitive in this transformation and this enables us to miniaturize devices for a wide range of applications, resulting in capabilities to further expand our offering in bioprinting and consumables across all business areas." For astute readers, this trend applies to the entire manufacturing sector and not just 3D printing or bioprinting.
Paragon 28, Inc., which is an orthopedic medical device company focused exclusively on the foot-and-ankle acquired the product lines of Additive Orthopaedics. AO's additive 3D-printed Patient-Specific Talus Spacer was approved on February 17, 2021, by the US Food and Drug Administration ("FDA") and is the first and only patient-specific total talus replacement implant authorized for use in the United States. The FDA approved the implant as a humanitarian use device. It is designed to replace the talus, the bone in the ankle that connects the leg and foot. The Additive implant provides patients access to a novel, joint-sparing alternative to traditional ankle fusion therapies. Also acquired as part of the transaction was Additive's internally developed, proprietary preoperative surgical planning application to assist in surgical planning. The application is an end-to-end, fully integrated cloud-based communication tool that aligns surgeons and engineers to design patient-specific surgical plans and implants, optimizing patient outcomes.
BICO acquired Advanced BioMatrix Corp. (Advanced BioMatrix), an American company focusing on 3D research applications and a respectable portfolio of collagen bioinks, high purity extracellular matrix proteins, chemically modified proteins, and polysaccharides, and other reagents and cell assays. The company has a particularly strong position in reagents and in producing high-quality collagen and collagen inks intended for 3D bioprinting. This will significantly strengthen BICO's existing bioink and reagents portfolio.
PrinterPrezz has merged with Vertex Manufacturing. The two companies have merged to bring together two sets of complementary technologies and target markets, with PrinterPrezz focused primarily on the medical sector and Vertex serving an array of companies in the medical, aerospace, defense, oil & gas, energy, and consumer goods industries. Both companies utilize 3D printing to serve said markets, with PrinterPrezz leveraging machines from the likes of Renishaw, Carbon, and Ultimaker, and Vertex Manufacturing investing in technology from Concept Laser and VELO3D.
A bold move at the end of 2021 was the acquisition of Volumetric Biotechnologies by 3D Systems, further demonstrating the determination of the industry leader to establish itself as a leader of regenerative medicine and the future of biotechnology/biofabrication. Volumetric Biotechnologies is a Houston-based biotech company co-founded by Drs. Jordan Miller and Bagrat Grigoryan. Volumetric's mission has from the outset been to develop the ability to manufacture human organs using bioprinting methods. Dr. Miller and his team of bioengineers and scientists have made tremendous progress in these efforts, focusing primarily on the human liver and the underlying technologies required to create these highly complex biological structures. With this acquisition, 3D Systems plans to establish a world-class research capability in Houston, Texas, a region committed to leadership in technologies related to life sciences.
2. What are the benefits of mergers and acquisition?
These can be roughly summarized as below:
Economies of scale
Economies of scope
Synergies
Increased market share
Increased competition
Talent acquisition
Faster strategy implementation
Opportunistic value generation
Diversification of risk
Tax benefit
Many of the M&As listed aimed at not just one but multiple benefits. In my opinion, most of the M&A activities aim at the first seven benefits, as they are truly value-generating. The bottom three are good to have bargains but not easy to come along in the current market. Some of these strategies are obvious, but others will only be publicly known years later.
For example, the merger of PrinterPrezz and Vertex Manufacturing aimed at economies of scale and scope by pooling resources together through the merger to access infrastructures and expertise in new and high-value verticals. Similarly, BEAMIT Group's acquisition of Proxera aims to quickly expand into the dental market, leveraging existing manufacturing expertise and distribution networks and tapping into a larger client base. Bigger is better. Mergers and acquisitions bring economies of scope that aren't always possible through organic growth.
For the two most active players in the MA space in healthcare 3D printing: 3D Systems and BICO, both growth-oriented companies, more elements appear to influence their acquisitions. For 3D Systems, there is a clear priority shift towards biofabrication, more specifically towards regenerative medicine and biopharma. This is manifested not only by the acquisition of cutting-edge technologies but also by talents who are well embedded in the ecosystem. While BICO is the biggest bioprinting public company in the world, it is also going after a similar space that 3D Systems is aiming at. That is, creating products and services that will accelerate biotechnology and next-generation medicine (e.g. microfluidics, cell therapy, 3D human tissue cultures, etc). More specifically, BICO's acquisition activities aim to automate and optimize processes as much and as precisely as possible. While the competition seems high between the two formidable players, the future of biotechnology is not a zero-sum game, especially in light of the climate crisis, ongoing pandemic, and increasing international and internal conflicts.
Last but not least is the interesting trend of medical device companies merging or acquiring 3D printed medical device companies. I am convinced that the precise target application of 3D printing and a well-established distribution channel is key to success for many 3D printed medical devices. This has been observed many times in the orthopedics space, with much larger implant companies acquiring smaller 3D printing-based device companies, often with accompanying FDA 510 k clearances.
3. Conclusion:
Ultimately, shifting focus towards healthcare is a good thing for humanity. With more resources pouring into research and development and market growth, the healthcare sector is evolving to be more productive and effective even if the capitalistic outcomes are unpredictable. In Warren Buffet's words, good investment has a "margin of safety". That margin of safety is the ultimate good created through these financial activities.
About the Author: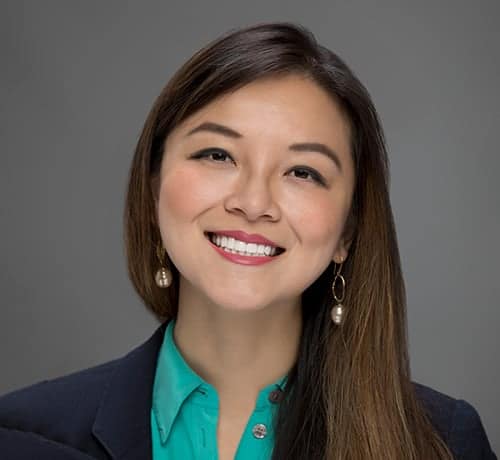 Jenny Chen, MD, is the Founder and CEO of 3DHEALS, a company focusing on educating, connecting, and discovering innovators and entrepreneurs in the space of bioprinting, regenerative medicine, healthcare applications using 3D printing. She is also a practicing neuroradiologist and holds degrees in both medicine and radiology from the David Geffen School of Medicine at UCLA. She has completed fellowship training in neuroradiology at Harvard Medical School/MGH. She has served as Adjunct Clinical Faculty in neuroradiology at Stanford University Medical Center between 2013 through 2021. With a focus on healthcare technology, Dr. Chen serves as a startup mentor and advisor to 3D technology startups as well as Kyto Life Sciences and Technologies. She created the Pitch3D program that connects early-stage startups to various fundraising strategies and directly to 35+ institutional investors in the space of healthcare 3D printing and bioprinting. Her interests lie in automated biology, patient-specific medicine, biofabrication, and has a vision of a decentralized and personalized healthcare delivery system for our near future.
Related Articles:
Financial Analysis Worksheets (Downloadable) for 3D Printing in Hospitals – Guide 5/5
Biomaterials for 3D Printing (Course)
Machine Learning in 3D Printing and Bioprinting, a Collection of Recent Publications