If you had a thousand dollars ten years ago, would you invest in a 3D printing company like 3D Systems (DDD) or Align Technology (ALGN)? (Figure 1) Obviously, one can draw conclusions based on retrospective data shown below, but one could also argue that 3D printing is still an emerging technology and that as an industry its growth potential could outpace that of a specific medtech company. Both arguments are sound. History does not necessarily predict the future, and this blog does not aim to give investment advice. However, the story of a brilliant technology company looking for the killer app to thrive is an all-too-frequent rerun in the entrepreneur world, 3D printing or otherwise. There are a lot of cool things we can make, but only a handful of ideas can break through to change the industrial landscape, fate, and humanity. I am an outsider to the additive manufacturing industry, an end user and provider in healthcare, and it is my opinion that 3D printing needs the healthcare industry, and not the other way around. At least not yet. During our recent virtual mini-conference focusing on "Design for 3D Printed Medical Devices", Jade Myers (Rochester Institute of Technology, Visiting Scientist/Adjunct Faculty, Rochester, NY) and Nicholas Jacobson (Translational Research Faculty- CU Anschutz, CEO-MIX Surgical Technologies) provided design insights of 3D printed medical devices they were working on used in dramatically different environments. This article aims to summarize some takeaways from this conference.
3D printing brings innovation power to designers and clinicians
Customization, freedom of complexity, materials innovation are feeding the increasing potential of 3D printing in making the next generation of medical devices. Jade illustrated the possibility of not only making new lattices but also the ability to translate clinicians' needs more directly into her design of prosthetic sockets. Nicholas, being a part of a medical innovation lab (inWorks), regularly works with many different medical specialists. With the ability to rapidly transform ideas to prototypes or even end products, he was able to not only meet the needs but also often fulfilling dreams of the clinicians. While not everyone can be a good designer, 3D printing has brought innovators closer to the realization of their ideas. 3D printing enables "embedding" engineering, value, and even identities of the designer, sometimes the clinician him or herself into the medical devices they create.
Good design requires patient observations and end user conversations
However, just because we have another powerful tool, it does not immediately translate into a product that is needed. There is a unanimous agreement among many that careful observation and awareness of the care delivery environment are critical before the conception of worthy ideas. These require the designers to not only listen carefully of what patients and doctors are talking about, but also a close observation of their workflow, care delivery environment, as well as larger socio-economic, regulatory, and reimbursement atmosphere. In other words, it is unlikely for one to create a good solution without living in Haiti and getting to know some amputees or observing surgeons in the operating room on a regular basis.
For example, Jade mentioned that 80% of the world's amputees are in developing countries and have no previous access to proper prosthetics. Part of the reason behind such a high amputee rate is because of poor overall healthcare infrastructure, where amputation is often the first solution to many diseases and traumas and not the final resort as in more developed countries. This ultimately translates into the need for a solution that would work with a low-resource environment. That "low resource" includes lower financial power, lower access to healthcare, and even lower availability of a power supply. Understanding these overarching factors will enable designers to not only create useful prosthetics but also an easy and affordable workflow that can be quickly adopted by local clinicians.
During an interview with Stanford Biodesign, even the legendary surgeon and inventor Dr. Thomas Fogerty emphasized the importance of observation throughout his innovative career. That is, observation of everything and everyone is the key to finding a problem that is worth solving.
Good design requires consideration of many technical factors and iterations
In addition to many considerations of the environmental factors described above, technical details are obvious dictating elements in a good final design product. More specific to 3D printing, engineering concepts like anisotropy for FFF, moisture control, stress concentration, parts geometry, etc., are critical to the design of medical devices like prosthetics.
Additionally, one or more factors are likely missing in the initial prototype, and design iteration is almost required before reaching a wider patient population. In healthcare, safety and efficacy mandate repeat testing, and a well-defined quality assurance process. This was well demonstrated in a recently published article focusing on a novel COVID-19 mask due to the supply chain crisis during the pandemic.
Cultural shifts happen when the Design is done right
During his presentation, Nicholas joked that his 3D printed anatomical models were called a good "paperweight" a few years ago when the clinicians were skeptical of the utilization. Similarly, Dr. Fogerty mentioned that it is not good when the clinician said "nice", and terrible when the clinician said "interesting". While blaming the conservative nature of the healthcare system (and it is) for not adopting new ideas quicker, a well-designed product that would prompt a doctor to immediately open his/her checkbook is a good sign of the viability of a new device.
Chicken or eggs?
I personally argue that great (and not just good) designs are more important than changing people's current attitude. Cultural changes will take place when the product is so good that either the consumers are willing to pay a high price to get it (in the case of 3D printed anatomical models in high-risk procedures), or the consumers feel disappointed when they can't afford the procedure right away (in the case of Invisalign).
There would be many good designs and ideas, which include most of the 200+ FDA approved/cleared or thousands more in the pipeline of 3D printed medical devices today. Great designs are difficult because as I have mentioned above, it requires not just hardcore technical skills but also being able to observe and embed oneself into the environment where there is a need for innovation. The goal of innovation also should not be monetization or using 3D printing as a core technology, as industrialists in the 3D printing world or capitalists may disagree with good reason, but solving the most urgent humanitarian issues with the best technologies. Most difficult of all is perhaps the practice of art in medicine, where intuition and empathy that only come after we set our goals right.
About the Author: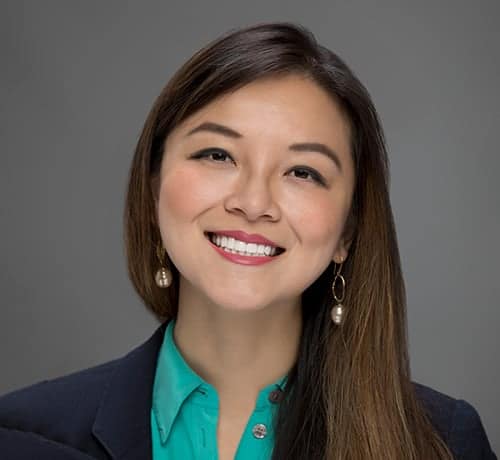 Jenny Chen, MD, is the Founder and CEO of 3DHEALS, a company focusing on educating, connecting, and discovering innovators and entrepreneurs in the space of bioprinting, regenerative medicine, healthcare applications using 3D printing. She is also a practicing neuroradiologist and holds degrees in both medicine and radiology from the David Geffen School of Medicine at UCLA. She has completed fellowship training in neuroradiology at Harvard Medical School/MGH. She has served as Adjunct Clinical Faculty in neuroradiology at Stanford University Medical Center between 2013 through 2021. With a focus on healthcare technology, Dr. Chen serves as a startup mentor and advisor to 3D technology startups as well as Kyto Life Sciences and Technologies. She created the Pitch3D program that connects early-stage startups to various fundraising strategies and directly to 35+ institutional investors in the space of healthcare 3D printing and bioprinting. Her interests lie in automated biology, patient-specific medicine, biofabrication, and has a vision of a decentralized and personalized healthcare delivery system for our near future.
Now On-Demand:
Related Links:
3D Printing In Hospitals: A Beginner's Guide 1/5
Insight into Digital Design and Orthopaedic 3D Printing
Product Design for Veterinary 3D Printed Prosthesis (podcast/youtube)
Interview with Professor David Zopf
3D Bioprinting: Chiasm of Art, Design, Science, Technology, Evolution
3DHEALS Guides (Collective) – This is where we dive deep into subjects that you will find helpful for your projects and career.
3DEALS Expert Corner (Collective) – This is where we invite field experts to write their perspectives in a first-person narrative. To write for this column, please email: info@3dheals.com
3DHEALS From Academia (Collective) – This section features recent, relevant, close to commercialization academic publications in the space of healthcare 3D printing, 3D bioprinting, and related emerging technologies.