Check back soon for precise event timing!
Apply to speak or sponsor event: info@3dheals.com
Subscribe here to receive event emails.
Confirmed Speakers:
Craig Rosenblum is the Vice President & General Manager of Himed. Over 30 years of operation, Himed has become a global leader in calcium phosphate based biomaterial production and has developed proprietary plasma spray coatings and surface treatments. Craig and his team collaborate directly with dental and medical device manufacturers around the world to provide innovative biomaterial solutions. Craig discovered a unique application for MATRIX MCD® post-processing additively manufactured titanium implantable devices using Himed's proprietary and biocompatible resorbable blast media. Craig received his B.S. and M.S. degree in Materials Science & Engineering with a Biomaterials concentration from The Johns Hopkins University. With a focus in biomaterials characterization, his groundbreaking research explored the variations in the microstructure and mechanical properties of dental enamel. These studies were the first to demonstrate the unique heterogeneous nature of enamel. Craig currently serves on The Johns Hopkins University Materials Science & Engineering Advisory Board.
Barcelona, 1982. Industrial Engineer from the University of Girona (UdG) and European Specialist in Adhesives from the Fraunhofer IFAM (Germany). He has managed companies with high innovation components and has led the industrialization and marketing of projects in various sectors, also developing team management functions. Some of these organizations are SARSCH (Acralock Adhesives distributor for Spain and Portugal), Alte Transportation and Supramollecular Systems, SL. In 2013, he founded together with three partners GPAINNOVA, a technology platform based in Barcelona, with three subsidiaries in America and China and a human team of more than 200 professionals currently on staff. Sarsanedas won the Pimec Jove Award 2019, aimed at young entrepreneurs leading small and medium-sized companies, and was selected in December 2021 as one of the three finalists of the Young Entrepreneur Award, promoted by the AIJEC (Young Entrepreneurs of Catalonia).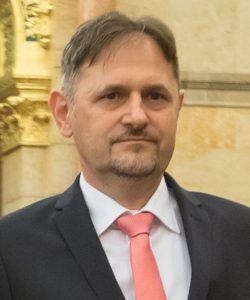 Zsolt is Co-founder and Managing Director of PREMET, a Hungarian MedTech company focusing on the production of medical devices, including patient specific implants, by additive manufacturing. The company puts a high emphasis on the continuous development of all elements of the production workflow – titanium 3D printing, thermal and surface treatment – and has been involved in several international R&D projects. Zsolt plays an important role in the management of the developments, and focuses especially on the improvement of the printing procedure and the different type of surface treatments. He is a Community Manager at 3DHEALS, co-founder and Vice-President of the Hungarian Additive Technology Association, and Leader of the "3D Printing in the Health Sector" working group of MediKlaszter, an accredited MedTech cluster. He was the Lead Expert of a recent Transnational Cooperation Project, aiming at collecting and disseminating best practices in the field of 3D Printing in the Health Sector in Central Europe.