According to American Pet Product Association (APPA), the current pet-related product industry is worth more than 100 billion dollars, where one-third is veterinary-related products based on 2021 data, with an accelerated 20% growth from 2020 to 2021 due to the pandemic. In fact, veterinary care is the number one out-of-pocket cost for pet owners in 2021-2022, similar to previous years. There has been a steady growth in this remarkable industry. Some additional interesting veterinary-related data can be found here. According to AVMA, Vets experienced a 50% increase in new pets per week Mar-Aug. 2020. Therefore, it is clear that we care a lot about our animal companions and veterinary medicine will continue to grow due to society's needs, and the big question is if 3D printing technology can have a market in this niche but promising space. There are two parts to this question. One is IF 3D printing can provide a technological solution to veterinary medicine. TWO is IF 3D printing in veterinary medicine can be a viable business, and perhaps even a thriving business.
The purpose of this guide is to summarize what we have learned from our field experts in the past several years of conversations and events, as well as our own literature research. We plan to continue to update this guide to keep our readers up to date.
Outline of this Guide:
Top three things that make using 3D printing in veterinary medicine different from human medicine
While caring for dogs, cats, reptiles, and the rest of the mammalian specie can often be similar to human medicine, one could argue that veterinary medicine faces a unique set of challenges and problems with 3D printed solutions. It's similar because we share a large amount of DNA and have similar physiology. Anything that has been used in healthcare 3D printing for humans can be used in animals. These include different additive manufacturing processes, materials, and even bioprinting.
1. Veterinary radiology for 3D printing.
Unlike humans, animals don't follow commands well in the CT scanner, or sometimes even fit into a conventional veterinary CT scanner. Images that are deemed diagnostic may not qualify for 3D printing. Often, the animals (large or small) need to be placed under sedation to achieve optimal results, which adds complication and cost to the process. 3D scanning technology is a viable solution for non-sedating wearable device imaging solutions, but it also requires tremendous skills to calm the animals down to obtain a proper scan. The upside for scanning animals is that often times they are much smaller in size, making the scan itself fast enough to even use a 1 slice scan CT. We have discussed extensively imaging protocol in this interview with Dr. Matteo Zanfabro of PalyVet, who is a veterinary radiologist turned 3D printing enthusiast.
2. Not all animals are created equal.
Needless to say, the large number of different species within the animal kingdom makes the number of problems much larger than human species. In a way, every small animal surgery can be as challenging if not more than surgery in a human baby, just due to size alone.
While most applications currently focus only on surgical planning for orthopedics, oncology, and neurosurgery purposes, different species present different sizes, anatomies, biological needs, and mechanical and functional challenges. Just within canine species alone, the number of orthopedic issues for different breeds require at least breed-specific solutions. For example, congenital deformities for French bulldogs will require a different set of correction solutions from that of Dachshunds'. Thought you'd never ask. Another example to show just how even common domestic animals can be from us is the equine guttural pouch, which is an anatomical structure that only exists in few animals. Guttural pouch mycosis is a life-threatening equine disease and Dr. Ryan demonstrated how 3D printing could help with this disease.
3. Who is footing the bill?
While most humans have insurance coverage, it is not so for domestic animals. This is especially true for North American pet owners. Based on data from 2017–2019, only about 1.3% of dogs and 0.23% of cats were insured in the United States as opposed to Sweden and the United Kingdom, where about 40-50% and 25% of pets were insured, respectively.
This implies that when pets get seriously ill, European pet owners are more willing to opt for advanced veterinary treatments because they are more financially prepared. While the big attitude gap between the US and Europe towards veterinary care is decreasing, this explains the observation that 3D printed solutions for veterinary care are more well established and commercialized in Europe than in the US, where most 3D printed solutions are happening in a handful of academic centers with very limited applications. Please see sections below for specific companies focusing on 3D printed pet products.
Major Benefits of Additive Manufacturing in Veterinary Medicine
1. Customization of the treatment plan
One of the biggest benefits of AM in veterinary medicine is that the technology enables the customization of treatment plans. This can be broken down into the following areas:
Surgical guides, including osteotomy guides, or fixation pin insertion guides
Pre-surgical planning models for both visualization and hands-on practices
Customized implants
2. Improved access to Education and Research
Like humans, animals and pathologies may not be available for students, researchers, and doctors to conduct close-up evaluations. Cadavers are expensive and often can be used one time. The availability of digital twins using 3D printing to create replicas of difficult anatomies and pathologies creates an enormous wealth in the world of education and research. In addition to understanding the animals better, new devices and surgical approaches can also be created and tested to add to the growing portfolio of modern veterinary procedures.
This increased access is one of the biggest contributions of 3D printing to both healthcare and veterinary medicine, by erasing the boundary between the digital and physical worlds and empowering our next generation with a rich digital library of human and animal history.
In one of our events, Dr. Edyta Bula demonstrated how she used 3D printing to create a pre-surgical planning system that allows for mechanical testing of cutting and plate placement for TPLO. A tibial plateau leveling osteotomy (TPLO) is a method of repairing a cranial cruciate ligament (CCL) rupture in a dog. A CCL tear in a dog is similar to an ACL tear in humans.
3. Another creative way to solve problems
At the end of the day, 3D printing is just a too. It gives us an alternative to creating things that previously cannot be created and solutions to critical problems that could not be solved previously (within reasonable constraints of cost, time, energy, and expertise). This can be treating an eroded horse's hoof from fungal infection as presented in one of our events by Andrew Allshorn, to creating prosthetics for missing limbs in birds, dogs, and cats. While human creativity is the ultimate superpower in solving our problems, additive manufacturing is becoming a powerful arsenal in our toolbox.
In fact, not only is 3D printing itself a tool, but it also enables us to create new and customized tools for veterinary medicine.
4. Saving lives, saving money
In veterinary medicine, a lot of innovations come from a combination of the evolving human-animal relationship and economic pressure. As we become more humane towards our animal companions, huge price tag associated with maintaining our ethics and humanity requires innovation for cheaper and more effective treatment for animal ailments. A good example is when a horse owner faces the dilemma of keep spending thousands of dollars on ineffective conventional treatments versus killing the horse. This kind of hard choice (as with using animal testing for human medications, etc.) can be solved by technological advancements. It is a win-win situation we are all hoping 3D printing can bring.
An example was provided by Dr. Johnny Uday. Because pedicle screws are very expensive, he figured out 3D printed more affordable solutions to replace some of the screws required in a spinal repair.
Major additive manufacturing applications in veterinary medicine
The number of applications using 3D printing is growing exponentially as the number of ongoing research in 3D printing veterinary medicine. However, here are some of the most popular applications right now.
1. Anatomical models
Similar to human medical 3d printing, one of the earliest applications of 3D printing in veterinary medicine was creating replicas of various normal and abnormal animal anatomies, especially for cats and dogs. These models serve purposes in education, research, and an expanding knowledge bank for our understanding. For example, Dr. Kalman presented a useful case for such 3D model banks to study different cranial and brain morphology in different dog breeds during one of 3DHEALS events.
Almost every anatomy have been 3D printed. The more popular models include cat and dog solid organs (e.g. the liver), hollow organs (e.g. the uterus), vessels, heart anomalies, cranium, central nervous system, and common fractures.
The models are useful in many specialties, including interventional radiology. Dr. Ryan demonstrated a case of using a 3D printed radio-opaque vascular model to practice difficult interventional radiology procedures in horses with life-threatening guttural pouch mycosis.
2. Surgical Guides
A combination of anatomical models and surgical guides has increasingly been demonstrated to improve surgical outcomes and shorten the surgical time in skilled hands.
The 3D printed surgical guides fit properly onto the patient's bone surface, with designed cutting planes, and holes for fixation device placement. Surgeons can practice and test these cutting guides on 3D models outside of operating rooms. This kind of solution is no longer not just for rare and difficult cases like complex trauma or oncological cases but is increasingly popular in correcting congenital limb deformities, common orthopedic injuries like cruciate ligament tears, underbite tissue (jaw deformity), among others. Several speakers at the 3DHEALS events demonstrated how these devices work.
For example, Dr. Bill Oxley, founder and CEO of Vet3D, and also a specialist veterinary orthopedic surgeon, gave several example applications in orthopedic and neurosurgery. 3D printing is part of a complete virtual surgical planning for a more customized solution. Bill's company Vet3D has now provided over 1400 patient-specific 3D-printed guide systems for surgeons around the world for the treatment of limb deformities, joint fusions, and spinal instability syndromes.
3. Prosthetics
Creating customized prosthetics is another extremely popular application in veterinary medicine. That's because it allows for creative and affordable solutions that there were no good solutions previously. Many of these visually appealing cases were made to the news and generated a lot of enthusiasm for the technology. The first documented 3D prosthetic was made for a dog in 2014, when 3D Systems fitted Derby, a young dog from South Carolina. The dog suffered from no front paws. Many of our past speakers presented their own unique prosthetic cases. Other well-published examples include a new titanium beak for a macaw in South Africa; a new beak for a sea turtle in Turkey; a mask for a dog with a severe skull fracture requiring rehab from UC Davis.
4. Implants
Needless to say, the next step in the progression of 3D printing applications is implanting. This is particularly useful in oncological cases, where massive resection requires implants to create support and restore function. Currently, a variety of implants ranging from craniotomy flap, and limb replacement, to prosthetic stumps have been created. Some of the common biocompatible materials used include PEEK, Titanium, and Nylon. However, this portfolio of biocompatible, sterilizable materials is still limiting and is an area of active research.
While this is an exciting field, Dr. Uday has pointed out that there are many challenges to successful implantation. In particular, the formation of biofilm is a major failure point for 3D printed implants. The science behind perfect bone-implant integration is still out there. Therefore, a more holistic approach is required to ensure implant success.
5. Education
The 3D models are very useful for both students and practicing veterinarians. Almost all of our past speakers have demonstrated this undervalued application. That is, our next generation of veterinarians is now equipped with more data and tools to learn quicker.
Dr. Steward Ryan from the Melbourne Veterinary School demonstrated a variety of ways these 3D printed tools. Some of the notable examples included bronchoscopy models and nephrostomy models for fluoroscopy procedures. As an educator, he pointed out the importance of standardizing both the teaching and evaluation processes. For those who are interested in learning more, here is an Expert Corner blog he wrote for us.
Which Veterinary Teaching Hospital is teaching 3D printing to their veterinarian students?
Ontario Veterinary College
Auburn University College of Veterinary Medicine
Ohio State University
University of Pennsylvania
Pennsylvania State University
North Carolina State University
University of Tennessee
University of Florida
Purdue University
Auburn University
Cornell University
University of Wisconsin-Madison
Michigan State University
University of Melbourne, veterinary medicine, Australia
Which software to use?
There are more than a dozen free and paid CAD and segmentation software solutions for 3D printing in veterinary medicine. Our expert speakers' preference for vet 3D printing mirrors their preference for human medical 3d printing.
You get what you pay for.
The cheaper the software, the less UI/UX friendly and the more time it requires to get from A to B. The cost may not come down anytime soon for larger companies. However, you may consider some of the paid software solutions from smaller newer startups.
These are some of the common software our speakers have used:
Which 3D printing company is focusing on veterinarian 3D printing services and products?
Based on 3DHEALS company directory, most of the companies focusing on services and products in veterinary medicine are in a very early stage and primarily located in Europe. This appears to shadow the contrast in pet insurance penetration between the U.S. and EU, possibly suggesting future US market growth potential. While a predominant number of these new veterinary-focused 3D printing startups focus on service, there is active innovation within the service sector.
After all, a major moat for emerging technology is to solve worthy problems that existing solutions don't work. New products are being developed on a daily basis by many service providers that could potentially be scalable products catering to a larger market.
Future Trends:
Based on our research and conversations, the following four trends will dominate the market in the next three to five years. The ongoing pandemic and supply chain issues will like to continue to boost an already strong veterinary market, where new solutions are needed to meet increasing demand.
1. Collection of a database of 3D models.
3. Possible increased translational medicine between veterinary medicine and human medicine.
2. Increased utilization of artificial intelligence and machine learning, augmented reality/mixed reality/virtual reality.
4. Increasing number of applications using AM technology including drug delivery systems and bioprinting
Conclusion:
The market size for veterinary 3D printing is very small but is as hopeful as the future of veterinary medicine as a whole. It is likely its market size will grow proportionally with both increasing pet ownership and increasing penetration of U.S. pet insurance ownership.
The amount of enthusiasm for 3D printing in veterinary medicine is very high because helping animals with a cool tool like 3D printing makes a good headline. However, it is still up to us to continue to improve the economic fundamentals to make dreams a reality. These include improving the 3D printing processes, increasing the biomaterial portfolio, and creating business models that allow for both growth and sustainability.
While I am optimistic about this field and love the people working on new solutions, I want to encourage everyone to stay an independent collaborative thinker. We need to continue to learn, observe, and innovate to have the breakthroughs we were all hoping for.
Future updates:
Please send your suggestions for future updates to: info@3dheals.com with the email titled "Future Updates: 3D Printing Veterinary Guide".
About the Author: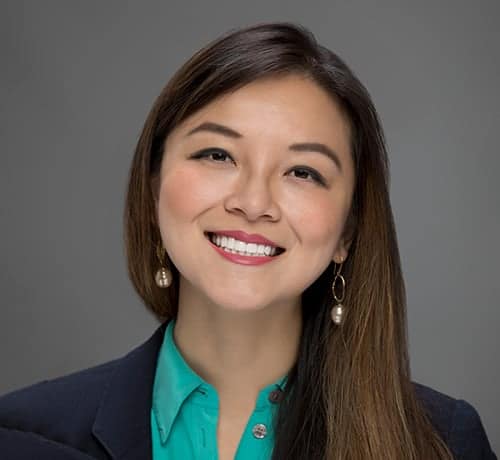 Dr. Jenny Chen is trained as a neuroradiologist, and founder/CEO of 3DHEALS. Her main interests include next-generation education, 3D printing in the healthcare sector, automated biology, and artificial intelligence. She is an angel investor who invests in Pitch3D companies.
Related Links:
3D Printing for Veterinary Medicine (On-Demand, 7/14/22)
The Ultimate Resource Center for Healthcare 3D Printing
3D Printing for Animals (On-Demand Recording, 1/4/21)
Bronchoscopy Simulator for Medical and Veterinary Training
3D Printing in Veterinary Practice (On-Demand Recording, 3/11/21)
3DHEALS IG Live Recordings: 3D Printing in Veterinary Medicine with Richard Doerer