Richard Doerer, founder of Modl3DVet, also a 25 year veteran in 3D printing shared his recent works and vision for the future veterinary medicine 3D printing market with Jenny Chen. Ranging from anatomical surgical model, military/police dog training device, to educational tools, Richard showed us a new burgeoning market that has been accelerated since the pandemic. Many questions are still unanswered, and he highlighted the importance of the upcoming 3DHEALS virtual event on July 14th 2022: https://3dheals.com/3d-printing-in-veterinary-practice (Registration to this live webinar is free by the way).

Other important links:
https://3dheals.com/3dheals-live (future 3DHEALS IG Live event)
https://3dheals.com/guide-together-into-2021-connected-while-decentralized (our event and media guide for 2021)

About Our Speakers:


Richard Doerer


3DHEALS Detroit Community Manager, Founder Modl3d, LLC Royal Oak, MI
Richard Doerer is the 3DHEALS Detroit Community Manager. He is the founder of Modl3D, LLC, a medical technology company specializing in 3D printing and medical imagery for veterinary practices and education. Recent projects include canine nasal sarcomas, brain meningiomas, and aneurysms in the caudal cava.
Richard made a career change to work in the medical field after hearing Dr. David Zopf at a Materialise event in Detroit. Dr. Zopf was a recent speaker at the 3DHEALS Detroit event at the University of Michigan in January 2020.
A former Yale School of Architecture faculty member in architectural model building, Richard has been involved with 3D printing since the early 1990s with SLA's from 3D Systems.
In addition to his work with Modl3D, Richard is the Additive Lab Manager/Engineering Manager for Adient, LLC. Adient, LLC is the largest global automotive seat manufacturer.
Richard is an automotive industry expert featured on numerous panel discussions and holds numerous patents for innovative automotive applications. He is a graduate of Michigan State University, MBA and Yale School of Art, MFA.

Jenny Chen, M.D.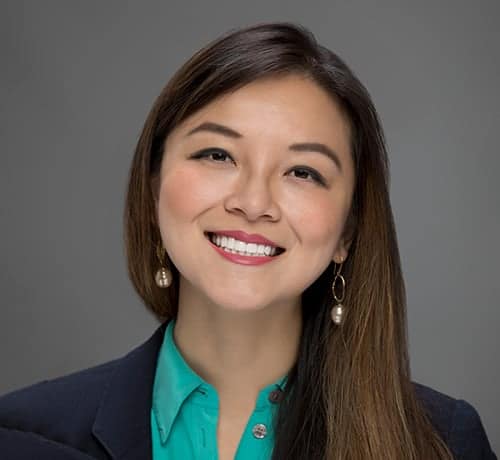 3DHEALS Founder/CEO

Jenny Chen, MD, is currently the Founder and CEO of 3DHEALS, a company focusing on education and industrial research in the space of bioprinting, regenerative medicine, healthcare applications using 3D printing. With a focus on emerging healthcare technology, Jenny invests in and mentors relevant startups, especially companies pitching through Pitch3D. She believes a more decentralized and personalized healthcare delivery system will better our future.
About 3DHEALS IG Live

Over the past 12 months, our IG account has grown significantly, both in content and functionalities. We aim to use this platform to give all innovators an equal playground. Good works will be discovered and highlighted continuously. In addition, we aim to make our IG a window for inspiration. We want people to be able to find futuristic art and design concepts as well as life-changing applications. Every 3DHEALS Instagram post is also directly reflected on our landing page.
Every Thursday (SF, Pacific Time), we will host IG Live interviews with the Instagram influencers we admire to have formal and informal conversations.
We want to bring these amazing people behind the beautiful images into the spotlight. We will invite them to discuss their works/lives, and at the same time answer to our audiences directly. No filter. (If you have a relevant IG account and/or want to participate in IG Live interview, please email: info@3dheals.com)
Related Links:
Metal 3D Printing Implants With Fabio Sant'Ana Instagram Live Recording Show Notes
3D Printed Bronchoscopy Simulator for Medical and Veterinary Training
Upcoming 3DHEALS IG Live events (Questions for upcoming speakers to: info@3dheals.com or join us live on the date)