In the ever-evolving landscape of healthcare and technology, staying updated on the latest advancements is not just a choice; it's a necessity. Nowhere is this truer than in the field of prosthetics and orthotics, where 3D printing has emerged as a transformative force. The importance of keeping abreast of 3D printing's applications in prosthetics and orthotics cannot be overstated, as it holds the key to revolutionizing patient care and reshaping the industry itself. 3DHEALS has provided several opportunities for all stakeholders to converge at its virtual platform to educate and learn from each other including an earlier event this year. In this upcoming edition of the 3D Printed Prosthetics and Orthotics event, we have an emphasis on academic research and design, in addition to commercialization and clinical applications, further consolidating our audience's comprehensive understanding of this cutting-edge space. As usual, the conversations will surround feasibility, quality, scalability, affordability, and other elements critical to the future success of emerging technologies. While 3DHEALS events cannot answer ALL of your questions, we aim to provide a shared journey with all who are interested in improving future amputee's lives with technologies. So Join The Tribe and join this extraordinary lineup of speakers to explore together.
Apply to speak or sponsor future events: info@3dheals.com
Subscribe here to receive future event emails.
Speakers:
Christopher Hutchison co-founded ProsFit Technologies in 2014 and is the CTO. He became a double lower-limb amputee in 2009, and based on his experience decided that there must be a better solution to provide comfortable prosthetic sockets and prostheses at scale. Christopher is a multi-disciplinary economist/mathematician with background and qualifications related to economic development, accounting, quality assurance, automation and deep learning. He is the architect of ProsFit's technology and business solutions. Prior to founding ProsFit, Christopher also built valuable experience in private equity, financial analysis and business development consulting.
Jade holds positions as Research Development Specialist within the RIT AMPrint Center and Adjunct Faculty within both the Biomedical Engineering Department and the School of Individualized Studies. She has served as Research & Development Associate and Haiti Project Team Lead for LimbForge, a non-profit organization specializing in increasing access to quality upper limb prostheses for underserved communities throughout the world and has collaborated with Doctors without Borders (MSF) on multiple international low-cost medical device projects involving 3D printing. She has instructed and co-instructed several courses including Medical Device Design and 3D-Technologies for Prosthetic Applications—an interdisciplinary project-based class that leverages 3D-printing, scanning, and CAD to engage students in the many facets of prosthesis design. Jade recently earned a PhD in Mechanical and Industrial Engineering, and her current research centers on finding novel ways to improve the design and safety of printed upper limb prostheses using density-graded lattice structures. She was the recipient of the 2023 Orthotic and Prosthetic Education and Research Foundation (OPERF) fellowship, and her work placed third in the international nTop/EOS Responsible Parts Challenge competition among submissions from 28 colleges and universities across 16 countries. Jade was honored with the Bruce R. James '64 Distinguished Public Service Award for 2023.
Dr. Jorge M. Zuniga received Master of Science degree from the University of Nebraska at Omaha and Ph.D. from the University of Nebraska-Lincoln. Currently, Dr. Zuniga is a faculty at the Department of biomechanics at the University of Nebraska at Omaha (UNO). He is the co-director of the Biomechanical Rehabilitation and Manufacturing Initiative (BRMI) at UNO, a member of The Association of Children's Prosthetic-Orthotic Clinics. Dr. Zuniga main research interests include the development of low-cost 3D printed prostheses, 3D printed anatomical models for surgical planning, and development of new antimicrobial materials for 3D printing.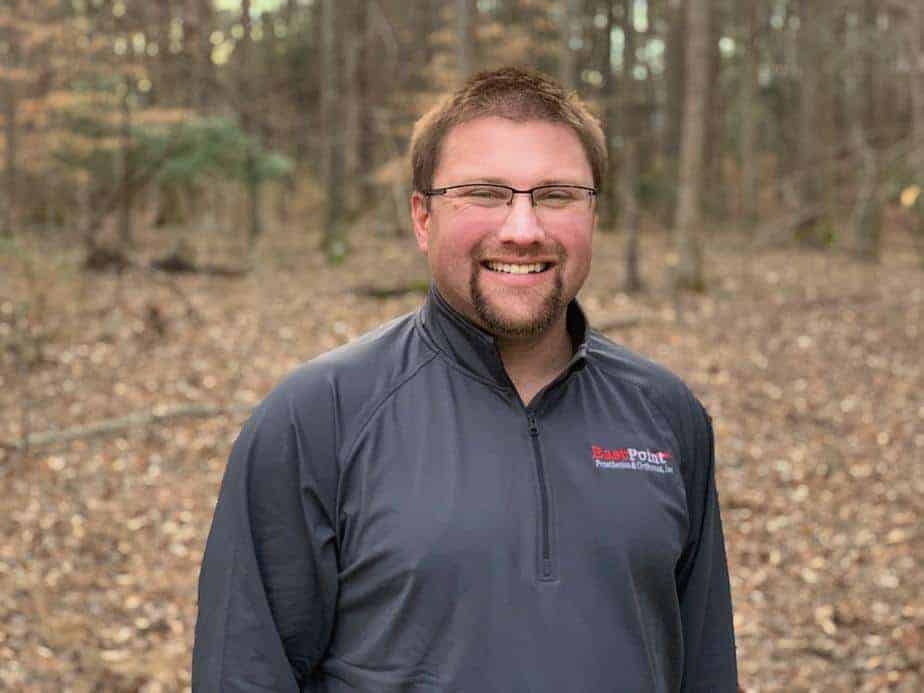 Brent Wright, CP BOC/O, is a prosthetist and orthotist dedicated to transforming patient outcomes through the power of 3D printing technology. Once a skeptic of digital manufacturing, he now can't imagine his professional life without its innovative capabilities.
My name is Jacob Santovsky and I am a Senior Elite Applications Engineer here at GoEngineer. I am the Expert and Senior Elite Applications Engineer in SOLIDWORKS software and have always been interested in designing and how wonderful SOLIDWORKS is at making ideas come to life. I graduated with BSME from Temple University in Philadelphia in 2014 and have worked with 3D printers since college. I worked in several industries before getting hired at GoEngineer to help with SOLIDWORKS and 3D Printing. In 2019 I was asked to join a competition to design a new, purely mechanical prosthetic hand with a team of folks around the country and we won! So we have been refining and developing the new hand for the last few years.
Moderator: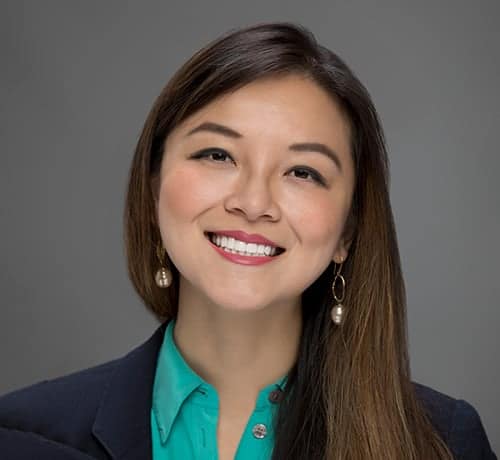 Dr. Jenny Chen is trained as a neuroradiologist, and founder/CEO of 3DHEALS. Her main interests include next-generation education, 3D printing in the healthcare sector, automated biology, and artificial intelligence. She is an angel investor who invests in Pitch3D companies.
Related Links:
3D Printed Orthotics and Prosthetics June 2023 Recording On Demand
3D Printing for Orthopedic Care March 2023 Recording On Demand
3D Printing and Bioprinting Bones April 2023 Recording On Demand
Consider a 3DHEALS Premium Membership and Watch all Recordings for Free!