One of the most exciting missions at 3DHEALS is discovering early-stage startups, meeting the founders, and helping these companies with fundraising through our Pitch3D program. Our goal is to save the founders and selected institutional investors time to meet each other at the right time along the company's journey at zero cost to either side. Since April 20th, 2018, 3DHEALS has hosted numerous online and offline Pitch3D sessions regularly, introducing 30+ startups from all over the world to institutional investors who are interested in healthcare 3D printing, bioprinting, and adjacent fields including AI and cybersecurity (within 3D printing), 3D scanning, VR/AR, 3D Visualization, synthetic materials, and regenerative medicine. In this unique 3DHEALS virtual event, we would like you to meet some of the VCs and angel investors behind the scene and learn more about the medical device and biotechnology investment environment under the current macroeconomy. The format of this event will focus on a moderated panel discussion focusing on the current status, short-term, and longer-term outlook of the institutional investment landscape. The audience is welcome to bring many questions to this rare and unique opportunity and engage live.
Subscribe here to receive event emails.
While this is not a pitch3D event if you are interested in applying to future pitch sessions, here is the link.
Speakers:
Tak joined NEA in 2018 and is currently a Partner on the healthcare team. He focuses on medical device investments.
Prior to NEA, Tak was a Venture Partner at Merieux Development Venture Fund where he led all phases of investment for healthcare startups, including sourcing, diligence and investment approvals. Tak also co-founded Lexington Medical, a commercial-stage medical device startup in the gastrointestinal surgery space. Prior to Merieux and Lexington, Tak was VP of Business Development for the Global Surgical Division at Bausch & Lomb, and was responsible for all business development efforts in the ophthalmic surgical division. Tak has held various corporate and business development leadership roles at Edwards Lifesciences in the Heart Valve Therapy Division and Advanced Medical Optics (acquired by Johnson & Johnson).
Tak received a BS with Honors in Engineering and Applied Science from the California Institute of Technology, an MD from the University of California, Irvine, and an MBA from Harvard Business School.
Tom Gwinn is an Investment Manager at Evonik Venture Capital (EVC) based in Silicon Valley. Tom has been actively involved in the technology community in the valley for over a decade. Prior to joining Evonik, Tom has held roles in venture capital investing, startup patent strategy, and applied physics research — providing a broad set of experiences to draw upon in support of Evonik's investments. Tom has a B.S. in Electrical Engineering from Caltech, an M.S. in Electrical Engineering from Stanford, and a J.D. from Stanford Law School.
Tom is an angel investor in MedTech and a Life Science Advisor to and Director of Deal Flow for Kyto Technology and Life Science (www.kytotech.com). Tom is also an advisor to Medtech Innovator, Silicon Valley Advantage, US Angels, Edge AI and Embedded Vision Alliance, Camdo, InQCel, and Lehigh University's new College of Health. He received his PhD in Electrical Engineering and has a background in technology, entrepreneurship, medical devices, and biochemistry. Tom scouts early-stage investment opportunities for Kyto in MedTech, BioTech, Diagnostics, and Tech. He has executive experience along with technical expertise and business development background with startups, including as CEO of venture-backed Photon Vision Systems, as well as with medium and large size companies including GE Medical. Tom has invested in startups and helped companies raise capital as well as coaching them to set a vision for growth and making connections for them to achieve success. Tom invests in MedTech and Tech directly as an angel investor and as part of Kyto.
Natalie Levy is the Founder of She's Independent, a women-first investment group offering an entirely new way to support women's financial independence and influence through investing and board placements. As a member-led investment group, She's Independent marries empowerment and action, with the ultimate mission of closing the power gap in investing by getting more women on the cap table, in the boardroom, and into positions of influence. Over the next 12 months, She's Independent plans to deploy $1.5M of capital collectively, and has invested in 9 deals since its formation in January 2022. An accomplished engineer turned Wall Street derivatives trader, investor, and advisor, Natalie has over a decade of tech operational experience, a portfolio of 30+ seed through later stage private investments, and has experienced liquidity events across 3 of the first 4 investments in her growth technology portfolio with an average return >20X. Natalie resides in Boulder, CO with her loving rescue pup Beans and is passionate about gender equity and mental health awareness.
Jimmy is a Co-Founder & Managing Director of Eos BioInnovation, a new venture that incubates projects and invests in early-stage startups in the Regenerative Medicine field originating from top academic and research institutions.

Prior to Eos, Jimmy was a Managing Director/Senior Partner in the San Francisco office of WI Harper, bringing over 25+ years of technology/healthcare and venture capital experience. While at WI Harper, he had been the leader of the healthcare team investing in the medical device, healthcare services and biotech/life science sectors. Jimmy was a Board Director of DeepBiome Therapeutics, Panorama Medicine, Kindstar Globalgene Technology, China Diagnostics Medical Corporation (Chemclin), StemCyte Inc., and Circle Pharma.

Before joining WI Harper, Jimmy co-founded and was a General Partner of iD Ventures (Acer Technology Ventures), with key investments that included iRobot Corporation, Harmonix Music, Monolithic Power Systems, and Fortinet.

Jimmy earned a BA from Yale College, an MBA from Harvard Business School and a JD from UC Berkeley School of Law. He serves on the University of Florida College of Engineering West Coast Advisory Board, and he is a member of the advisory board of Elm Street Ventures and is Co-Chair of the Investment Committee for the National Foundation for Cancer Research AIM-HI Accelerator Fund (Women's Venture Competition).
Arno Held is Managing Partner of AM Ventures and specializes on the firm's ecosystem, as well as its global footprint and organizational growth. He started AM Ventures together with Johann Oberhofer in 2014. In total, Arno has more than 23 years of experience in industrial laser and manufacturing technologies and spent more than half of this time in the world of industrial 3D printing.

Since founding AM Ventures, Arno has been instrumental in building the AM Ventures team that has scouted more than 2,500 3D printing startups all over the world, conducted more than 35 rounds, built a €100m VC fund and today holds a portfolio of 17+ shareholdings in 6 countries on 3 continents.

Arno holds a diploma degree in industrial engineering and management from the University of Applied Sciences Karlsruhe (Germany) as well as an international executive MBA from the University of St. Gallen (Switzerland). Arno completed his studies in Shanghai, China and Cape Town, South Africa.
Moderator: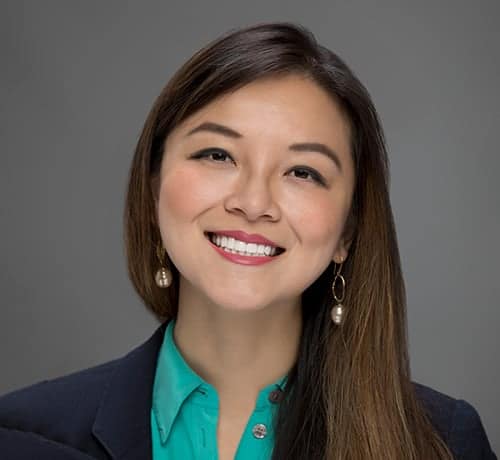 Dr. Jenny Chen is trained as a neuroradiologist, and founder/CEO of 3DHEALS. Her main interests include next-generation education, 3D printing in the healthcare sector, automated biology, and artificial intelligence. She is an angel investor who invests in Pitch3D companies.