Check back soon for precise event timing!
Apply to speak or sponsor the event: info@3dheals.com
Subscribe here to receive event emails.
Speakers:
After his masters in biomedical engineering and his PhD in biomaterials, Erik started his career in medical 3D printing as Product Specialist for Mimics (medical image processing software) at Materialise in 2007. In 2010 he spent one year in Kuala Lumpur, Malaysia for Materialise to build the sales and support team for APAC. Back in Materialise Headquarters in Belgium, he assumed the role of Marketing Manager for the Mimics Innovation Suite. In 2012, Erik joined the startup Xilloc as its Chief Operations Officer. Xilloc designs and manufactures custom-made medical devices and was a pioneer in using 3D printing for implants (we made the world's first complete 3D printed titanium mandible). In his role as COO, Erik was mainly responsible for sales, marketing and quality management and he built a QMS for ISO 13485 from scratch and got it certified. After nearly a decade, in 2021 he decided to take the plunge and start his own company QasE3D (pronounced as Case-three-dee) as a consultant for Quality Management and 3D printing. He currently helps medical device companies and PoC facilities to implement a digital QMS for ISO 13485 and acts as an agent for several companies with innovative 3D technology to help surgeons.
Moderator: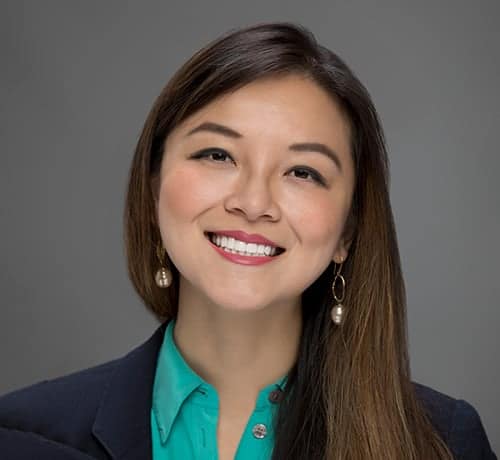 Dr. Jenny Chen is trained as a neuroradiologist, and founder/CEO of 3DHEALS. Her main interests include next-generation education, 3D printing in the healthcare sector, automated biology, and artificial intelligence. She is an angel investor who invests in Pitch3D companies.
Sponsor: