Dr. Albert Kwon, M.D. received his undergraduate degree in biology from MIT and medical degree from Harvard Medical School in Boston, MA. He then completed his dual, combined residency training in general pediatrics and general anesthesiology at Boston Children's Hospital and Brigham and Women's Hospital. He has been selected as a Pain Medicine Fellow at Stanford University for 2019. Dr. Kwon has authored and co-authored many peer-reviewed scientific and medical publications spanning stem cell biology, tissue engineering, neuroscience, and anesthesiology. Dr. Kwon is also a Co-Founder and CEO of AUGMENTx, a Boston-based digital therapeutics startup that is bridging the gaps in rehabilitation medicine in stroke and chronic pain patients.
AUGMENTx utilizes augmented reality to bridge the gaps in the rehab medicine sector by offering
affordable, subscription-based, digital platform to receive therapy at home with standardized protocols and data
driven methods personalized to the user's recovery. The team's vision is to clinically validate a digitized stroke and
chronic pain rehab platform and then broaden our indications to orthopedic injury rehab programs.

An orthopedic surgeon, Dr. Blaine Warkentine has worked in the health, orthopedics and aging industries. His accomplishments include a $100m vertical for Brainlab in orthopedics, and building value for five start-ups through his clinical research and development, accelerating them to their IPOs and acquisitions.
Dr. Warkentine advocates for improving health value by providing consumers with better tools to control their health and wellness. He, believes that the Internet of Things, artificial intelligence, mobile, incentive structures and smart cities are the cornerstones of successful 21st-century communities.
AutonomousID has utilized a 3D printed insole laden with some 1047 sensors per insole, enabling the foot to become a biometric signature similar to a fingerprint.
We are able to solve an age old challenge regarding identity through
measurement of things like activity, gait, stride length and more, thereby making
your ID, autonomous and real-time as the user operates throughout their day.
This data is valuable across a number of health, athletic, military and work-safety
related environments and fully provisioned by a state of the art AI based
blockchain digital infrastructure.
Quantitative Radiology Solutions
Presenter: Mr. Joe Camaratta

Joe specializes in medical technology innovation and commercialization, taking products from concept to clinical adoption. He is President and CEO of Quantitative Radiology Solutions, an early stage healthcare IT company that helps physicians make optimal treatment decisions by quantifying medical images. Quantitative Radiology Solutions is a Penn UPstart company that recently received an NSF STTR Phase I grant for development of its technology in radiation therapy planning. Joe built businesses for GE Healthcare and Siemens Healthcare, and started MedTech Playbook to help medical technology companies adapt to changes in procurement and adoption of innovative technologies that impact patient care.
Joe holds a Master of Science degree in Computer Science from Rutgers University and a Bachelor of Science degree in Computer Science from Drexel University. He is a Committee Member for the American Heart Association's Science and Technology Accelerator, and supports the University Science Center QED Program. He was previously a Partner with Novatorium, a business incubator and provider of venture capital to companies in the health and wellness sector.
Quantitative Radiology Solutions (QRS) offers advanced body-wide quantification of medical images for applications in radiology, radiation oncology, and medical oncology. Its unique Automatic Anatomy Recognition (AAR) software supports recognition and delineation of anatomical objects and diseased tissue in multiple body regions in MRI, CT, and PET/CT images.

President and CTO of Caboma Inc, Jonathan is the visionary that pushes Caboma towards a single goal: Creating the tools that will enable mass customization to finally be a part of our lives. He is deeply involved in gathering market requirements, the day-to-day management, as well as setting up research consortium and partnerships.
No problem is too big or too complex for Jonathan, as he sustains a practical and customer centric view of product development which he acquired during his superior cycle studies in innovation management. His highly theoretical background in engineering physics allows him to distill problems back to their most basic expression, classify them by priorities and tackle them step by step.
Jonathan is also the co-inventor of a pending patent of a magnetic separation process, as well as founded many initiatives which have received national recognition. His passion for digital fabrication and mass customization traces back to when he built his first 3D printer in 2009.
Caboma provides cutting-edge digital solutions to forward thinking cies seeking competitive advantage through mass customization.
Their main product is a digital platform called SpecifX that allows to instantly customize a 3D model from a scan. For example, SpecifX can take scans of patients' foot and automatically and instantly create a foot insole that will conform perfectly to the shape of the foot and be adapted to the biomechanics of the patients. The custom digital models of the insole can then be sent to a 3D printer for manufacturing.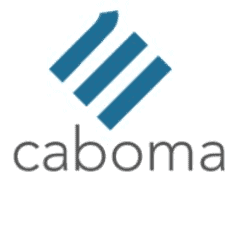 Matthew Pearlson is a research specialist in the Department of Aeronautics and Astronautics Engineering at MIT.
A chemical engineer and software developer by training, he is an expert in alternative fuels and renewable energy systems.
For the last two years, his "side hustle" has been developing the Foam Printing Project.
Today, Matthew will tell you how a new spin on a 30-year-old 3D printing technique may reduce material cost and weight by up to 75% in the near future.
Foam Printing Project seeks to unlock the additive manufacturing of low-density UV curable resins to produce light-weight structures. This technology can be used in multiple industries to gain up to 75% weight reductions while still maintaining the durability, resiliency, and strength of traditional additive manufacturing at a quarter of the price.

Co-Founder and CEO: Jose's first venture was Dotacle Technologies, where Jose conducted a field trial of ultra-low-cost spectacles with over 300 participants in Western Kenya in partnership with MGH, Mass Eye and Ear and African Institute for Health Transformation. As the CEO, Jose is leading all the aspects of Z Imaging's strategy and business development.
Z Imaging is developing high-precision augmented reality (AR) tools to help surgeons operate safer and faster. Z Imaging's AR toolkit allows surgeons to register 3D medical images on their patients, as well as to track medical instruments and overlay blueprints for procedures, allowing surgeons to utilize medical imaging during image-guided procedures more intuitively and effectively. The software package runs on commodity hardware, and performs image registration using a marker-based or 'marker-less' system, achieving sub-millimeter registration accuracy. Z Imaging is currently developing a standalone medical device focused on dental implant surgeries, and an SDK to license to other companies.
---