Dentistry seems to be the potential breakthrough industry to manifest many 3D printing enthusiasts' dream of mass customization, point of care delivery, and local manufacturing hub for dental professionals, reducing inefficiency and costs. Over the past several years, 3DHEALS has invited many different stakeholders to share their experiences, ranging from material innovation, software development, to new clinical workflows. Applications ranging from surgical guides, implants, dentures, night guards are among the new applications gaining increasing attention either in the startup world or the industry at large, in addition to the existing billion dollar market of dental aligners. The collective thought is that 3D printing can do more and more in parallel to the maturation of technologies. In this 90 minute webinar, we invite experts with unique perspectives about the current status and near future of dental 3D printing, including international clinicians, startup founders, and industry veterans.
This event also serves to network freely and to connect Pitch3D start-ups and investors during the breakout session, you can apply here. The on-demand recording will also be available here after the event.
Check back soon for precise event timing!
Apply to speak or sponsor the event: info@3dheals.com
Subscribe here to receive event emails.
Speakers:
Gordon Lai
Dr. Gordon Lai received his DDS degree from University of California School of Dentistry in 2006 and subsequently completed a one year GPR at the VA Palo Alto. While serving as the associate dental director at a community clinic in the SF Bay Area for 10 years, he was also active in mentoring residents for the UCSF/NYU Langone AEGD residency program. He subsequently completed his endodontics specialty training at University of Pacific Arthur A. Dugoni School of Dentistry in 2020 and is currently teaching part time as an assistant professor at UOP as well as working in private practice. One of his main areas of research interest is finding innovative ways to incorporate 3D printing, Virtual Reality, and Augmented Reality into clinical practice as well as educating dental students.
Nabeel Cajee is a dentist and thought leader in 3D printing in dentistry. He is the Dental Ambassador of 3DHEALS, a healthcare 3D printing innovation platform. During the early days of the COVID19 shut down, he spearheaded the PRINTtoPROTECT Coalition, a group of digital makers who produced 10,000 face shields for frontline healthcare workers in Central California. Nabeel maintains a private practice in Manteca, CA where he focuses on implant and complex dentistry. He envisions a world where clinicians use 3D digital imaging & fabrication to create better and more accessible patient treatment. IG: @drcajee
Founder of Innov3D
PhD at the School of Dentistry – Univ. of Sao Paulo (FOUSP)
Fellowship in TMD and Orofacial Pain at the University of Kentucky – USA
Member of the Center for Occlusion, TMD and Orofacial Pain, Department of Prosthesis, FOUSP
Professor at CRAI – FOUSP – "3D Printing in Dentistry"
Founding member of the Brazilian Society of Digital Dentistry
Researcher in the field of additives manufacturing (3D printing) at FOUSP
São Paulo community manager of the 3DHeals organization – "Dental 3D Meetup" study group organizer
Latin America Chair of the organization "Women in 3D Printing"
Publication of articles on the topic of additive manufacturing in dentistry
Ron Ellenbogen is the Director of Dental Products at Stratasys. In the 3D printing industry for the past 8.5 years, Ron led product management for several key dental products such as the J5 DentaJet, Origin One Dental and J700/J720 Dental. Before entering the dental segment, Ron led high end PolyJet printers such as the J750, the first full color resin printer. Before joining Stratasys Ron was a product manager at PrimeSense, the company behind the XBox Kinect until PrimeSense was acquired by Apple. Before that Ron was a product marketing manager and strategic marketing manager at Orbotech, a leader in capital equipment for the electronics industry. Ron has a B.Sc. in Computer Science from the Technion, Israel Institute of Technology, M.Sc. in Computer Science for Tel Aviv University and MBA from INSEAD. He was a Captain in the Israeli Air-Force where he served as a SW development group manager.
Moderator: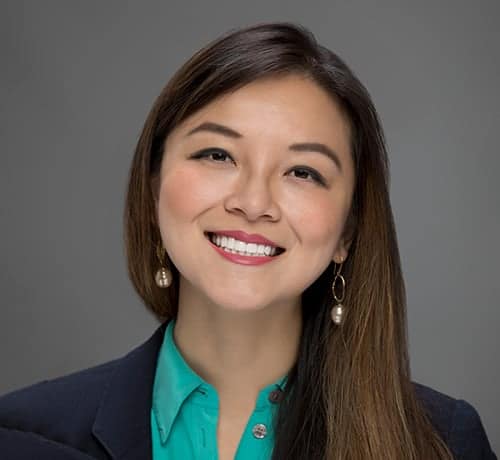 Dr. Jenny Chen is trained as a neuroradiologist, founder/CEO of 3DHEALS. Her main interests include next generation education, 3D printing in the healthcare sector, automated biology, artificial intelligence. She is an angel investor who invests in Pitch3D companies.