Annual Healthcare 3D Printing Forum hosted by 3DHEALS & NAMIC focusing on innovations and applications, especially in Singapore. Featuring local and global thought leaders presenting and discussing advancement in healthcare 3D Printing solutions and applications. Engage with clinicians and industry professionals who are embracing Additive Manufacturing technologies to innovate patient and healthcare.
Date/Time:
9:00 AM-12:00PM Singapore Time (GMT+08)
6:30 PM-9:00PM San Francisco Time ( GMT-07)
Agenda:
Time
Programme
Speaker
Intro by MC /Community Manager 3D Heals
Mahendran Reddy
9.30 am
Welcome by NAMIC MD
Dr Ho Chaw Sing
Managing Director, NAMIC
9.40
Snapshot of the Global Medical 3D Printing Landscape
Dr Jenny Chen
3DHEALS Founder, CEO
9.50
3DP Applications In Orthopaedics, Capabilities And Facilities Of AM.NUS In Accelerating Adoption
Dr Gavin O' Neill
Consultant, National University Hospital
10.00
Responding to the Global Pandemic : 3D Printed Swabs
Dr David Allen
Associate Vice President (Health Innovation and Translation), National University Singapore Associate Professor, Yong Loo Lin School of Medicine, NUSSenior Consultant, Division of Infectious Disease, Department of Medicine, National University Hospital
10.10
Personalised Sterilizable Guides At Point Of Care For Maxillofacial And Orthopaedics
Dr Jonathan Morris
Radiologist Mayo Clinic
10.20
New Development In Paediatric Care Leveraging On Potential Of 3D Printing
Dr Chen Ching Kit
Assistant Professor of Paediatrics, Yong Loo Lin School of Medicine, NUS.
10.30
3D printing Applications at the Radiology Unit : Beyond validation of anatomical accuracy
Dr Too Chow Wei
Consultant Interventional Radiologist, Department of Vascular and Interventional Radiology Singapore General Hospital
10.40
TBD
TBD
10.50
Development of Marking Breast Oncoplastic Breast Simulator (MBOSS) using 3D printing technology for surgical education
Dr Lim Geok Hoon
Senior Consultant at the Breast Department, KK Women's and Children's Hospital
11.00
How to overcome the Regulatory Process in Certifying 3D Printed Medical Devices – A Case Study
Dr. Lim Jing
CTO, Osteopore International
11.10
Foundry Concept of Producing 3D Printed Implants
Dr Alan Dang , Department of Orthopaedics , University of California San FranciscoPrinterprezz
11.20
3DPrinting in Medicines, the present and future
Prof Paul Ho Chi Lui, Professor, Department of Pharmacy, Faculty of Science, National University of Singapore
11.30
Advancement In Skin 3D Printing
Mr Tan Ming Jie, COO, Denova Sciences
11.40
Speakers Forum and Discussion with AudienceQ& A
Moderator : Dr Jenny Chen/ Mahendran Reddy
12.00pm
Wrap up / Virtual Group Photo Taking of Speakers
Mahendran Reddy
Speakers:
Dr. Jenny Chen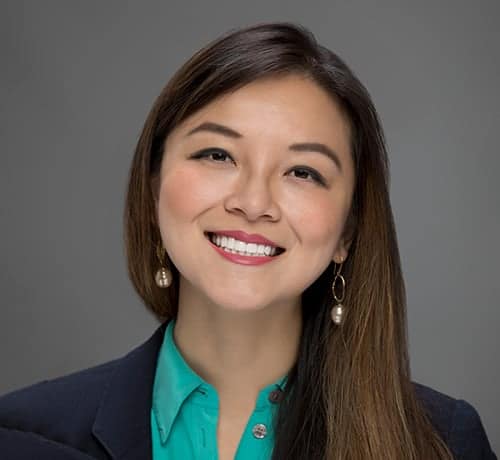 Jenny Chen, MD, is currently the Founder and CEO of 3DHEALS, a company focusing on education and industrial research in the space of bioprinting, regenerative medicine, healthcare applications using 3D printing. She is trained as a neuroradiologist, Dr. Chen holds degrees in both medicine and radiology from the David Geffen School of Medicine at UCLA and completed fellowship training in neuroradiology at Harvard Medical School. She currently serves as Adjunct Clinical Faculty in neuroradiology at Stanford University Medical Center. With a focus on health technology, Dr. Chen also serves as a startup Mentor to IndieBio EU and French Tech Hub, tech accelerators that help IT and life science companies launch and expand their product offerings, identify customers, and manage operations. Her interests lie in the applications of emerging technologies (especially in the field of 3D printing and bioprinting), automated biology, and has a vision of decentralized and personalized healthcare delivery system for our near future.
Dr. Too Chow Wei
Too Chow Wei graduated from the Faculty of Medicine, National University of Singapore in 2003. He subsequently trained in various hospitals in Singapore in the Diagnostic Radiology training program and attained specialisation accreditation in 2012. He is currently a senior consultant at the Department of Vascular and Interventional Radiology and Director of Interventional Services. He has keen interest in the realm of Interventional Oncology and palliation, with experience in the ablation of liver, lung, kidney and bone tumours.
Dr. Lim Geok Hoon
Dr Lim Geok Hoon is a Senior Consultant at Breast Department, KK Women's and Children's Hospital and Clinical Associate Professor with Duke-NUS Medical School. She is an oncoplastic breast surgeon and believes that a good cosmetic breast result is as paramount as a safe oncological outcome. She has several publications with most of her works focusing specifically on the surgical oncoplastic techniques most applicable to Asian women. She founded the Singapore Breast Oncoplastic Surgery Symposium (SBOSS) in 2015 to increase the regional awareness of oncoplastic breast surgery. She pioneered the minimal scar mastectomy technique and is also the inventor of the world's first virtual breast oncoplastic surgery simulator (VBOSS) used for the training of oncoplastic surgery.
Dr. Gavin O'Neill
Dr Gavin O'Neill is a senior consultant at the Division of Musculoskeletal Trauma/Division of Hip & Knee Surgery, Department of Orthopaedic Surgery, National University Hospital (NUH). He is also a Thrust Lead in NUS Centre for Additive Manufacturing (AM.NUS).
He specializes in all aspects of musculoskeletal trauma with a particular interest in complex peri-articular trauma, peri-prosthetic fractures and pelvic and acetabular trauma. He has significant experience in computer assisted surgery, sports surgery and hip arthroscopy.
He is committed to the ongoing education of pre and postgraduate students at NUHS and is a core faculty member.
Dr. Chen Ching Kit
Dr Chen Ching Kit is a Senior Consultant at the Division of Paediatric Cardiology, Department of Paediatrics, Khoo Teck Puat – National University Children's Medical Institute, National University Hospital. He is also a Co-Thrust Lead in NUS Centre for Additive Manufacturing (AM.NUS).
His clinical expertise covers congenital heart disease, foetal cardiology, cardiomyopathy and heart failure, and the use of 3D printing of heart models for surgical planning; while research areas of interest and experience include echocardiography in cardiomyopathy and congenital heart disease, exercise echocardiography, and foetal cardiovascular flow dynamics. His current areas of active research also include epigenetic mechanisms of anthracycline-induced cardiotoxicity in paediatric animal models, and the study of epigenetic memory in the heart.
Dr. Paul Ho
Prof Paul Ho is currently a Professor in Faculty of Science, Pharmacy Department, National University of Singapore. He is also a Thrust Lead in NUS Centre for Additive Manufacturing (AM.NUS), contributing to 3D printing for pharmaceutical application. His current research interests are on pharmacokinetics and formulations of CNS medicines. Dr Ho has published over 170 scientific research articles, and 4 chapters in books distributed by Elsevier and Wiley respectively, and 1 MCQ book by Pharmaceutical Press (London) in his field of study. He has been on the editorial boards of the Journal of Chromatography B, Journal of Alzheimer Disease and Therapeutic Delivery. He has also been external reviewer of research proposals of granting agencies in Asia and Europe, consultant to some international and regional pharmaceutical companies; and external reviewer for the Health Sciences Authority, Singapore. In 2011, he was awarded the mentor of the outstanding graduate student research award in pharmaceutical technologies by the American Association of Pharmaceutical Scientists in Washington DC, and in the same year the outstanding scientist award by the Faculty of Science, National University of Singapore. Professor Ho is also the honorary professor of Xi'an Jiaotong University.
Tan Ming Jie
He co-found and assumed the role of Chief Scientific Officer at DeNova Sciences in 2014. He is passionate in bridging the Gaps in the personal care industry after the bans of animal testing for cosmetic by directing DeNova to provide alternative methods that is more accurate and high reproducibility. He is a serial entrepreneur that accept challenges in a bid to transform them to business opportunities. He nurtures and create an environment to encourage learning and personal growth. Learning is continuous and never ending.
Dr Lim Jing
Dr. Lim holds a PhD from Nanyang Technological University, Singapore. Prior to joining Osteopore, Dr. Lim conducted research on biomaterials for tissue engineering and regenerative medicine, and developed material fabrication platforms. Dr. Lim published 14 articles in internationally peer-reviewed journals in that time. Dr. Lim joined Osteopore in December 2014, and has led Osteopore to important regulatory and quality milestones. In addition, Dr. Lim led the expansion of product and therapy portfolio, and contributed to the improvement in manufacturing efficiency
A/Prof. David Allen
A/Prof Allen was raised in West Texas. Following an undergraduate education at Rice University, he graduated with honours from Southwestern Medical School in Dallas, and then completed his Internal Medicine residency and Infectious Diseases fellowship in New York Hospital/Cornell University Medical Center in New York City. David was a faculty member at Cornell when he was recruited to Singapore to establish the Infectious Disease training program. David was the first Head, Department of Infectious Diseases, Communicable Disease Centre. A/Prof Allen has been a Fellow of the Academy of Medicine, Singapore and a Member of the Singapore Medical Association for more than 25 years. He is Associate Professor of Medicine at the Yong Loo Lin School of Medicine and Associate Vice President (Health Innovation and Translation) in National University of Singapore.
Dr. Jonathan Morris
Dr. Morris is a Consultant in the Department of Radiology at the Mayo Clinic. He received his MD at Howard University College of Medicine, completed an internship at Washington Hospital Center, a research fellowship at National Institutes of Health, and his radiology and neuroradiology fellowships at Mayo Clinic. He's a board certified Radiologist, CAQ Neuroradiologist and Director of the 3D Printing Anatomic Modeling Lab at the Mayo Clinic. His special interests are the use of 3D printing for preoperative planning and custom surgical guides. Clinically, he focuses on minimally invasive thermal ablation of tumors in the neuroaxis.
Dr. Alan Dang
Alan is co-founder of PrinterPrezz, the first medifacturing™ company in the world, dedicated to helping create more ideas for medical devices and deliver them to market in less time. Additionally, Alan is a board-certified orthopaedic spine surgeon-innovator-scientist. His expertise and interests include clinical applications of 3D printing, computational surgery (finite element analysis) and optimizing conditions for spine fusion and bone healing.
He has additional expertise as a brand consultant and have been an internationally-published computer and consumer technology analyst.
Dr Ho Chaw Sing
Chaw Sing Ho is the co-founding Managing Director of NAMIC (National Additive Manufacturing Innovation Cluster), a Singapore government initiative to catalyze innovation and scale industrial adoption of additive manufacturing technologies. By focusing on industrial applications and translational R&D, together with commercial strategies to co-create innovative products and services, the national initiative aims to position Singapore as one of the leading digital manufacturing hubs in the era of digitalization and smart factories. Since its inception two years ago, NAMIC has raised more than $24 million in public-private funding to support various AM initiatives across industry verticals.
Prior to NAMIC, he oversaw IP Innovation Strategic Partnerships at HP Singapore. Before that, he was the global head of manufacturing supply chain operations and product innovation for the consumer inkjet supplies business in HP. Chaw Sing started his career in the semiconductor industry with Chartered Semiconductor and Globalfoundries, where he undertook various leadership and customer-facing roles in technology development and engineering operations.
Chaw Sing holds a doctorate in Electrical and Computer Engineering and a Bachelor's (honors) degree in Electrical Engineering majoring in Microelectronics from the National University of Singapore (NUS). He is an avid inventor with several US/international patents. An advocate for 3D Printing and its role in the new economy, he has spoken in various forums and workshops. He mentors a number of start-ups in the digital and healthcare space. He sits on a number of advisory and expert committees and is an appointed mentor under the GE Digital ASEAN Startup and Partner Program. He is personally interested in nurturing deep tech start-ups, as well as advancing STEM education and engineering as a profession. In his free time, he enjoys sports, movies, reading, and spending time with his family.
Mahendran Reddy
Mahendran Reddy is a highly driven professional with 20 years of international professional experience in the creative industries in both the private and public sectors.
As a trained architect and a media personality, he has held key strategic appointments in driving innovation and initiatives in the civil service, notably the establishment of the National Design Centre in Singapore.
At UCT, he has driven the adoption of Additive Manufacturing in its fledgling form in South East Asia mainly in the consumer segment of the business.
At NAMIC, he is actively involved in the adoption of Additive Manufacturing in the Industries by initiating collaborative research projects with Industry and Institutes of Higher Learning.
He brings with him an in-depth knowledge in management, government processes and procurement, design thinking skills and excellent interpersonal and professional competencies.