3DHeals Melbourne is returning in 2021 to highlight local collaborative innovations in health care 3D technologies and to provide a virtual platform to foster crosstalk between clinicians, academia, and industry. The focus for this event will be on the real-world applications of biomedical engineering as we will hear from leading experts in the fields of 3D printing, 3D modeling/digital design, medical devices, and implants, followed by a discussion panel to breakdown similar challenges that lie ahead and how best to synergize research and development efforts moving forward.
3DHeals Melbourne welcomes all who are interested to learn more of the latest developments, practical applications, and future explorations of these exciting 3D medical technologies and how they can help shape the future of patient care.
Organizer: William Harley
Event Sponsors:
Date/Time:
January 29, 2021
10:00 AM – 12:30 PM (AEDT) (GMT+11)
January 28, 2021
3:00 PM – 4:30 PM PST (San Francisco Time)
6:00 PM – 7:30 PM EST (New York Time)
Speaker and Agenda:
3DHeals introduction – Overview of what we're all about and aims for the virtual event to stay connected
10:00 – 10:05 AM (AEDT) (GMT+11)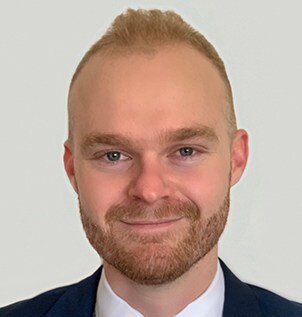 William Harley graduated with honors in medical biotechnology from the University of New South Wales. Currently, he is undertaking a Ph.D. at the University of Melbourne in acoustophoretic bioprinting. Stemming from his research experience in biomaterials, stem cells, and nanofabrication, he is driven by the clinical translation of personalized regenerative medicine. He is passionate about the innovation of 3D printing in healthcare and is determined to orchestrate a series of 3D HEALS events to engage in the Australian community.
3D printed anatomically accurate, fully operable medical devices with pathologies
Mark Roe ( Managing Director of Fusetec), along with his business partner John Budgen founded Fusetec in April 2017, the business had a somewhat unconventional beginning. "When I was introduced to advanced manufacturing, the theory behind Industry 4.0 was compelling. I could really see a future in it," said Roe. Once back in Australia, Mark considered the three major manufacturing industries in South Australia: aerospace, defense, and medical. He quickly landed on medical. "By opting to work in the medical industry, we could develop our own IP, with global applications." It was then that he started canvassing medical professionals and academia to pinpoint that all-elusive problem to solve. The three most commonly cited issues were a lack of cutting guides, medical implants, and patient-specific models. However, he was not keen to pursue a business model based on personalized manufacturing. Mark leads the management team and passionately drives our Research & Development team, collaborating with Universities, Medical professionals, and Government entities worldwide.
ARC Training Centre for Medical Implant Technologies: Building Multidisciplinary Teams and Projects
Professor in the Department of Mechanical Engineering at University of Melbourne/Director of ARC CMIT
Prof. Peter Lee obtained his BEng in Mechanical Engineering (1st Class Hons. 1991) and PhD (1996) in Bioengineering from the University of Strathclyde, UK, and continued his post-doc in the same university from 1996–1998.
Professor Peter Lee is the Director of the Australian Research Council (ARC) Training Centre for Medical Implant Technologies and the Chief Investigator in the ARC Training Centre for Personalised Therapeutic Technologies. As Director of the ARC Training Centre for Medical Implant Technologies, he leads the largest industry-university-hospital partnership in Australia focusing on orthopaedic and maxillofacial implants to train a new generation of interdisciplinary engineers in biomechanics, materials and manufacturing for the orthopaedic and maxillofacial implant industry. He joined the University of Melbourne, Australia, as a Senior Lecturer in 2008, and was promoted to an Associate Professor in 2011 and a Professor in 2015. Since then he has held several leadership positions including Deputy Head and Acting Head of Department of Mechanical Engineering, and currently as the Deputy Head (Research) of Department of Biomedical Engineering and leads the Cell and Tissue Biomechanics Laboratory in Engineering, where his research aims to better understand the behaviour of biological cells and tissues under mechanical forces. He has authored more than 140 publications in journals, conference proceedings and books. He is a regular reviewer for journals and grant bodies and currently the Deputy Editor for Journal of Orthopaedic Surgery and Research (Springer Nature), and Associate Editor for Frontiers in Pharmacology (Translational Pharmacology).
3D printing diamond implants
Associate Dean of Higher Degrees by Research/ and Associate Professor within the School of Electrical and Biomedical Engineering at RMIT
Kate Fox is an Associate Professor in the School of Electrical and Biomedical Engineering. Kate is a biomedical engineer with significant experience and expertise in coatings and implant fabrication for orthopedic applications. Prior to joining RMIT, she was part of the Bionic Eye Project working to develop a high acuity diamond electrode capable of electrically stimulating retinal tissue. She is a reformed patent attorney and can advise on the patentability of research. Kate is committed to the real-world application of biomedical engineering and was shortlisted for the AFR 2018 Emerging Leader in Higher Education Award. Kate is experienced in working in highly complex, transdisciplinary projects, coordinating research teams, and providing the surgical integration necessary to transition an engineered product into a surgically feasible product. She has successfully attained over A$6M direct and in-kind funding. Kate is CI in the ARC ITTC in Additive Biomanufacturing and a 2019-2020 Superstar of STEM.
Hand-held confocal laser endomicroscopy
Applications and Customer Support Manager
Optiscan Pty Ltd
The talk will discuss endomicroscopy and the basics of Optiscan's handheld fibre-optic confocal microscope. Dr. Bussau will demonstrate the Optiscan FIVE2 (Viewnvivo) handheld confocal imaging system and will discuss the potential for use of confocal endomicroscopy to image tissue structure in vivo. Dr Bussau did his post-doctorate research on confocal laser fiber optic imaging and has 25 years of experience with the technology.
AI-aided Multiscale Digital Design and Fabrication of bio-medical devices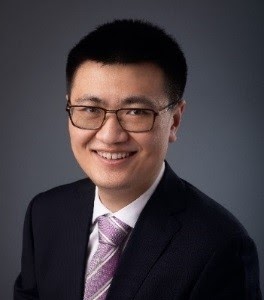 Joint lecturer in the Department of Mechanical and Aerospace Engineering and the Department of Materials Science and Engineering Monash University
Website: https://sites.google.com/monash.edu/i-dmdlab
Dr. Yunlong Tang joined the Faculty of Engineering at Monash University in Feb 2020. Currently, he is a lecturer jointly appointed by the Department of Mechanical and Aerospace Engineering and the Department of Materials Science and Engineering. His major research interests are in the general field of design and manufacturing, including smart manufacturing, additive manufacturing, and its related design methods, sustainable design and manufacturing, AI-aided design, CAD/CAM, design and fabrication of lattice or cellular materials. Yunlong has over nine years of international R&D experience, participating in several national research and industrial projects from China, Canada, Europe, and Singapore. He obtained his Ph.D. degree from McGill University, Canada in 2017, M.Sc. degree from Beijing University of Aeronautics and Astronautics, China in 2013, B.Sc. degree from Harbin Institute of Technology in 2010. Before he coming to Monash, he did one and half year Post-Doc research at Singapore University of Technology and Design and was working on the next generation of CAD software for AM. He is a leading developer of an open-source lattice structure design and optimization software called INTRALATTICE PRO which has been downloaded more than ten thousand times by now.
TAM C. NGUYEN
Associate Professor and Deputy Director of Research at St Vincent's Hospital Melbourne
Associate Professor Tam Nguyen has over 20 years of working in the healthcare, health & medical research environment including tertiary teaching hospitals and research institute across Australia.
Tam is the Deputy Director of Research at St Vincent's Hospital Melbourne, one of the largest tertiary teaching and research hospitals in Melbourne – responsible for the organisation's research strategy, research ethics and governance, clinical trials, research innovation and development.
Tam serves as non-executive director and advises several medtech and health tech start-ups on clinical and commercialisation strategy. He is a regular invited speaker on a broad range of topics at national and international conferences. He holds academic appointment with Melbourne University's Medical School and Monash University's Medical School – two of the world top 30 (and APAC top 5) medical schools.
Now on Demand:
Related Links:
Bioprinting for Tissue Engineering and Regenerative Medicine in Australia: 2020 Workshop Highlights
Australian Regulatory Updates for 3D Printed Medical Devices and Implants
3D Med 19 Conference (Australia) Recap
3D Printing in Veterinary Practice