A picture is worth a thousand words. This a recording of our recent IG live session. We had the pleasure to interview Dr. Mayra Vasques, founder of Innov3D. She is also an educator and a passionate technologist for the adoption of dental 3D printing. In this episode, we focused on an application that inspired her journey: a 3D-printed nightguard. This was also relevant to her Ph.D. thesis. We also answered live audience questions, including how the adoption of 3D printing differs between small and large dental labs. Dr. Vasques reveals some facts not commonly known to the public.
Guest Speaker Bio:
Dr. Mayra Vasques is the founder of iNNOV3D an EdTech company focused on supporting and training teachers and universities in Healthcare for the innovative and efficient use of 3D Technologies. The company was founded based on the belief that the best innovative solutions in healthcare will emerge from professionals that are raised familiar with technology and for this, the institutions must be prepared for these professionals.
She started in the additive manufacturing field in 2015, during her PhD Fellow at School of Dentistry at the University of Sao Paulo, where she led a project in additive manufacturing for the development of occlusal splints for patients with orofacial pain. Since then she has been involved in several AM research projects and as panelist in conferences.
She is deeply involved in creating a positive and more accessible local ecosystem in Brazil for digital technology and AM, working for local community building associated with international organizations such as "Women in 3D Printing" and "3DHeals".

Host: Jenny Chen, M.D.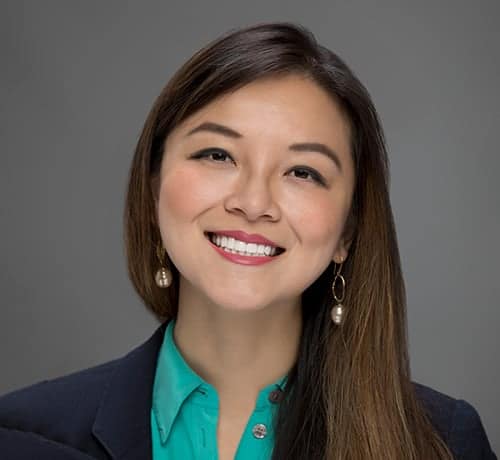 3DHEALS Founder/CEO

Jenny Chen, MD, is currently the Founder and CEO of 3DHEALS, a company focusing on education and industrial research in the space of bioprinting, regenerative medicine, healthcare applications using 3D printing. With a focus on emerging healthcare technology, Jenny invests in and mentors relevant startups, especially companies pitching through Pitch3D. She believes a more decentralized and personalized healthcare delivery system will better our future.
About 3DHEALS IG Live

Over the past 12 months, our IG account has grown significantly, both in content and functionalities. We aim to use this platform to give all innovators an equal playground. Good works will be discovered and highlighted continuously. In addition, we aim to make our IG a window for inspiration. We want people to be able to find futuristic art and design concepts as well as life-changing applications. Every 3DHEALS Instagram post is also directly reflected on our landing page.
Every Thursday (SF, Pacific Time), we will host IG Live interviews with the Instagram influencers we admire to have formal and informal conversations.
We want to bring these amazing people behind the beautiful images into the spotlight. We will invite them to discuss their works/lives, and at the same time answer to our audiences directly. No filter. (If you have a relevant IG account and/or want to participate in IG Live interview, please email: info@3dheals.com)
Related Links:
3DHEALS IG Live: William Harley, Healthcare 3D Printing Ecosystem in Melbourne (Recording)
3DHEALS IG Live Recordings: 3D Printing in Veterinary Medicine with Richard Doerer