Check back soon for precise event timing!
Apply to speak or sponsor the event: info@3dheals.com
Subscribe here to receive event emails.
Speaker:
Elliot McAllister is the Founder of Skyphos, the first 3D printing fabrication system enabling a shift from the enterprise of mold-based prototyping and production for healthcare-based needs. Mr. McAllister has experience and expertise in Materials Science, Mechanical Engineering, Optics and developing microfluidic platforms. He has an advanced degree from Virginia Tech where his research focused on micro-3D printing 4 different forms of solid matter. Based on additive manufacturing technology, Mr. McAllister launched Skyphos to eliminate the barriers to entry of new applications in medical diagnostics and focuses on micro-scale requirements of microfluidics (uF), Lab-on-a-Chip (LOAC), Point-of-Care (POC) devices, as well as the needs of the sensors community. Skyphos leverages robotics, specialized materials, and the innate flexibility of a Digital Manufacturing platform to enable start-ups to get to market sooner – and large companies to reduce costs associated with developing new ones.
I am a dedicated researcher with a passion for academic and translational research. My journey began with a bachelor's degree in chemistry, where I developed a keen interest in biochemistry and polymers. Pursuing advanced studies in biotechnology at Sao Paulo State University (UNESP), one of Brazil's leading institutions, I delved into biomaterials science and tissue engineering during my master's and Ph.D. There, I focused on developing functional biomaterials for drug delivery and chronic wound healing. In 2019, I embarked on a transformative experience as a visiting researcher at the University of California, Los Angeles (UCLA) under the guidance of Dr. Ali Khademhosseini. At UCLA, I pioneered a microfluidic in vitro platform to model skin and explored innovative areas such as 3D bioprinting of functional skeletal muscle tissues and localized melanoma treatment. My dedication to groundbreaking research continued at the Terasaki Institute for Biomedical Innovation (TIBI), where I collaborated with esteemed mentors like Dr. Khademhosseini and Dr. HanJun Kim. Together, we investigated cutting-edge projects funded by NIH, including drug-eluting biomaterials for chemoembolization and bioengineered solutions for enterocutaneous fistula healing. Now, as a faculty fellow, I lead my research group at TIBI, focusing on shear-thinning hydrogels, microfluidic droplet platforms, and 3D bioprinted in vitro tissues.
Moderator: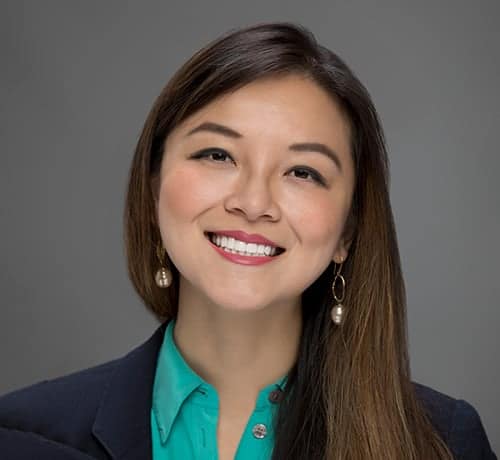 Dr. Jenny Chen is trained as a neuroradiologist, and founder/CEO of 3DHEALS. Her main interests include next-generation education, 3D printing in the healthcare sector, automated biology, and artificial intelligence. She is an angel investor who invests in Pitch3D companies.