"Microfluidics refers to the behavior, precise control, and manipulation of fluids that are geometrically constrained to a small scale (typically sub-millimeter) at which surface forces dominate volumetric forces…It has practical applications in the design of systems that process low volumes of fluids to achieve multiplexing, automation, and high-throughput screening." (Wikipedia)

However, most of you are already very familiar with the concept of microfluidics, often appearing as a transparent plastic chip with strategically designed channels and controlled fluid dynamics to manipulate cells or event organoids. The concept of "organ-on-a-chip" is the more popular application in the media. The infamous Theranos touted it as its central technology, which is still considered a myth by experts (we will see). However, many biotechnology companies are now employing microfluidics at scale, and its ecosystem is maturing rapidly. Lately, 3D printing has been both a manufacturing method and an application for microfluidics. Better microfabrication techniques, new biomaterials, and expanded design capabilities add acceleration to its latest growth.

In this upcoming webinar, we are fortunate to have diverse academic and industrial experts who will share with us their latest research, industry insights, trends, and entrepreneurial activities.
Subscribe here to receive event emails.
Speakers:
Jan Pal-Goetzen is the Founder and CEO of 3D printed microTEC ,Bethesda Maryland. The company takes 3D printing beyond rapid prototyping. While pushing the resolution limits down to 1μm lateral, the unique batch approach allows mass volume production on a single 3D-printer. The solutions are always innovative and often groundbreaking in the field. Jan has been in the field of 3D printed microfluidics and packaging of microelectronics for over 10 years. He holds a PhD in Physics from Marburg University Germany.
An experienced Chartered Mechanical Engineer, Paul is an engineering consultant specialising in Life Sciences, and co-founder and CEO of Rapid Fluidics. His work focuses on the design and rapid-prototyping of microfluidic systems but also covers a wide range of other projects from medical device design through to technical reviews of water, sanitation and health projects for the Bill and Melinda Gates Foundation.
Cory Lambertson has over 8 years of experience in additive manufacturing. He started his career in the Dental Laboratory Industry after college by joining his Father at Heartland Dental Laboratory in 2013. From there, Cory ventured off into corporate dentistry which is where he was first introduced to the Asiga brand of 3D Printers. Cory found a passion for the Asiga brand of 3D Printers due to the revolutionary changes that they bring to the dental industry. Today, Cory is the General Manager of Americas at Asiga, and is based out of Ann Arbor Michigan.
Gavin D. M. Jeffries is a Founder and Chief Technology Officer at Fluicell AB. Gavin holds a PhD in Chemistry from the University of Washington and is a former assistant Professor at Chalmers University of Technology. Gavin has published over 40 peer-reviewed publications with a cumulative citation count of over three thousand. As an entrepreneur/founder of two biotech and optics companies and inventor of multiple patents and technologies, Gavin has a strong background in microfluidics, single-cell analysis, and optical platform integration. Fluicell AB is a Life-Science tool company with a commercialized product portfolio of microfluidic products to investigate individual cells, primarily in the fields of drug development and regenerative medicine. Fluicell recently developed a unique high-resolution technology for bioprinting in both 2D and 3D under the name Biopixlar®. Built upon Fluicell's patented microfluidic technology, Biopixlar can generate detailed, multi-cellular biological tissues, directly in cell culture media, without the use of a bioink. This all-in-one discovery platform helps researchers around the globe to build biological tissues for drug development, disease understanding and regenerative medicine research.
Yang Xu is a postdoctoral researcher at the Center for Advanced Manufacturing, University of Southern California. He earned an M.S. degree in Computer Science and a Ph.D. degree from USC in 2021. His research interests are novel 3D printing processes for polymers, polymer-based composites, and related applications. His recent work, "In-situ Transfer Vat Photopolymerization for Transparent Microfluidic Device Fabrication", solved the z-resolution challenge of 3D printing microfluidic devices.
Moderator: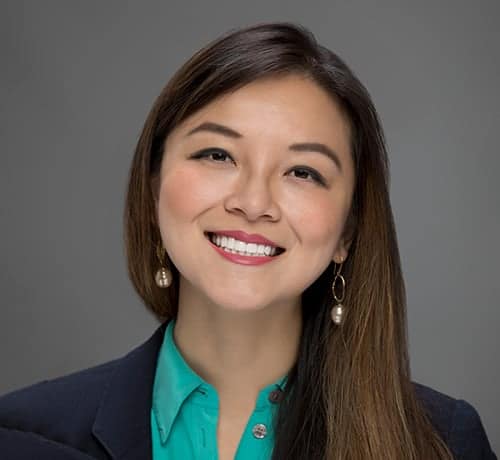 Dr. Jenny Chen is trained as a neuroradiologist, founder/CEO of 3DHEALS. Her main interests include next generation education, 3D printing in the healthcare sector, automated biology, artificial intelligence. She is an angel investor who invests in Pitch3D companies.
Sponsor:
Subscribe here to receive event emails.
Now On-Demand