3D printing technology has brought significant advancements in the field of Orthotics and Prosthetics. Here are some ways in which 3D printing can benefit Orthotics and Prosthetics: 1) Customization: 3D printing enables the creation of custom orthotics and prosthetics that are tailored to the unique needs of individual patients. This ensures a better fit and comfort level, leading to improved patient outcomes. 2) Reduced Lead Times: Traditional orthotics and prosthetics production methods can be time-consuming and require multiple appointments. With 3D printing, the time from design to production can be significantly reduced, allowing patients to receive their devices more quickly. 3) Cost Savings: 3D printing can reduce costs associated with traditional manufacturing methods, as it eliminates the need for expensive molds or tooling. Additionally, the ability to create custom devices means that there is less waste and fewer materials required. 4) Improved Design Capabilities: 3D printing allows for intricate designs and complex geometries that are difficult or impossible to achieve with traditional methods. This can lead to improved functionality and aesthetics of orthotics and prosthetics. 5) Iterative Prototyping: 3D printing enables orthotists and prosthetists to quickly iterate and improve upon designs, allowing for rapid development and testing of new products. Overall, 3D printing has the potential to significantly improve the quality of life for patients in need of orthotics and prosthetics by providing customized, cost-effective, and efficient solutions. In this highly anticipated event for entrepreneurs, scientists, industrialists, and providers in the space, we want to invite you to join a stimulating conversation on the current status and future outlook of 3D printing in orthotics and prosthetics.
Subscribe here to receive event emails. Follow us on Zoom Event Hub to never miss another 3DHEALS event!
Speakers:
Dr. Aadeel Akhtar is the CEO and Founder of PSYONIC, a company developing advanced bionic limbs that are accessible to all people with limb differences. PSYONIC's Ability Hand is an FDA-registered bionic hand that is the fastest on the market, robust to impacts, and the first to give users touch feedback. It is also covered by Medicare in the US. The Ability Hand is being used by patients and researchers globally, including Meta and NASA. Dr. Akhtar received his Ph.D. in Neuroscience and M.S. in Electrical & Computer Engineering from the University of Illinois at Urbana-Champaign in 2016. He received a B.S. in Biology in 2007 and M.S. in Computer Science in 2008 at Loyola University Chicago. His research is on motor control and sensory feedback for prosthetic limbs, and he has collaborations with the Center for Bionic Medicine at the Shirley Ryan AbilityLab, the John Rogers Research Group at Northwestern University, and the Range of Motion Project in Guatemala and Ecuador. In 2021, he was named as one of MIT Technology Review's top 35 Innovators Under 35 and America's Top 50 Disruptors in Newsweek.
Moderator: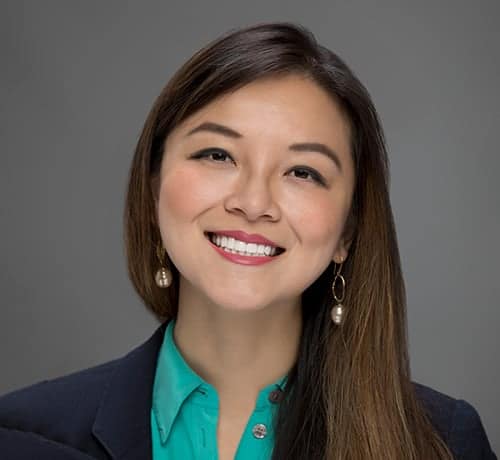 Dr. Jenny Chen is trained as a neuroradiologist, and founder/CEO of 3DHEALS. Her main interests include next-generation education, 3D printing in the healthcare sector, automated biology, and artificial intelligence. She is an angel investor who invests in Pitch3D companies.
Sponsor: