One of the very first healthcare applications using 3D printing is orthotics and prosthetics.
Over the years, the images of disabled children with colorful prosthetic limbs inspired impactful movements like the ENABLE community and Victoria Hand Project, as well as enumerable passionate innovators who have pushed the boundaries to increase accessibility and lower the cost of orthotics and prosthetics. However, the field of 3D printed orthotics and prosthetics has advanced significantly since the days of ENABLE hands. These advancements include not just hardware, materials, but also software, designs, 3D scanning, and lately completely digitalized workflow at the point of care, often leveraging machine learning and artificial intelligence. More importantly, technologists are now working more closely with clinicians to create a more efficient and more evidence-based patient-centered clinical solution. In this highly anticipated webinar, we invited experts with decades of technical, business, and clinical experiences and diverse perspectives to give the attendees a 360-degree view of the current and future status of the industry. We will also have breakout rooms after the webinar presentations for networking purposes, which will last around 30 minutes. This serves to network freely and also to connect Pitch3D startups and investors during the breakout session, and you can apply here. The on-demand recording will be available here after the event.
Subscribe here to receive event emails.
Speakers:
Jonathan Borduas founded Shapeshift 3D in 2019 to focus on bridging the gap between 3D Scanning and 3D printing technologies. A pioneer in the additive manufacturing revolution, Jonathan commercialized one of the first 3D-printed knee braces across North America in his first venture with Canadian-based orthotics company, Osskin. Through the Shapeshift 3D patented technology, Jonathan is determined to find new ways to approach custom-fit, and to open the door to mass customization.
Jeffrey graduated from the University of British Columbia from the Engineering Physics program.
He then went on to work in manufacturing; working as a CNC programmer / operator for a year and a half. From there, he graduated to Vorum. Jeffrey has worked in the O&P industry just over 20 years, doing support and sales activities and has recently (5yrs ago) settled into R&D.
Jeffrey has a passion for innovation and currently spends most of his time some way or another playing with 3D printers.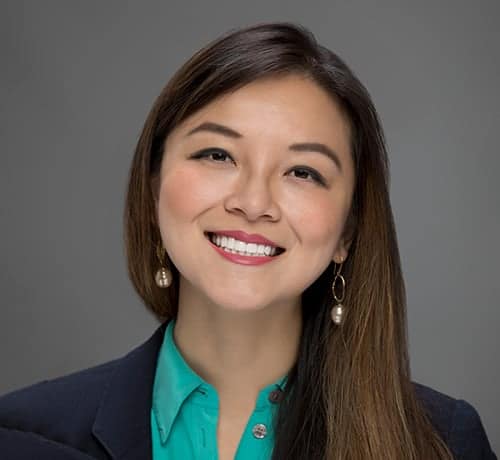 Dr. Jenny Chen is trained as a neuroradiologist, founder/CEO of 3DHEALS. Her main interests include medical education, 3D printing in the healthcare sector, and artificial intelligence. She is also a current adjunct clinical faculty in the radiology department at Stanford Healthcare.
Hargurdeep (Deep) Singh has 10+ years of experience in the Additive Manufacturing industry and has held various positions in research & development, engineering services, and management. He focuses on helping manufacturing companies take advantage of the latest digital manufacturing and industry 4.0 technologies.
Deep has worked with numerous customers in a variety of industries to digitalize its operations. He is currently a Vice President of Advanced Manufacturing at CAD MicroSolutions Inc (Canada's largest industry 4.0 value-added integrator) and a globally recognized thought leader in the Additive Manufacturing ecosystem.
Before joining CAD MicroSolutions, Deep's work in Additive Manufacturing / 3d printing has resulted in award-winning research and design. He is the recipient of the Indo-Canada Chamber of Commerce Young Achiever Award; Brampton Board of Trades Top 40 under 40 Award; the ASME Innovative Additive Manufacturing 3D (IAM3D™) Global Challenge winner; OACETT Publication Award; valedictorian of Sheridan Mechanical Engineering studies; and has been featured in various magazines and media articles for his innovative projects.
Samer has a background that merges design, clinical care and business development of medical devices. With an undergrad in Mechanical Engineering, a Masters of Science in Orthotics and Prosthetics and currently pursuing an MBA, he has transitioned from everyday clinical care as a CPO to working as a product manager with different medical device manufacturers. From adjustable prosthetic sockets with LIM Innovations, to innovative off the shelf knee and spine devices with Breg and the latest venture with HP, Arize Orthotics which is a fully developed end to end solution for custom orthotics.
Samer has been in the O&P industry for 10 years and his main passion is finding the right bridge between new technology and clinical pain points in a way that both businesses can strive.
Now on Demand:
Thanks to event sponsor: