Australia's largest 3D technologies in medicine conference were back for its 5th consecutive year this year held on the 14-16th November, at AAMI Park. This year's conference boasted its largest and best-ever program that would delve deep into the topics of 3D printing, 3D modeling and segmentation, AR/VR, MedTech innovation, ethics and governance, and for the first time a bioprinting session.

Dr. Jasamine Coles-Black the scientific convener and organizer of 3D Med alongside Dr. Jason Chuen the director of 3D Med Lab at Austin Health and The University of Melbourne organized a fantastic, engaging and cross-disciplinary event that encouraged strong collaboration and open-minded discussion about the positive outcomes that 3D technologies can have on shaping the future of patient care. 3D Med Lab's goal is to explore the clinical applications of these new technologies targeting areas such as medical and healthcare professional education, patient education, procedural training and simulation, surgical pre-planning, medical devices, implants and prosthesis development all whilst understanding the important social and legal implications these technologies can have on society.

Leading up to the conference, the newly established Australian Research Council's Centre for Medical Implant Technologies or ARC-CMIT has been a culmination of great strides made in this space in recent years. This center brings together 24 organizations across hospital clinicians, academics, and industry in order to develop an integrated framework for 3D printed prosthesis, implants and personalized surgical devices including The University of Melbourne, Epworth Healthcare, Flinders University, and Griffith University. The 3D Med Lab team is proud to have been a key partner of this application from its inception and will be delivering key grass-roots clinical components of this center, facilitating industry, academics and engineers to gain experience in and understanding how these technologies will function in a real-life, working hospital environment.
Day One
The 3-day event kicked off with an anatomical modeling workshop hosted by Evok3D and Materialise. The workshop took participants through the medical image to 3D printing workflow, providing an overview of the segmentation, modeling and 3D printing process from start to finish. This was followed by an exciting workshop hosted by Stratasys and Fusetec unveiling the Australian launch of the Stratasys J750TM Digital AnatomyTM 3D printer. It showcased a new modern approach to training and perfecting surgical skills using 3D printed human anatomy with both standard and complex pathologies to allow physicians and medical students to hone their skills before entering the operating room. This workshop provided a great opportunity for a multidisciplinary discussion on the current possibilities and directions of 3D printing in procedural simulation and its potential in clinical and education applications. Back by popular demand after its success last year, the VR buffet tour offered an interactive experience of the SBS Digital Learning Hub (formerly the VRLS) at The University of Melbourne alongside a tour of the NExT Lab (a technology-focused maker space at the Melbourne School of Design). Next up was a tour of BioFab3D, Australia's first robotics and biomedical engineering center where guests where offered the chance to see a variety of bioprinters in action and surgical robots on display. RMIT's Centre for Additive Manufacturing hosted a tour of their huge 3D printing and additive manufacturing space, home to some seriously impressive equipment. Finally, the day concluded with the Women In 3D Technologies Networking Drinks event hosted by the CSIRO.
Day Two
The day began with an opening presentation from Professor Guy Maddern of the Royal Australasian College of Surgeons expressing the need for further understanding of the benefits vs the risks of 3D printing for personalized patient care. Detailing the lack of high-quality comparative evidence (majority single-arm studies), minimal safety data and quality economic analysis so we can confer the benefits that are promised by this technology to balance expenses with a health system under enormous pressure. Frank McGuire MP, The Parliamentary Secretary for Medical Research in Australia opens by saying that conferences like these are a great opportunity to celebrate leadership, excellence, and collaboration and that the Victoria government believes that constancy of purpose is really important, so you know who to talk to with the continuity to get things done!
Dr. Jason Chuen the Director of 3D Med Lab delivers a broad-ranging talk on how constant innovation of disruptive technologies presents barriers and challenges that need overcoming. Emphasizing that we now live in an age where patients deserve to have more of a say in how their care is conducted and that we must be open to new sources of information with a balance of experience. Driving change in the market stems from projects like the Aikenhead Centre for Medical Discovery (ACMD) that support innovation by more than a physical location but the ecosystem it creates.
With an abundance of great talks over the duration of the conferences, highlights from a few sessions include the presurgical planning talks by Dr. Joseph Ischia discussing 3D Visualization in Complex Urooncological Surgery and Dr. Felix Sim on 3D Printing Craniofacial Implants. The cardiovascular session saw Dr. Carmine Gentile discuss how his lab utilizes cardiac spheroids as building blocks for different approaches to improve tissue functionalization by microcapillary generation via VEGF addition to promote tissue fusion by intraluminal formation. Utilizing bioprinting techniques we can create more functional 3D structures with tailorable hydrogels allowing for deposition in specific confined locations, giving rise to enhanced spheroid interactions. Emphasizing the effectiveness of co-culturing techniques and the role that fibroblasts play in tissue maturation in determining structure-function hierarchy and subsequent contractile function. The Cardiovascular session finished with a brilliant presentation from the conferences organizer Dr. Jasamine Coles-Black discussing techniques and approaches to produce physician modified stent grafts. The visualization session held presentations from Dr. Michelle Rank in Bending the Knee: Can VR Rule Clinical Training Paradigms? and Andrew Hardidge with a fantastic presentation on 3D Printed Acetabular Models for Prosthesis Sizing.
The last session for the day was focused on innovation and industry, a great keynote from Dr. David Ackland on the power that simulation tools have engineering the human jaw joint. Richard Stratton took to the stage to share a patient's perspective on being the first Australian to receive a 3D printed jaw. Two 3D printed parts were screwed on to the bone to form the missing ball and socket joint. The research team's leader, OMX Solutions founder and Epworth oral and maxillofacial surgeon Dr. George Dimitroulis, said that Melbourne-made prostheses could help many people around the world and that "we're at the crossroads of an exciting era, where an increased use of 3D technologies will see customized medical devices become an integral part of healthcare". This case highlights the talents and capabilities we have here in Australia to design, develop and manufacture our own high-tech medical devices.
Day Three
Day 3 begins with some excellent 3-minute presentations in an opening quick shot session followed by great plenary talk by Prof. Mia Woodruff on the origins and utilization of biomaterials, future directions with bioprinting applications, developments of low-cost 3D scanning techniques for microtia using iPhones and an update on the progression of the Herston Biofabrication Institute at the Metro-North Hospital due to open next year.

Next up, Dr. Claudia di Bella gave her thoughts on a surgeon's perspective to 3D bioprinting technologies followed by an inspiring talk by Dr. Tegan Cheng on the work of the EPIC lab at Westmead Children's Hospital is doing with designing and developing personalized medical devices for children.

The ethics and governance session saw Dr. Cathal O'Connell give a talk titled Don't Print Your Heart Out: The Dangers of Sensationalism in Science. Reiterating that science journalism is a dying perfection with fewer dedicated scientific reporting roles and without coordination from university PR departments, media journalists sometimes engage in sensationalism and exaggeration from the original journal article. What's wrong with a bit of hype? Does the enthusiastic portrayal of 3D printing technologies have ethical side effects in terms of a patient's perception and consent? Much like many disruptive technologies, we see cycles of hype and excitement followed by periods of stagnant progression due to cuts in funding and lack of deliverable outcomes from the promise that technology holds. Everybody is complicit and shares the responsibility of how our research is recorded in media and communicated with the general public – and particularly as academics we often ride the wave of hype in order to secure funding – yet it's important not to get caught up in your own hype otherwise there are implications. For the last session of the conference, the topic was validation and Nathaniel McTaggart discussed the process of starting a 3D printing service at Auckland City Hospital whilst Dr. Stewart Ryan conveyed the use of 3D printing for veterinary education and surgical planning.

As a first-time attendee, this conference really stood out to me from the diversity of talks from clinicians, academics and industry but with important input and engaging panel discussions from government representatives from the Department of Health and Human Services on the medical research sector and the Therapeutic Goods Administration (TGA) on regulatory reforms to personalized medical devices. I'd like to thank everyone involved with putting together such an amazing event and already looking forward to the next.
About the Author: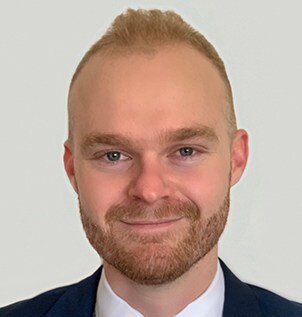 William Harley graduated with honors in medical biotechnology from the University of New South Wales. Currently, he is undertaking a Ph.D. at the University of Melbourne in acoustophoretic bioprinting. Stemming from his research experience in biomaterials, stem cells, and nanofabrication, he is driven by the clinical translation of personalized regenerative medicine. He is passionate about the innovation of 3D printing in healthcare and is determined to orchestrate a series of 3D HEALS events to engage in the Australian community.
Related Articles:
Bioprinting Down Under (Australia): Recent Workshop Take-away
Interview: Jason Chuen, Director of Vascular Surgery at Austin Heath, Australia
Interview: Dr. Paul D'Urso, Australian Neurosurgeon and the Founder & Executive Chairman of the Anatomics