Metal 3D printing for medical devices is continually on the rise as physicians, technologists, and researchers are increasingly taking advantage of the technology's boundless flexibility. 3D printed metal implants especially in orthopedics and craniomaxillofacial (CMF) space are some of the earliest devices gaining FDA clearance and wider manufacturing adoption. Biocompatibility of metal/metal alloy, advancement in metallurgy, innate design freedom, and mass customization option offered by 3D printing suggest potential future better implants that could result in greater surgical success and clinical outcome. As the industry progresses, newer or improved manufacturing processes promise a new generation of healthcare applications.
In this conference, we are fortunate to hear from a diverse panel of experts who will share with us their latest research & development, industry insights, and entrepreneurial activities. We will also have breakout rooms following the webinar for 30 minutes of networking. This serves to network freely and to connect Pitch3D start-ups and investors during the breakout session, you can apply here. The on-demand recording will also be available here after the event.
Subscribe here to receive event emails.
Speakers:
I am a passionate technology executive, leader, and strategist. I am an expert in additive manufacturing, medical 3D Printing, AM technology implementations, and applications.
I am co-founder of BTech Innovation and currently working as CEO of the company. During my years at BTech Innovation, I've had the privilege of working with global companies (USA, UK, Germany, Sweden, France, Belgium, Italy, Latvia, Netherland, Canada) and technology experts as representatives, consultants, and partners all around the World.
I have the ability to manage multi-disciplinary projects and navigate complex challenges. I have always been an integral part of the BTech team who succeed in many global case studies, awards, and projects and became a leading engineering company in the additive manufacturing industry.
Specialties: Entrepreneurship, 3D Printing, Industrial Additive Manufacturing, Medical 3D Printing, Marketing and Sales, Electron Beam Melting, Metal Laser Sintering, Topology Optimization, Desing for Additive Manufacturing, Management
Director, Application Innovation Group
Jeph Ruppert is a director with 3D Systems' Application Innovation Group (AIG) – a team comprised of engineers, designers, and technicians that collaborates with the company's customers to architect bespoke additive manufacturing solutions and applications. Renowned for his expertise in process control, validation, and characterization using metal AM within the medical device and other critical application industries, Jeph has supported the manufacture of more than 2 million medical devices to date and more than 100 customers 510(k) and CE marks. He is a key contributor to regulatory organizations, providing guidance which is helping to shape industry standards. Jeph received his Bachelor of Science degree in Molecular Biology and Economics from the University of Colorado – Boulder, and writes and speaks frequently sharing his expertise in metal AM.
Industry Manager Medical Technology, Additive Manufacturing
Laura Kastenmayer is the responsible Industry Manager for Medical Technology at TRUMPF Additive Manufacturing. Starting her career as an application engineer for Additive Manufacturing in 2017, she had to deal with all questions related to process and parameter set-up as well as freedom and restrictions in design and material. These topics have been no news to her since she already got involved with powder bed fusion Additive Manufacturing during her bachelor's and master's studies of Medical Technology at Friedrich-Alexander-University in Erlangen-Nuremberg, Germany. In her current role as Industry Manager, she has already overseen several customer projects from first contact to machine installation and equipment qualification of the TruPrint machines. TRUMPF's TruPrint machines enable customers to manufacture metallic high-quality parts in different shapes and sizes fulfilling the specific requirements of mechanical properties, detail resolution, and cost per part.
Senior Material Developer
György Harakály is the senior material development engineer at Incus GmbH, an Austrian system provider for an innovative lithography-based Metal Manufacturing (LMM). He obtained his B.S and M.S. degrees in the Budapest University of Technology and Economics in the fields of chemical engineering and pharmaceutical engineering. Afterward, he received his Ph.D. degree from Technische Universität Wien, Austria, where his research was focused on the development of photopolymerizable resins for the AM of dental applications. Since 2021 he is responsible for the research and development at Incus, bringing his expertise in polymer chemistry, material science, and additive manufacturing.
Moderator: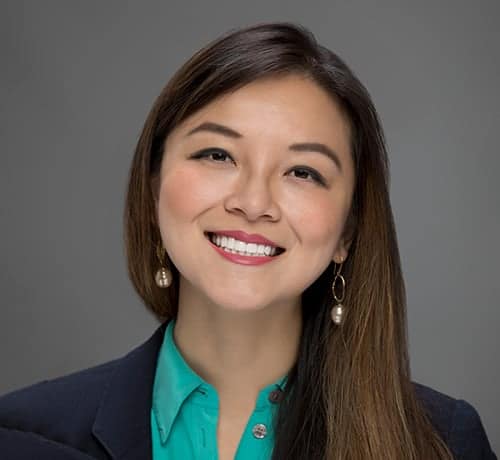 Dr. Jenny Chen is trained as a neuroradiologist, founder/CEO of 3DHEALS. Her main interests include next generation education, 3D printing in the healthcare sector, automated biology, artificial intelligence. She is an angel investor who invests in Pitch3D companies.
Now on Demand: