3D Printing for Orthopedic Care (Premium)
How useful is 3D printing in healthcare? Beyond the Aligner and hearing aid examples, the field of orthopedic care is perhaps the earliest and biggest adopter of this emerging technology. 3D-printed orthopedic solutions can be used to create customized implants and prostheses that are a perfect fit for each patient. This not only results in a better fit and more comfortable device, but it also leads to potentially faster healing times and longer durability. 3D printing presurgical planning either using anatomical models or surgical guides is now routinely used in the operating room. In this upcoming webinar, we primarily focus on orthopedic surgical care from several different perspectives. In a future webinar in April, we will focus on 3D printing or bioprinting bone tissue using tissue engineering techniques. The commercialization and regulatory pathways for 3D-printed orthopedic implants are approaching maturity, with industry leaders like Stryker, JNJ, and more continuing to expand their 3D printing product and service portfolio. Naturally, this is an active area of innovations and entrepreneurial activities, and investments, since short-term favorable exit is more likely compared to other applications.
Speaker:
David Jansen is the CEO of SAIL Fusion, a company that develops novel sacroiliac fusion devices for spine surgeons built on AO principles. With a background in leading innovation at DePuy Synthes and Globus Medical, David brings a track record of launching innovative new technologies. His team is composed of industry veterans and leading spine surgeons, all working towards major improvements for the treatment of SI joint dysfunction.
Ruben started his career at LayerWise in Belgium (now 3D Systems) in 2010 as Medical Application Engineer and obtained a PhD in Mechanical Engineering in 2014 from KU Leuven on the topic of selective laser melting of porous titanium and tantalum implants. In 2015, he joined FMI Instrumed in the Netherlands where he started and managed the additive manufacturing division. Ruben returned to 3D Systems in 2017 as a director within the healthcare business unit, and was responsible for all sales in Europe for contract manufacturing and metal printer sales. Ruben is since 2020 co-investor and CEO of Amnovis, a 3D printing contract manufacturing and engineering company.
Dr. Brett Carey is CEO of Kalo Multispeciality Group based in Kona, Hawaii. His clinic exclusively uses 3D printed hand orthoses for all post operative patients. Kalo has also performed clinical trials with Spentys Orthopedics, trialing Ankle-foot-orthoses within adult patient populations. Additionally, Brett is an Adjunct Professor at Hawaii Pacific University which became the first University to offer additive manufacturing education to Doctor of Physical Therapy students. He serves as a Key Opinion Leader in Orthopedics for Desktop Health and believes that additive manufacturing will help meet overarching healthcare system goals of decreasing cost while bettering patient outcomes.
Prof Frédéric Schuind is an orthopedic surgeon and professor with a career spanning several decades. He has held numerous positions throughout his career, including the Head of the Department of Orthopaedics and Traumatology at Hôpital Erasme in Belgium and as a Full Professor at the Université libre de Bruxelles. Prof Schuind specialized in orthopedics and traumatology, with a focus on prosthetics. He has been an active member of multiple scientific societies, including the role of President for the Société Royale Belge de Chirurgie Osseuse et de Traumatologie and the Belgian Orthopaedic Trauma Association. Dr. Schuind's contributions to the field extend beyond his academic pursuits; he has also organized international meetings, undertaken surgical and educational missions in developing countries, and served as a reviewer for various journals.
Moderator: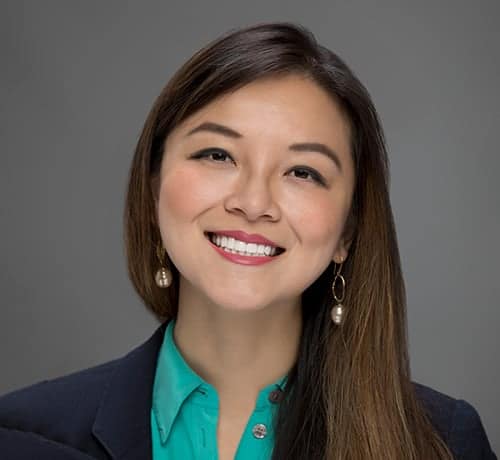 Dr. Jenny Chen is trained as a neuroradiologist, and founder/CEO of 3DHEALS. Her main interests include next-generation education, 3D printing in the healthcare sector, automated biology, and artificial intelligence. She is an angel investor who invests in Pitch3D companies.