3D printing and bioprinting to regenerate bone both are promising for the regeneration of bone tissue. It uses 3D printing to create acellular scaffolds or 3D bioprinting bio-inks that contain living cells and growth factors to promote bone growth. This technology has the potential to create exact replicas of damaged bone, which could then be implanted in the body to help regenerate lost tissue. The process begins with scanning the bone defect to create a 3D model of the desired bone structure. Then, biomaterials or bio-ink containing stem cells and growth factors are printed in the desired structure based on the 3D models. The scaffold acts as a supportive structure for the cells, which are then allowed to grow in the desired shape. Once the cells have grown and matured, they can then be implanted into the patient's body. This technology has been successfully used to regenerate bone in animals and is now being tested in human clinical trials. Some of the forerunners in the field include Osteopore (Singapore), Ossiform(Denmark, previously known as Particle 3D), DimensionInx(U.S., Chicago), and Cerhum(Belgium). In this upcoming virtual event, we invite all stakeholders with different backgrounds to learn and participate focusing on how we can use 3D printing to regenerate bone tissues.
For those interested in seeing where commercialization in bioprinting is headed, check out our latest blog on the subject.
Apply to speak or sponsor the event: info@3dheals.com
Subscribe here to receive event emails.
Speakers:
I got my Master´s degree in Pharmaceutical Bioprocess Engineering at Technical University Munich. Afterwards I started as Business Development Manager at ViscoTec where I am responsible for the technology transfer of the progressive cavity pump to the bioprinting sector. I´m in this position for almost five years now.
Elisabeth is a biomedical engineer specialized in biomaterials. She also holds a university certificate in Quality, Regulatory and Clinical Affairs of medical devices. Prior to joining CERHUM, she worked in a CRO and managed preclinical and clinical trials. She joined CERHUM almost 4 years ago and she is in charge of the products technical file, animal studies and clinical trials.
Prof Daniel Kelly leads a multidisciplinary musculoskeletal tissue engineering group based in the Trinity Centre for Biomedical Engineering. The goal of his lab is to understand how environmental factors regulate the fate of adult progenitor cells and the tissues they produce. This research underpins a more translational programme aimed at developing novel tissue engineering and 3D bioprinting strategies to regenerate damaged and diseased musculoskeletal tissues. To date he has published over 200 articles in peer-reviewed journals. He is the recipient of four European Research Council awards (Starter grant 2010; Consolidator grant 2015; Proof of Concept grant 2017; Advanced grant 2021).
Denys Gurak is an experienced C-level manager and serial entrepreneur. He is a CEO and Co-Founder at A.D.A.M., a 3D bioprinting company with a primary focus on 3D-printed bones. Denys's ultimate vision is to build an on-demand personalized tissue manufacturing platform that would be a one-stop shop for transplanted tissues and organs; and, hence, to cut barriers to medical treatment for millions. Denys's passion for biotech can be traced back to 2010, when he was leading the international relations and certification, along with EU legislation adaptation at the Ukrainian medicinal products regulatory authority (official position – director of the «GMP/GDP Center» of the State Administration of Ukraine on Medicinal Products (SAUMP). In 2014 Denys joined the Ukrainian Defense Industry (a state defense conglomerate) in 2014 as the Deputy Director-General for foreign economic activity. During his time at the company, he managed the export-import operations that amounted to USD 1 billion yearly turnover. Furthermore, Denys represented Ukraine as the Head of Ukraine's delegation to the NATO Industrial Advisory Group (NIAG), and led the industry transformation initiatives, including innovations development and technology JVs, as well international relations. Denys is a Venture Partner at ff Venture Capital a high-performing early stage venture firm based in NYC and Warsaw, Poland, focusing on disruptive IT, biotechnology, aerospace and security projects in CEE region.
Dan Rogozea started working in the bioprinting field with the mission to produce the smallest bones in the human body, the ossicles. This project started in 2018 and initiated his work in the bioprinting field. In collaboration with Dr. Moldovan at the Roudebush VA Medical Center Bioprinting Core, he has continued to work in multiple projects in different fields ranging from cardiovascular to dental bioprinting projects. As an expert in the field Dan Rogozea continues to work in research and for well -known bioprinting companies.
Moderator: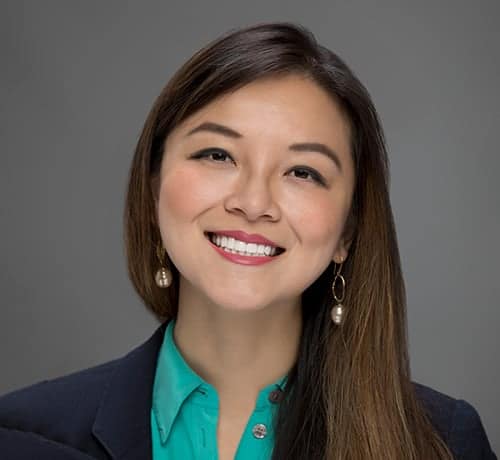 Dr. Jenny Chen is trained as a neuroradiologist, and founder/CEO of 3DHEALS. Her main interests include next-generation education, 3D printing in the healthcare sector, automated biology, and artificial intelligence. She is an angel investor who invests in Pitch3D companies.
Sponsor: