3D Printing for O&P, Assistive Devices
The field of 3D printed orthotics and prosthetics has advanced significantly since the days of ENABLE hands. These advancements include not just hardware, and materials, but also software, designs, 3D scanning, and lately completely digitalized workflow at the point of care, often leveraging machine learning and artificial intelligence. More importantly, technologists are now working more closely with clinicians to create a more efficient and more evidence-based patient-centered clinical solution. Join a group of entrepreneurs next Thursday and explore the latest update, challenges, and solutions to 3D printed orthotics, prostheses, and assistive devices.
Speakers:
Diana Hall graduated from Colorado School of Mines in 1997 with a degree in Chemical Engineering, and has worked in process engineering and software for Fortune 500 companies across the country. She completed her MBA at Colorado State University in Fort Collins in 2007, worked as a Business Development Director for nonprofits, and founded a mentoring program for children in poverty. Diana holds patents on 3D-printed exoskeletons, and founded ActivArmorTM in 2014. Diana has established partnerships with professional athletes, medical specialists, research hospitals and business leaders to develop custom medical and sports products. Diana was named Colorado Manufacturing Woman of the Year in 2022, and has won many business awards including the Small Business of the Year award, the Southern Colorado Entrepreneurship Competition's Social Entrepreneurship award, the regional InnovateHER competition, Nationwide Insurance's national $100,000 Pitch To Win competition, and is listed as Top 100 Colorado Manufacturers. She has spoken at several venues on the topic of 3D design and printing, small business ownership and start-ups, economic development and entrepreneurship, and has given a TEDx talk on the future of mass customization in design and manufacturing in 2015.
ActivArmorTM is now a global biomedical company, with 5 international contracts and more than $2.2M in investment. It is the first Pueblo company to be awarded the Colorado Office of Economic Development's Advanced Industries Grant, bringing more than $250,000 in state funding to Pueblo for primary job creation in the areas of bio-science and advanced manufacturing. ActivArmorTM casts are being worn by professional athletes, including NFL players, and holds contracts with leading orthopedic clinics across the country, including Jacksonville Orthopedic Institute (the official sports medicine provider for the Jaguars, Sharks, Blue Wave and Armada), St. Lukes Hospital Network, and Children's Hospital Colorado. ActivArmor is now available in 10 countries. A full list can be found on their website at www.ActivArmor.com.
Read Diana's interview with us: https://3dheals.com/interview-with-diana-hall-activearmor-tm/
Florian De Boeck is a serial entrepreneur who has always felt the urge to build and create. He has a master's degree in biomedical engineering from the Politecnico di Milano, in Italy. At the age of 21, he started working for Engineer Without Borders in Madagascar, Congo, and Burundi. The objective was to help hospitals improve their waste management. After this first professional experience, Florian decided to set out to apply 3D printing technology to orthopedics. Florian is the co-founder of Spentys, a medical platform enabling healthcare providers to create patient-specific orthoses and prostheses cheaper and faster, thanks to 3D technologies. Today, Spentys has around 30 employees, has raised VC money, and is quickly growing. The solution is now available in more than 20 countries around the world and is used on a daily basis by more than 100 medical professionals. Florian has also launched a coworking space in Brussels (SanoHub, meaning the Healthy Hub) and has re-started the Family Brewery with his brothers and sister (De Boeck Family Brewery). Florian is still active and traveling for Engineer Without Borders during his free time.
Read Florian's interview with us: https://3dheals.com/interview-with-florian-de-boeck-spentys/
Architect since 2012. Startups founder with focus on 3D scanning and 3D data interpretation and design. He has been freelance designer, web designer and graphic designer. Teacher of 3D modeling, 3D making and occasional developer. In 2014 he designed his first 3D printed cast and patented several ideas related to the 3D world among which PlayCast instantaneous 3D scanner. Today CEO and technical director and proud father of two little girls (and a cat).
Read Jacopo's interview with us: https://3dheals.com/interview-with-jacopo-lazzaro-playcast/
Alexander is an experienced industrial designer with a background in practical electronics engineering. Alexander worked in the military, health care, design, and manufacturing fields with an Interest in human-centered design, research, and development(R&D), emphasis on assistive technology. Last ten years Alexander focuses on Digital and Additive Manufacturing (AM), and focuses on the design of adaptive products, creating innovative and affordable products. Alexander is a founder of 'testa-seat' which simplify complex manufacturing process to make seating systems affordable.
Moderator: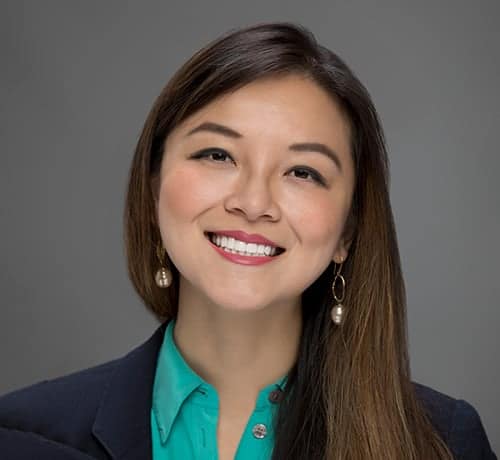 Dr. Jenny Chen is trained as a neuroradiologist, founder/CEO of 3DHEALS. Her main interests include next generation education, 3D printing in the healthcare sector, automated biology, artificial intelligence. She is an angel investor who invests in Pitch3D companies.