Description
Since 2018, 3DHEALS has decentralized its community activities from San Francisco, California, USA, to more than twenty cities throughout the world. This growth was mostly organic by motivated and special individuals, 3DHEALS Community Managers, who came from all walks of life ranging from techies, and designers, to entrepreneurs, doctors, and investors. The goal of these local groups and events aims to bridge the knowledge and experience gap between 3D printing, an emerging technology, and the established healthcare and life science innovation ecosystem. It takes a village to make things happen! On February 23rd, 2023, we will invite these local communities into our virtual arena on Zoom Event by hosting two one-hour virtual events (9-10 AM, and 4-5 PM Pacific Standard Time). We would like to invite our entire healthcare 3D printing and bioprinting ecosystem to meet our community managers from all over the world after a long hiatus due to the pandemic. We anticipate a revival of in-person events and likely hybrid events later this year. We will provide our audience with a new and unique experience through our new Zoom Event platform, with more ways to engage fellow attendees. We will get our community managers and local partner organizations to update us first and then attendees can freely visit the community "booths" and connect in small groups.
Speakers:
Dr. Vidya Chamundeswari Narasimhan is a Process Development Manager at STEMCELL Technologies, where she manages a team of Associates focused on the technology transfer of new products in the liquid cell culture Media Product Portfolio! She has previously worked as a division lead scientist at New Age Meats, developing food-grade matrices and culture media for cultivated cells. Vidya obtained her Doctorate by Research from Nanyang Technological University. Her Ph.D. work focused on developing bioactive polymeric scaffolds for tissue regeneration applications. She has interned at reputed universities and institutions such as MIT-Harvard (2013) and National Chemical Laboratory, Pune India (2012). She was the title winner of the Young Persons' World Lecture Competition, in Australia (2017), and a finalist at the Falling Walls Lab Competition in Singapore (2019). At 3DHEALS, Vidya served as the Community Manager – San Francisco from 2019 – to 2022. She has contributed to expert corner blogs and organized networking events. She is currently based in Vancouver and is working towards setting up a 3DHEALS hub on the West Coast of Canada.
Dr. Benjamin Holmes is a seasoned entrepreneur, C-level executive, and inventor. He is the founder and CEO of Nanochon, a spin-out from his from lab at The George Washington University. He is also a founder, member of the board and executive at several other medical device and regenerative medicine companies. His PhD is in Mechanical Engineering, and focused on biomaterials and 3D printing for complex tissue regeneration and drug delivery.
William is a Ph.D. candidate within the School of Biomedical Engineering at the University of Melbourne. He obtained a certificate 3 in business management and an honors degree in medical biotechnology from the University of New South Wales where he first entered research focusing on biomaterials, stem cells, and nanofabrication processes for tissue regeneration. Currently, his Ph.D. investigates the use of acoustic micromanipulation and 3D bioprinting as tools to pattern and define the cellular microenvironment. William has held roles as a research assistant and a business development consultant, where he currently serves as a community and events manager for 3D Heals and an organizing committee member for the Australian Bioprinting Workshop.
Dr Ho Chaw Sing is the CEO of the National Additive Manufacturing Innovation Cluster (NAMIC), a Singapore government platform he co-founded as Managing Director at NTUitive in 2015 to catalyse innovation and scale industrial adoption of digital additive manufacturing technologies. Since its inception, NAMIC has orchestrated hundreds of public-private partnerships focusing on translational research to develop and deploy industry-relevant AM technologies and solutions across multiple industry sectors. Before joining the public sector, Chaw Sing was Head of Innovation and Strategic Partnerships at HP Singapore, Printing and Personal Systems Group. Prior to this, he was the Global Head for Consumer Inkjet Supplies Business operations, overseeing manufacturing supply chain operations and product innovation in HP. Chaw Sing began his career in the semiconductor industry with Chartered Semiconductor Manufacturing – now part of GlobalFoundries, in various customer-facing technology and engineering operation leadership roles.
Christle Koh is the Head of Events and Marketing of the National Additive Manufacturing Innovation Cluster (NAMIC), a Singapore government platform formed to catalyse innovation and scale industrial adoption of digital additive manufacturing technologies. Since its inception in 2015, NAMIC has orchestrated hundreds of public-private partnerships focusing on translational research to develop and deploy industry-relevant AM technologies and solutions across multiple industry sectors. Prior to joining NAMIC, Christle has managed B2B events in various industries including advanced manufacturing, space technology, and transport logistics.
Joe is currently the Lead Biomedical Engineer at Mount Sinai BioDesign, where he also recently received his PhD from the labs of Drs. Kevin Costa and Junqian Xu. In addition to his graduate work and helping lead engineering efforts within the Sinai BioDesign innovation team, Joe has been involved for many years in the leadership of GRO-Biotech, an inter-institutional, student-lead consortium focused on expanding career development opportunities for graduate students in and around the life sciences. More recently, he has also helped start the NYC chapter of Nucleate, a student-lead bio-entrepreneurship program focused on helping first-time scientific founders. Previously, Joe has worked at 3D Systems on technical development in the consumer marketing department and as a liaison with engineering project management teams, in addition to an earlier stint at experiential marketing firm Affinitive. Joe received his bachelors in Biomedical Engineering from Macaulay Honors College at The City College of New York, where he remains active in the Zahn Innovation Center, an on-campus tech startup incubator. He has also been involved in several startup ventures in the hardware and biotech spaces. Several years ago, Joe took Proto-Sauce, through NYCEDC's Futureworks Incubator, with the goal of developing new materials for resin-based 3D printing. More recently, he had the privilege to serve as the CTO of BioSapien, using advanced manufacturing to create new devices for the treatment of cancer. Beyond his direct startup work, I've also continued to participate in Futureworks as a mentor, as well as others within the New York City startup community. Last, but not least, Joe is the writer and publisher of Magnitude and Direction (and it's long-form companion Moment of Inertia), a bi-weekly email newsletter that focuses on some of my primary areas of interest, including bioengineering, data science, history, and cartography, as well as various events, opportunities, and goings-on in NYC revolving around the city's growing technology and startup communities.
I live in the suburbs of Chicago, which is where I am originally from. I studied mechanical engineering as an undergraduate and then worked for several years as an engineer. I then transitioned into medicine and am an orthopedic surgeon. I focus on shoulder, elbow, and hand conditions. I have had a long interest in 3D modeling and 3D printing, especially as it pertains to orthopedics. 3D printing really combines my love of engineering with my passion for orthopedics.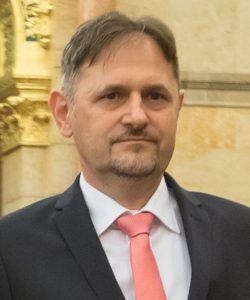 Zsolt is Co-founder and Managing Director of PREMET, a Hungarian MedTech company focusing on the production of medical devices, including patient specific implants, by additive manufacturing. The company puts a high emphasis on the continuous development of all elements of the production workflow – titanium 3D printing, thermal and surface treatment – and has been involved in several international R&D projects. Zsolt plays an important role in the management of the developments, and focuses especially on the improvement of the printing procedure and the different type of surface treatments. He is a Community Manager at 3DHEALS, co-founder and Vice-President of the Hungarian Additive Technology Association, Director of International Affairs and Leader of the "3D Printing in the Health Sector" working group of MediKlaszter, an accredited MedTech cluster. He was the Lead Expert of a recent Transnational Cooperation Project, aiming at collecting and disseminating best practices in the field of 3D Printing in the Health Sector in Central Europe.
Firoza Kothari, Co-Founder & CTO – Anatomiz3D Medtech Pvt. Ltd. – A B.Tech in Biotechnology Engineering and now Forbes 30 under 30 – Asia – Healthcare and Science, 2020, Firoza Kothari started her journey to provide patient-specific medical solutions and one day end the organ donation problem by creating live organs out of patients' stem cells. With that aspiration, she gave birth to Anatomiz3D, a startup focusing on medical 3D printing. She, along with her team, was the first to execute soft tissue models in India through Paediatric Cardiology, partial amputee prosthetic hand, the first kidney tumor case in India, and the model for tongue cancer was the first in the world. Being a Co-founder and CTO of Anatomiz3D, she, along with her team, has successfully added 3000 plus case studies. Her multi-disciplinary expertise prevails in converting 2D DICOM CT/MRI/Echo Scans to 3D Printed anatomical replicas, medical devices, and allied products, using various combinations of Hardware and Software, across multiple medical specializations. Anatomiz3D has played a vital role in creating the market for 3D Printing in the Medical industry in India since 2015 and is a pioneer for the same, also being the first in India to enable Hospital-Industry partnerships for Point-of-Care Labs.
Reference contact for 3DHEAL for 3DHEALS Detroit/SE Michigan. Currently PhD candidate in Tissue Engineering exploring applications for FDM/SLA Bioprinting modalities to create drug testing template environments. I have some knowledge of the faculty at Wayne State University but I'm very interested in ensuring I have a solid sense of the field in Michigan (all universities and startup culture) and this part of the Midwest if anyone is interested in formalizing this line of communication. I grew up in Mexico City so I have also previously served as a communication link with the burgeoning bioprinting/3d printing culture in Mexico, specifically with some contacts out of the Tecnologico de Monterrey system. Happy to serve as a link to organizations like Latinx in BME and the Latino Medical Student Association. I also do some freelance work in spanish-language STEM communication should that need be usable in some capacity to anyone.
Hannah has a background in mechanical engineering and focused her PhD on 3D printed soft anatomical models. Based on the results of her research she founded ANAMOS, a company developing configurable anatomical models Form surgical simulation.
Innovative therapy Consultant with a proven history of success in the healthcare industry. Passionate about developing and delivering the best solutions for patients. Strong sales professional skilled in: Structural Heart-TAVR, Vascular/Peripheral/Neurointerventional spaces. Actively working to build and strengthen the network of 3D printing in Healthcare!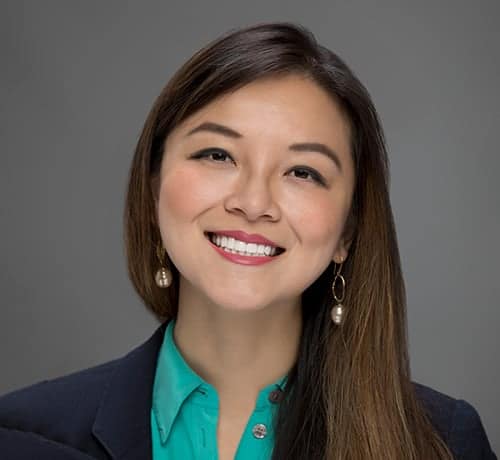 Dr. Jenny Chen is trained as a San Francisco-based neuroradiologist, and the founder/CEO of 3DHEALS. Her main interests include next-generation education, 3D printing in the healthcare sector, automated biology, and artificial intelligence. She is an angel investor who invests in Pitch3D companies.