Description
3DHEALS is returning to Singapore once again to co-host an exciting start-up showcase event with NAMIC to connect local business leaders, innovation enthusiasts, investors, and entrepreneurs in the healthcare 3D printing, bioprinting, and medical technologies space. This showcase event is a premier opportunity to hear directly from founding team members to learn more about the thriving Singaporean start-up ecosystem as they strive towards shaping the future of patient care. In the lead up to the event, gain a deeper understanding of the contributing factors to Singapore's start-up success through our in-depth guide found here.
Speakers:
CEO and Co-Founder of Nanochon
Dr. Ben Holmes is an entrepreneur, medtech executive, inventor and scientist. He is the founder of Nanochon, which is commercializing a 3D printed implant for regenerating lost or damaged cartilage in joints. His academic background is in 3D printing and biomaterials for tissue engineering and regeneration.
Co-Founder and Chief Technology Officer of Dimension Inx
Dr. Adam Jakus is Co-Founder and Chief Technology Officer of Dimension Inx, a Chicago-based, advanced biomaterials and biofabrication company. As CTO, Adam leads Dimension Inx internal innovation, external collaborative projects, as well as manufacturing activities. For the past 11 years, Adam has been intimately involved with advanced, functional material design for 3D-printing and bioprinting, covering and developing new 3D-printable materials as diverse as metals and alloys, ceramics, graphene and nanotubes, extraterrestrial regoliths, gels, and advanced hard and soft tissue regenerative biomaterials – encompassing a materials-centric platform now collectively referred to 3D-Painting. With a Ph.D. in Materials Science and Engineering from Northwestern University and B.S. and M.S. degrees in Materials Science and Engineering from Georgia Tech, Adam is a Materials Engineer at heart and believes the future of medical and non-medical technologies lies in the development of new, advanced materials.
Co-Founder and CEO of FlexoSense
Lye Peng has more than 25 years of multi-faceted Asia Pacific and global experiences in the MNC and SME environment; including technology licensing, business development, sales and marketing, e-commerce, learning & development and operations. Her intrapreneurial & enterprising skills have had provided opportunities in ground-breaking stretch goals initiatives, in collaboration with global colleagues across diverse cultures, perspectives and domain expertise. She brings these experiences and skillsets to FlexoSense as a co-founder & CEO where she hopes the Singapore-based company can create a global impact under UN Sustainable Development Goal (SDG) #3, Good Health and Well-Being. Encouraging a growth mindset, she is ever ready to champion bold ideas from colleagues that dovetail with this SDG #3. Having a family history of diabetes, the first area of impact the company hopes to make a difference is in the global diabetes problem.
Co-Founder and CEO of Biorithm
Born and raised in Singapore, Amrish Nair received his B.Eng. and M.Eng. from the School of Electrical and Electronic Engineering at the Nanyang Technological University. His graduate studies research led him to numerous international publications and a US Patent on ECG signal analysis and monitoring. His research collaboration with TTSH cardiologist, Dr. David FOO and NTU supervisor Assoc. Prof. Pina Marziliano led him to spin-off BIORITHM, a medtech startup providing cutting-edge signal processing solutions in the fields of remote monitoring and wearable technology. Amrish Nair is passionate in developing medical device technologies for the well-being and health of patients. As one of the founding members of BIORITHM, Amrish and his team set out with the aim of making medical technology more affordable and available whilst pushing technological limits to greater progression.
Co-Founder & Chief Executive Officer of Craft Health Pte Ltd
Dr Wei Jiang GOH is currently the Co-Founder & Chief Executive Officer of Craft Health Pte Ltd, where he oversees business development and investor relations, helming the company through its fundraising rounds. Previously a National University of Singapore (NUS) Graduate School of Integrative Sciences & Engineering (NGS) PhD-MBA scholar where he earned his PhD and MBA with specialization in Finance, his research interests include formulation science and Bio-Nanotechnology. He has published more than 10 peer reviewed research articles and hold several patents. Prior to that, Wei Jiang graduated from NUS Pharmacy in 2012 and practiced as a registered pharmacist.
Co-Founder of Kosmode Health Singapore Pte Ltd
Dejian was trained as a chemist with a PhD degree (1999) in inorganic chemistry from Indiana University and postdoctoral research experience (Chem Eng) from Massachusetts Institute of Technology. He began his independent research career in 2001 by venturing into the chemistry of food bioactive constituents for health promotion and disease prevention and plant proteins. Specifically:
Chemistry of bioactive compounds in fruits and vegetables for controlling diabetes, anti-aging, antioxidants, anti-inflammation, anti-obesity
Plant proteins for 3D printing of seafood mimics and scaffolds for cell-based meat culture and biomedical applications
He has published over ~200 papers and was named by Thomson Reuters as a Highly Cited Researcher 2014 and 2015. Dejian is an associate editor of Journal of Functional Foods, and Frontiers in Nutrition Food Chem. He is a co-founder of Kosmode Health Singapore Pte Ltd (2016) (https://kosmodehealth.com/).
CEO and Co-Founder of Fluidform 3D
In over 20 years in the life sciences, Mike has brought four novel products through the FDA that have generated over $20 billion in sales in both startup and growth organizations. Throughout his career, he has worked on the forefront of medical technologies, translating highly complex products and clinical data into successful businesses, both in the US and around the world.
Digital Transformation Strategy and Biz Dev, HP Inc.
"I am an amicable young multipotentialite who is eager to learn about everything and hence I always ask many questions. I have a strong desire to contribute towards Singapore's transition from a linear economy to a circular one and truly believe that this is possible here through a combination of design, reverse logistics and regulation. I envision myself gaining industry experience in my early career before moving onto consultancy work, followed by policy making and finally educating the next generation in my late years."
Managing Director of NAMIC
Dr Ho Chaw Sing is the co-founder Managing Director of NAMIC (National Additive Manufacturing Innovation Cluster), a Singapore government platform initiative to catalyse innovation and scale industrial adoption of digital additive manufacturing technologies. Since its inception in 2015, NAMIC has raised millions in public-private funding to catalyse various AM initiatives across several industry sectors. Before joining the public sector, he spent several years with HP Singapore and Chartered Semiconductor, where he undertook various executive roles in technology and product development, as well as supply chain and business operations. A technology-for-good advocate, Chaw Sing has been active in scouting and nurturing AM deep tech start-ups, contributing to the growing startup ecosystem in Singapore. Chaw Sing is the co-chair of the Singapore Standards AM Technical Committee, and sits in the ASTM International AM Centre of Excellence (AM CoE) Steering Committee. Chaw Sing earned his doctorate (Ph.D) in Electrical and Computer Engineering and Bachelor's (honours) degree in Electrical Engineering with a major in Microelectronics from the National University of Singapore, where he is currently an adjunct Professor.
Moderators: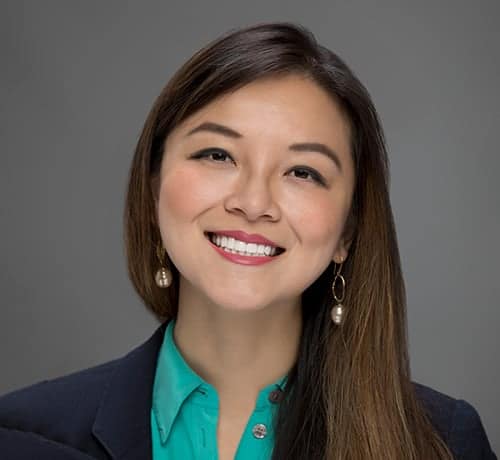 Dr. Jenny Chen is trained as a neuroradiologist, founder/CEO of 3DHEALS. Her main interests include medical education, 3D printing in the healthcare sector, and artificial intelligence. She is also a current adjunct clinical faculty in the radiology department at Stanford Healthcare.
Mahendran Reddy is a highly driven professional with 20 years of international professional experience in the creative industries in both the private and public sectors.
As a trained architect and a media personality, he has held key strategic appointments in driving innovation and initiatives in the civil service, notably the establishment of the National Design Centre in Singapore.
At UCT, he has driven the adoption of Additive Manufacturing in its fledgling form in South East Asia mainly in the consumer segment of the business.
At NAMIC, he is actively involved in the adoption of Additive Manufacturing in the Industries by initiating collaborative research projects with Industry and Institutes of Higher Learning.
He brings with him an in-depth knowledge in management, government processes and procurement, design thinking skills and excellent interpersonal and professional competencies.