Biomaterials for 3D Printing (Premium)
Biomaterial science is one of the major pillars of the successful advancement of 3D printed solutions for healthcare. In this webinar, we invited stakeholders from academia, industry, larger chemical and material companies, and rising startups to give you a comprehensive view of where material science technology for healthcare 3D printing is at. We aim to provide information with enough breadth and depth that is suitable for both the general public and industry experts.
Speakers:
Guillaume de Calan is founder and CEO of Nanoe, a leading supplier of high tech raw materials for the ceramic industry. Through our brand Zetamix, he also launched the first line of filaments for accessible 3D printing of ceramic and metal parts. At Nanoe, we believe material innovation is at the core of new emerging technologies such as 3D printing, Li Ion batteries, medical implants and many more, and we strive to develop and produce best in class raw materials for these applications.
An accomplished scientist and entrepreneur, Rao S. Bezwada, Ph.D. established Bezwada Biomedical LLC, an innovation based and technology driven company. The company is focused on developing a wide range of novel absorbable polymeric biomaterials that represent platform technologies capable of enhancing the quality of life by producing next generation bioabsorbable medical devices with therapeutic applications. Dr. Bezwada is the inventor of numerous absorbable technologies including absorbable polyurethanes, absorbable amino acid polymers, absorbable polyester amides, absorbable polyoxaesters and controlled release polymers. Dr Bezwada's absorbable polyurethane technology is used in FDA approved products, MONTAGE®, MONTAGE Fast Set Putty, Montage Flowable Putty and PERMATAGE Putty which has been commercialized by Abyrx corporation. In addition, our absorbable polymers are used as bioinks, adhesion prevention barriers, absorbable drug eluting stent coatings, tissue adhesives and sealants, medical device coatings, drug delivery polymers, drug device combinations, absorbable implantable devices and tissue engineering biomaterial scaffolds. Bioinks innovation is one of our specialties. We offer a portfolio of bioinks that consists of PEG Acrylates, PEG Methacrylate's, PEG Acrylamides, functionalized PEGs and copolymers of PEG with PLGA and Caprolactone. These bioinks can be customized to meet the needs to the customers including molecular weight, viscosity etc. If you're looking for specialty polymers for 3D printing, please get in touch to discuss your application requirements.
Caroline Lauret joined Evonik in 2018 as a Senior Business Manager for Medical Devices. Caroline's expertise lies in the field of medical device applications and she has been active in this market for more than 15 years. Caroline studied Biomedical Engineering at the Technical University Eindhoven, the Netherlands, and obtained her Master's degree in Material Sciences. She has a strong background in global sales management, Medical Devices, Polymer Technology, and Materials Science.
Dr. Thiago Borges is manager for customer projects at Evonik's biomaterials center in Birmingham, Alabama. He has 13 years of experience in the medical device industry and is responsible for managing customer projects, providing technical application support, and managing internal innovation projects for medical device solutions. Thiago joined Evonik in 2015 and was previously a project manager for RESOMER® Filament and other products where he coordinated the development of technical grade and GMP grades for this product. Prior to Evonik, he worked for eight years in the medical device industry holding different positions in R&D and operations, in particular working with stents and embolization devices. Thiago holds a bachelor's degree in Chemistry from University of Sao Paulo, and a PhD in Polymer Science & Engineering from Case Western Reserve University in the U.S.
Ben Hartkopp is an inventor and co-inventor of a new kind of 3D printing system capable of jetting extremely viscous materials. The first application that this system addresses is printing photorealistic, full dentures in a single process with a far less post process than current systems on the market. He currently focuses on patent writing and strategy, test design, and research and development.
Moderator: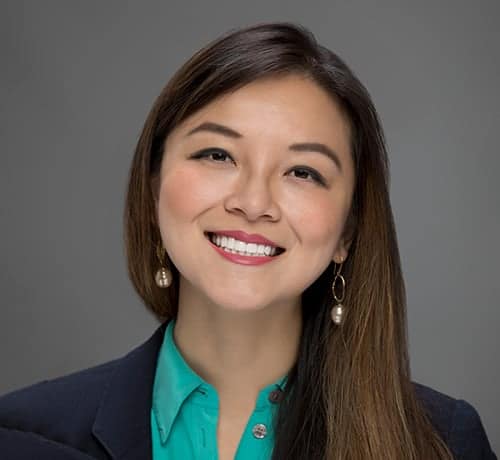 Dr. Jenny Chen is trained as a neuroradiologist, founder/CEO of 3DHEALS. Her main interests include next generation education, 3D printing in the healthcare sector, automated biology, artificial intelligence. She is an angel investor who invests in Pitch3D companies.