Best Practices in Central Europe: 3D Printed Maxillofacial Implants (Premium)
We are hosting our first central Europe 3DHEALS event online. Breaking geographic boundaries, these experts in the maxillofacial implants will share their experiences, tips with an international audience.
Speakers:
Dr. Sándor BOGDÁN MD, DMD, PhD, FEBOMS
Associate Professor Department of Oro- Maxillofacial Surgery and Stomatology at Semmelweis University, Budapest, Hungary
Sándor Bogdán is an associate professor at the Department of Oro- Maxillofacial Surgery and Stomatology at the Semmelweis University and is the co-owner of the Dr.Bogdán and Dr.Gyenes Oral Surgery and Dentistry Clinic in Budapest, Hungary.
His specializations includes completion of bone defects, implantology, correction of developmental disorders of the jawbones, traumatology of the maxilla, treatment of patients with oral cancer, dental surgery. He took part int he fellowship program of the European Board of Oro- Maxillofacial Surgery.
Dr. Bogdán has almost 20 years of experience in facial, jaw and oral surgery in the reconstruction of large-scale jaw defects, bone replacements prior to implantation, and care for patients with oral cancer.
He is member of the Hungarian Society of Facial, Maxillofacial and Oral Surgery, Member of the Board Hungarian Society of Dentists Implantology, Secretary General European Association for Cranio-Maxillofacial Surgery (EACMFS), Member of the Board (Representative of Hungary)
Zoltán FÁBIÁN MD, DMD, ENG
Oral and Maxillofacial Surgeon Department of Head and Neck Surgery at Fogolyán Kristóf Emergency Hospital, Sfantu Gheorghe, Romania
Zoltán Fábián graduated in general medicine, dentistry and engineering in Targu Mures and Cluj Napoca, Romania. Obtained his Oral and Maxillofacial Surgery specialist degree in a residency program. He has participated in fellowship programs across Europe. During this period a prolific relationship has been formed with the Oral and Maxillofacial Surgical Department of Semmelweis University, Budapest. Together with his collegues he developed an innovative approach for in-house design of customized craniofacial implants. A significant number of trauma, orthognathic and oncological cases treated using these implants made this team one of the most experienced in the region. He is an Oral and Maxillofacial Surgeon at the Department of Head and Neck Surgery at Fogolyán Kristóf Emergency Hospital, Sfantu Gheorghe, Romania.
Dr. Marek Schnitzer, DI, PhD.
Vice Head, Dep. Biomedical Engineering and Measurement, Faculty of Mechanical Engineering, Technical University of Košice, Slovakia
Marek Schnitzer graduated and got his Ph.D. in Biomedical Engineering at the Technical University of Kosice, Slovakia. At present, he is a Vice Head at the Department of Biomedical Engineering and Measurement, at the Faculty of Mechanical Engineering at the university, and is the Managing Director of the Slovakian company Biomedical Engineering. The company was one of the very firsts to introduce the usage of 3D printing for medical implantation purposes, achieving an unprecedented level of implant design customization. The company is specialized in the production of medical devices by additive manufacturing. Today the company's team boasts eight biomedical engineers and designers, all working together to expand the company's offerings and reach to medical hospitals around the world.
His area of activity includes biomechanical and material innovation of osteosynthetic devices, Development of a new type of external fixator for tibial fractures, topological optimization and development of personalized implants, as well as development of composite and biodegradable materials using intelligent additives technologies.
Dipl.-Ing. Dr. Daniel Bomze
Head of Business Unit Medical Lithoz GmbH, Austria
Dr. Daniel Bomze is a polymer chemist by training and received his Ph.D. from TU Wien. In his Ph.D. thesis, which was conducted at the Institute of Applied Synthetic Chemistry, Dr. Bomze developed alternative irradiation-based curing methods for epoxy resins. He started his professional career as a freelance web application engineer as well as a project assistant at the TU Wien. Dr. Bomze acquired broad experience in materials research in different areas and is the author of numerous publications and patents. Starting from November 2016 he was in employed as a business developer medical at Lithoz. Since 2019, he is head of the business unit medical, which also includes dental applications.
Lithoz is specialized in development and production of materials and additive manufacturing systems (3D printers) for production of highly complex parts of high performance and bioresorbable ceramics.
Bálint HEGEDŰS
Technical Director, PREMET Ltd., Hungary
Bálint HEGEDŰS is the leader of the technical department and manufacturing of PREMET. PREMET is an innovative Hungarian Med Tech company specialized in additive manufacturing. Its primary activity is the production of medical devices and equipment, with a special focus on dentures, and dental and medical implants. The company puts a high emphasis on R&D and is involved in several projects. Bálint specializes in additive manufacturing technologies especially the manufacturing of metal parts.
His relevant professional activity includes the development of a process for the manufacturing of human bone allografts, as well as the the combination of the advantages of allografts and 3D printed metal parts in the field of dental and maxollifacial supplements. He deals with designing and manufacturing metal and hybrid versions of maxillofacial implants in cooperation with several Hungarian maxillofacial surgeons. He is a guest speaker at a Hungarian University at a course on the application of AM in the Health Sector.
Organizers:
Jenny Chen, M.D.
3DHEALS Founder/CEO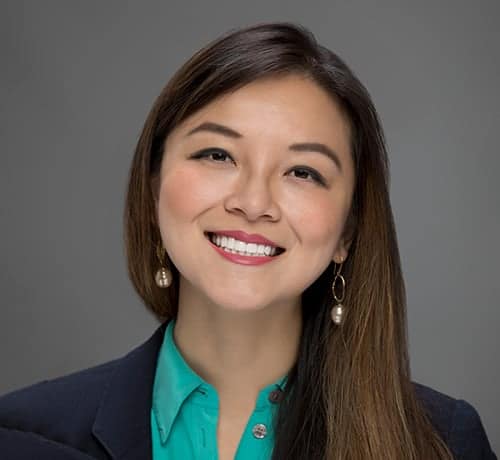 Jenny Chen, MD, is currently the Founder and CEO of 3DHEALS, a company focusing on education and industrial research in the space of bioprinting, regenerative medicine, healthcare applications using 3D printing. With a focus on emerging healthcare technology, Jenny invests in and mentors relevant startups, especially companies pitching through Pitch3D. She believes a more decentralized and personalized healthcare delivery system will better our future.
Managing Director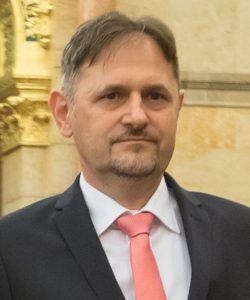 Zsolt Pásztor is very engaged in the application of 3D printing in the healthcare sector. He is the Managing Director of Premet (www.premet.hu), a company focusing on the production of 3D printed products, including those made of CoCr, titanium and PEEK, for the dental and medical sectors. He is the leader of a3D Printing Training Centre that delivers training on digital dentistry. Zsolt is the founder and Vice-President of the Hungarian Additive Technology Association.
He is the lead expert of a project aiming at facilitating transnational cooperation of Hungarian entities on the application of 3D printing in the health sector. He is very much interested in importing best practices to Hungary and in a broader sense to the Central and Eastern European region and export them from the Region. Zsolt is also the current 3DHEALS Budapest community manager. Dr. Pásztorwill be speaking at 3DHEALS2020 CMF panel as well as updating the Hungarian 3D printing ecosystem.