3D Printing of Drugs
In this 90-minutes virtual event, we invite everyone to meet international world-class experts and entrepreneurs in the space of 3D printing of Drugs to showcase and update technological advances and high-value applications in this nascent and unique space. Leveraging design freedom of 3D printing and the latest research findings in pharmaceutical material science research, further optimization, and personalization medication/formulation is within arm's reach. Don't miss this rare opportunity to directly engage with us on this subject. Meet Aprecia, CraftHealth, FabRx, Triastek.
Speakers:
Anna Worsley joined FabRx in May 2021 as a Senior Formulation Scientist. Prior to this she completed her PhD in Biomaterials for Diabetic Chronic Wounds at The Royal Veterinary College and University College London (UCL), her MSc in Nanotechnology and Regenerative Medicine from UCL, and her BSc in Anatomy and Human Biology from The University of Liverpool. During her PhD, Anna completed two internships in industry as a medical writer and R&D chemist. She also obtained a place on the Medtech Superconnector Programme, offering business training and additional funding for project continuation after her PhD. Anna hopes to use her varied experiences to support the advancement of FabRx, both with novel formulations and business growth.
Xiaoling Li, Ph.D. is a Professor of Pharmaceutics in Thomas J. Long School of Pharmacy at the University of the Pacific. Dr. Li is a Fellow of American Association of Pharmaceutical Scientists and a Fellow of American Institute for Medical and Biological Engineering. He received BS in Pharmacy and MS in Nuclear Pharmacy from Shanghai Medical University in 1982 and 1985, respectively. Under the guidance of Dr. Sung Wan Kim, Dr. Li obtained his Ph.D. in Pharmaceutics from the University of Utah in 1991. Prior to his academic career, he was a postdoctoral research fellow at Ciba-Geigy Corp (now Novartis). He served as department chair, graduate program director and Associate Dean of Graduate Education and Research during his tenure at University of the Pacific. Dr. Li's research interest areas include oral mucosal drug delivery, novel polymers for pharmaceutical and medical application, targeting drug delivery, antibody mimics, drug transport across biological membranes, and application of physicochemical concepts to novel dosage form design. His research projects are funded by both NIH and pharmaceutical industry. He holds 18 patents with 41 patent applications pending and has published 101 papers/book chapters, over 170 abstracts/presentations, and two books entitled "Design of Controlled Release Drug Delivery Systems" and "Oral Bioavailability". Dr. Li received CRS Outstanding Paper Award for the Journal of Controlled Release in 1992. He is a Thomas J. Long Fellow, recognized as a Distinguished Faculty Research Lecturer (2003), received Distinguished Faculty Award (2012) and Eberhardt Teacher/Scholar Award (2019) at the University of the Pacific. Dr. Li is the recipient of AAPS Outstanding Educator Award in 2015. He is a member of the Association of American Pharmaceutical Scientists, Controlled Release Society, and a convention member of USP. Dr. Li has mentored and trained 26 Ph.D., 3 MS, 16 post doctoral research fellows, and 18 visiting scientists. He co-founded two companies, Formurex, Inc., a formulation development company in 2006 and Triastek, a 3D printing pharmaceutical company in 2015. Dr. Li works closely with the pharmaceutical industry and provides consultation for product development to various pharmaceutical companies
Co-Founder & Chief Executive Officer of Craft Health Pte Ltd
Dr Wei Jiang GOH is currently the Co-Founder & Chief Executive Officer of Craft Health Pte Ltd, where he oversees business development and investor relations, helming the company through its fundraising rounds. Previously a National University of Singapore (NUS) Graduate School of Integrative Sciences & Engineering (NGS) PhD-MBA scholar where he earned his PhD and MBA with specialization in Finance, his research interests include formulation science and Bio-Nanotechnology. He has published more than 10 peer reviewed research articles and hold several patents. Prior to that, Wei Jiang graduated from NUS Pharmacy in 2012 and practiced as a registered pharmacist.
Vice President, Development Engineering at Aprecia Pharmaceuticals
Tom Bradbury is Vice President of Development Engineering at Aprecia Pharmaceuticals focusing on process and equipment development for Aprecia's version of binder-jetting three-dimensional printing technology. His 14 years at Aprecia combined with his prior experience at Therics gives him more than 25 years of industry experience with scaling and commercializing 3DP. Tom holds MS & BS degrees in Computer Science from LaSalle University and University of Delaware, respectively.
Moderator: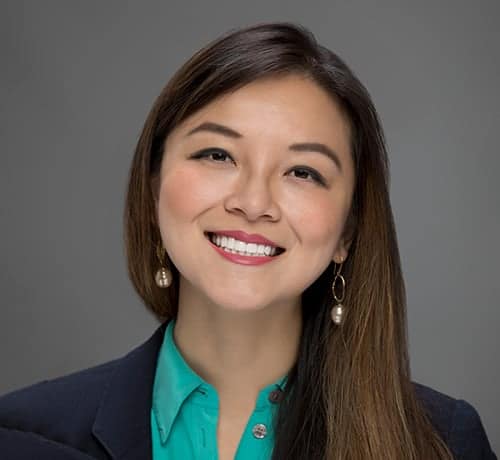 Dr. Jenny Chen is trained as a neuroradiologist, founder/CEO of 3DHEALS. Her main interests include next-generation education, 3D printing in the healthcare sector, automated biology, artificial intelligence. She is an angel investor who invests in Pitch3D companies.