What does performance sports have anything to do with healthcare? A lot. In fact, the relationship is very much reciprocal. Many innovations in performance sports, which aim to protect, augment, and optimize athletes, can translate to benefit patients in the much more regulated healthcare industry. For example, in the space of sports medicine and rehabilitation. On other hand, medical devices aim to monitor, improve sports performance, and speed up recovery after an injury can be scaled up to benefit a larger active population. The design and technical capabilities of 3D printing are adding new possibilities for us to not just better snowboards, helmets, shoes, and much more ways we can enjoy our games, but also provide insights into how we can improve patients' lives. In this virtual event, we brought together founders, entrepreneurs, scientists, and technologists to have a fun conversation on the current status of 3D printing in performance sports. This event also serves to network freely and to connect Pitch3D start-ups and investors during the breakout session, you can apply here. The on-demand recording will also be available here after the event.
Apply to speak: info@3dheals.com
Subscribe here to receive event emails.
Speakers:
Emili S. Taixés is the CEO and co-founder of Athos, the first 3D printed and customized climbing shoe ever. Following his passion for innovation, technology and sports, Emili and his team are defining the new rules of the industry based on products with better fit with the user and the planet. Mass customization and on-demand production are some examples of the opportunities that 3D printing technology brings to the table to design a better world.
Luis Baldez is one of the pioneers of the 3D printing in HP, having led early customer research and technology development starting in 2009. After the successful launch of the first HP Multi Jet Fusion product in 2016, he helped create the market and business development organization to accelerate customer adoption of HP's 3D printing technologies. His current responsibilities include strategic account management, solution development and partner engagements for Footwear, Healthcare and Industrial customers. Luis is also the Executive Director of the 3MF Consortium, an industry consortium focused on data standards to improve cross-platform interoperability. Luis has a background in electrical and software engineering and held several engineering and management positions in HP, Synopsys, and a couple of startups across the globe. He holds a MSc degree of Electronics Engineering from University of Brasilia, Brazil and an Innovation Leadership education from Stanford University Graduate School of Business. He is currently based at the HP office in Vancouver, Washington.
Annika is an engineer, designer, and creator, excited by any opportunity that brings these facets together. As a Sr. Solutions Engineer at nTopology, Annika collaborates with customers throughout medical, consumer, and automotive industries, helping innovate everyday.
Moderator: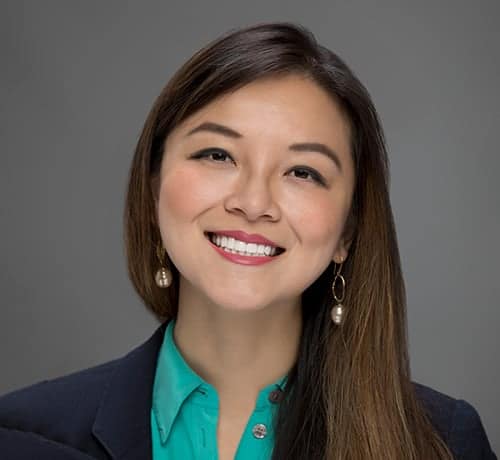 Dr. Jenny Chen is trained as a neuroradiologist, founder/CEO of 3DHEALS. Her main interests include next generation education, 3D printing in the healthcare sector, automated biology, artificial intelligence. She is an angel investor who invests in Pitch3D companies.
Thanks to event sponsor:
Now on Demand: