In this high-energy 90-minute webinar, we invite an international panel of academic and industrial experts to share their knowledge on the current status of bioelectronics, wearable devices, and other related healthcare electronic devices and explore how 3D printing can play a role.
Don't want to miss another 3DHEALS event? Subscribe here.
Date/Time:
May 27th, 2021
10:00 – 11:30 AM PST San Francisco, USA
7:00-8:30 PM Copenhagen, Denmark
8:00-9:30 PM Tel Aviv, Israel
Confused about your time zone? Use this link.
Speakers:
Prof. Shweta Agarwala:
Shweta Agarwala is a tenure-track assistant professor at Electrical and Computer Engineering, Aarhus University. Her vision is to enable component and wire-free electronic circuits that are flexible, bendable, conformable, and biodegradable. She is achieving this through material innovation and the 3D printing routes by printing electronics on unconventional substrates for next-generation electronics especially catering to the healthcare and biomedical sector. Shweta is the author of more than 40 peer-reviewed papers published in internationally renowned journals, books, and conferences. She is the vice-chair for the Women in Engineering chapter in IEEE Denmark section and an enthusiast STEM advocate.
Enabling Futuristic Bioelectronics With Bioprinting: Beyond the Obvious
Control your 3D Bioprinting Hydrogels
Co-Founder & CSO Nano Dimension
An entrepreneur, Amit Dror Co-Founder and CSO of Nano Dimension, the world's leading additive electronics provider. From 2014 to 2020 was CEO of the Nano Dimension.
Started in the Telecoms industry and spent a decade at ECI and Comverse, before co-founding his first start-up, Eternegy Ltd in 2010, which focused on solar power and environmentally friendly electricity generation.
Co-founded the Milk & Honey Whiskey Distillery. Israel's first ever whisky distillery, the company produces each whisky to the highest standards. It was soon recognized by Forbes and nominated as one to try.
It was not long before Amit recognized a further niche in the marketplace – this time with additive electronics, and he co-founded Nano Dimension in 2012. Amit currently serves as Nano Dimension's CEO.
Recognized as the world's leading additive electronics provider, and a company that is disrupting, reshaping and defining the future of how cognitive, connected electronic products are made.
Amit is keenly aware that the Nano Dimension technology will soon impact the future of every industry from medical devices and telecommunications to the defense, aerospace and automotive industries, and will heavily influence our personal futures in years to come.
Nano Dimension has an unmatched product portfolio including the unrivalled and award-winning DragonFly™ Pro System for Precision Additive Manufacturing of Printed Electronics. "This machine essentially prints simultaneously Nano-metal and complex-polymer which has never been done before. This means that electronics can be produced more quickly and securely in-house, with lower costs and disruptive designs than ever before."
"We are enabling the electronics industry to catch up with the fast-paced world of today – and print electronics immediately and in-house. This makes our solution a cost-effective, highly efficient, and accessible way to produce the much-needed electronics proliferating through our lives today – in smaller sizes and even different shapes."
Ashok Sridhar is a Senior Business Development Manager at Holst Centre, a leading R&D innovation centre in the Netherlands, focusing on next-generation electronics. He is also part of the core team at Holst Centre that is involved in start-up creation.
Ashok has deep techno-commercial expertise in additive manufacturing technologies namely Printed Electronics and 3D Printing. He is adept at identifying new growth opportunities and convincing internal stakeholders to establish innovative projects to meet customer requirements and exploit market inefficiencies.
Ashok received his PhD in inkjet printed electronics in 2010. From then on until 2015, he developed additive manufacturing technologies for Printed Electronics, for a wide range of wearable and sensing applications – enablers of ubiquitous sensing for IoT. In the beginning of 2015, Ashok moved to a market-facing role at SABIC, identifying emerging opportunities in Printed Electronics and In-Mold Electronics. During this period, he augmented his business skills through an Executive MBA at TIAS, a top B-School in Europe, receiving a cum laude and scoring 9/10 for his thesis. Subsequently, he developed the marketing strategy for Luxexcel, the only company in the world offering 3D printing solutions for ophthalmic lenses. Later, he spent an year in India, where he setup the first full-fledged printed electronics manufacturing facility in that country, before moving back to the Netherlands to take up the present role at Holst Centre.
Jenny Chen, M.D. (Moderator)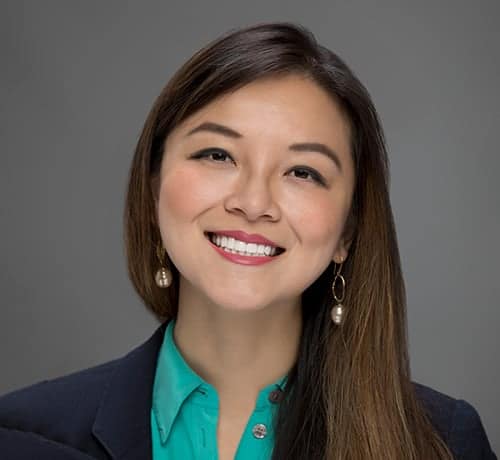 Jenny Chen, MD, is currently the Founder and CEO of 3DHEALS, a company focusing on education and industrial research in the space of bioprinting, regenerative medicine, healthcare applications using 3D printing. With a focus on emerging healthcare technology, Jenny invests in and mentors relevant startups, especially companies pitching through Pitch3D. She believes a more decentralized and personalized healthcare delivery system will better our future.
Now on Demand: